Till Könneker is a young designer and creative voice of the new generation. He is very politically conscious and he aims to reveal genuine facts about the European standard of living. Coming from an artistic family, he began experimenting with art since he was just a boy. His work is neat, clean, minimalistic and his design solutions are suitable for modern day living. The inspiration for Könneker's work comes from a variety of sources. It is something we can see in our homes, on the supermarket shelves, in our backyard. He feels deeply connected to nature, to the untouchable forces that power animate nature. He dabbles in photography but does mostly design, both interior, and graphic. All of his art exudes the 21st-century city spirit and it so no wonder this young artist rose to fame so quickly.
Könneker's design solutions are clean, neat and minimalistic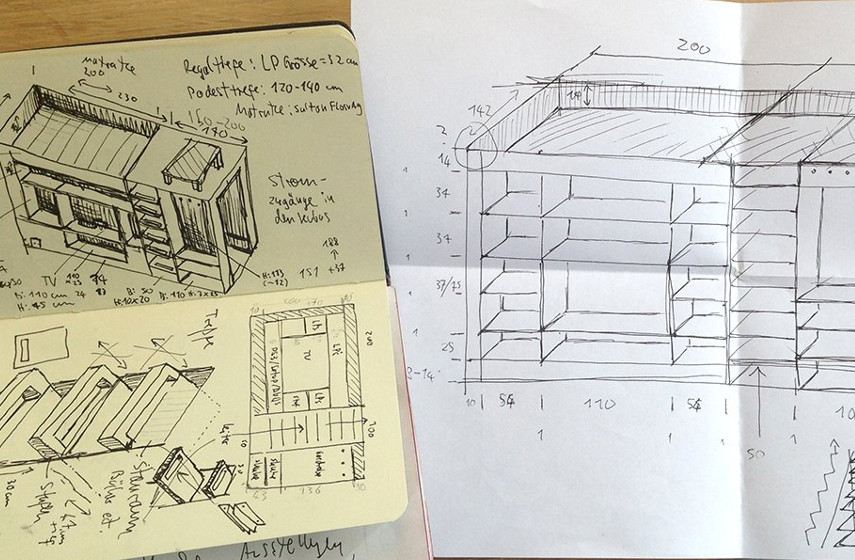 The Living Cube
Könneker has a very rich portfolio and the number of pieces he does increases constantly. He became famous around the globe for his storage space solution called The Living Cube. He felt the strong need to shape his space in accordance to his needs, and since he was living in a small studio apartment he decided to make a piece of furniture big enough to be able to store all of his things, but small enough to fit into a studio flat. The storage cube is designed with many hidden compartments, it is black and neat, and it brings a simple dose of freshness into the living space. Living Cube Furniture was quickly featured in every design and architecture magazine. It was not made only to look good, it was made to be practical, useful and to save the much-needed space in small apartments. Könneker made this piece of furniture because he wanted to use it himself. He needed a brilliant solution for all of his belongings. Clothes, shoes, TV, books, records, and even working desk for a computer can be stored nicely in this amazing piece, not the mention a comfy bed on top of the installation. This great piece won him the A+Architizer award in 2014.
The artist is a nostalgic collector of memorabilia which he uses for his art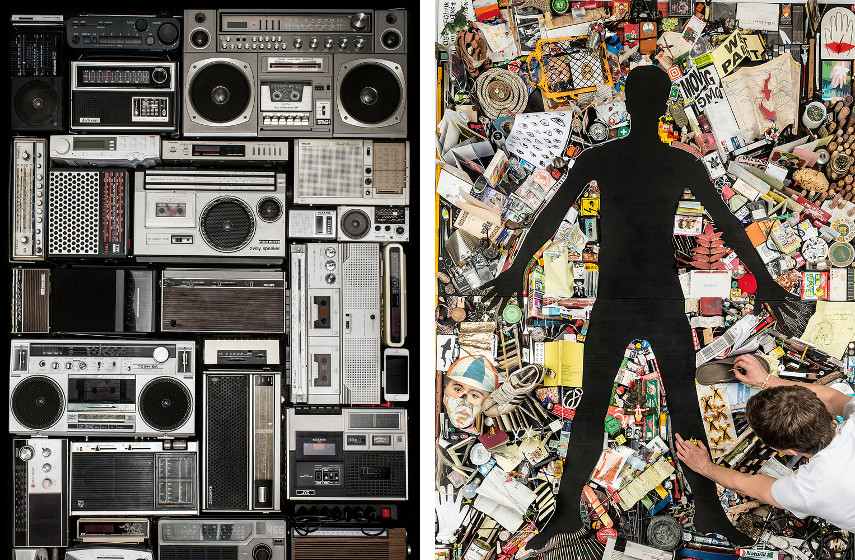 Creating Memories
The artist studied graphic design at the Schule für Gestaltung Basel and since he graduated he remained in the field of design. When he was young he collected small objects, souvenirs, and memorabilia and was always attached to the memories those objects brought to mind. That is why he decided to glue them all together and to make them tell the story of his life. Not everything he does is autobiographical or made initially for his own use. He feels the strong connection with nature and people around him. The Golden Land street art photography series is made as a political statement. A shipping container in the middle of a street with a boat inside represents one's journey to a better, promised land. Voyagers, who sail to find a better standard of living, usually have very little or no information about their destination. They are either misinformed or were told that the grass is greener on the other side. That is the reason why this artist feels that media should be more honest when presenting the Europian lifestyle as a new American dream.
A shipping container with a boat inside represents one's journey to a better, promised land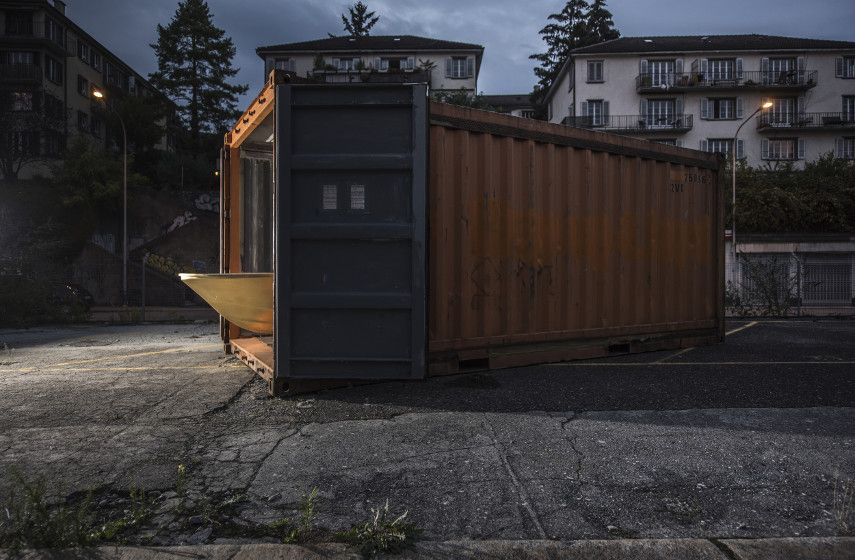 What Often Goes Unnoticed
Our world is constantly changing and living the high-paced lifestyle can often make one unaware of all the small things that bring joy to life. Concerned about our consumer nature, capitalistic regime and media propaganda, this artist often makes small series of photographs as a personal diary where he keeps all the neglected things. He uses a close up method to capture leaves of grass, moist fertile soil, leaf skeletons, abandoned bodies of insects. At first glance, these things would go completely unnoticed. Whenever there is a garden, there is an invisible force of nature that keeps it alive and blooming. That sort of invisible things Könneker discoveries and preserves in his work.
The artist is represented by Galerie SOON Bern, Switzerland.
Till Könneker lives and works in Bern, Switzerland.
All images © Till Könneker