The macabre and serene motifs apparently surround the fancy of Tom Bagshaw and make his whole artistic practice perceived as dedicated to the realms of dark beauty. Namely, the artist's occupation is focused on representation of female principle from the fantastical, mythical and occult perspective. Although Bagshaw incorporates themes of surreal cartoon iconography and memento mori (an object kept as a reminder of the inevitability of death), his main focus is directed towards the classical genre of portrayal.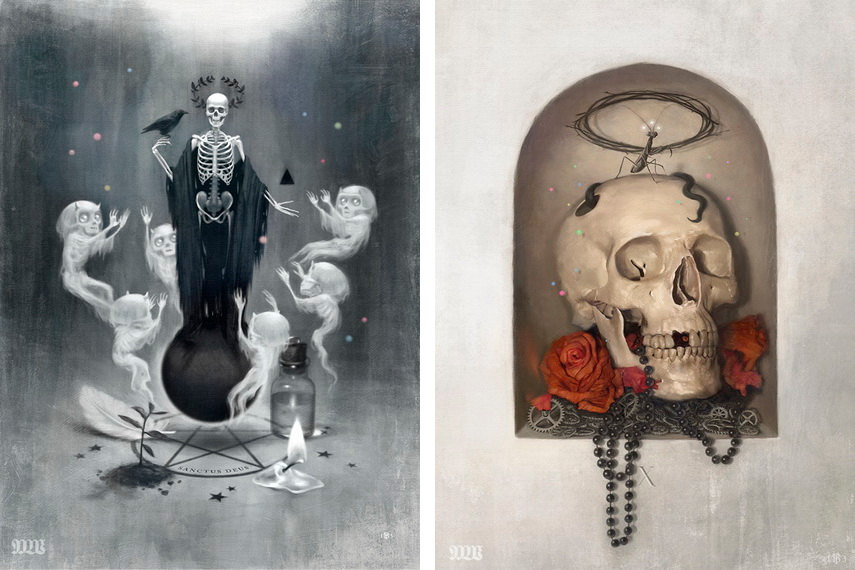 The Artistic Development
Tom Bagshaw was born in Bath, England. He works as a commercial illustrator under the moniker Mostlywanted, but the intricate style of painting he adopts sets it apart from his commercial portfolio. The talents of Tom Bagshaw are sought after by clients in various fields, mostly fashion, advertising, editorial, and publishing, and include Saatchi & Saatchi, Sony, the BBC, The Daily Telegraph, Kraft, GQ, Future Publishing, Scholastic and Random House. Besides the commercial work, his peculiar digital paintings have been shown in galleries around the world, including Corey Helford Gallery, Roq La Rue- Seattle, Spoke Art GalleryF, and Haven Gallery- N.Y.C, just to mention the few.
The fierce power of dark ladies in the works of Tom Bagshaw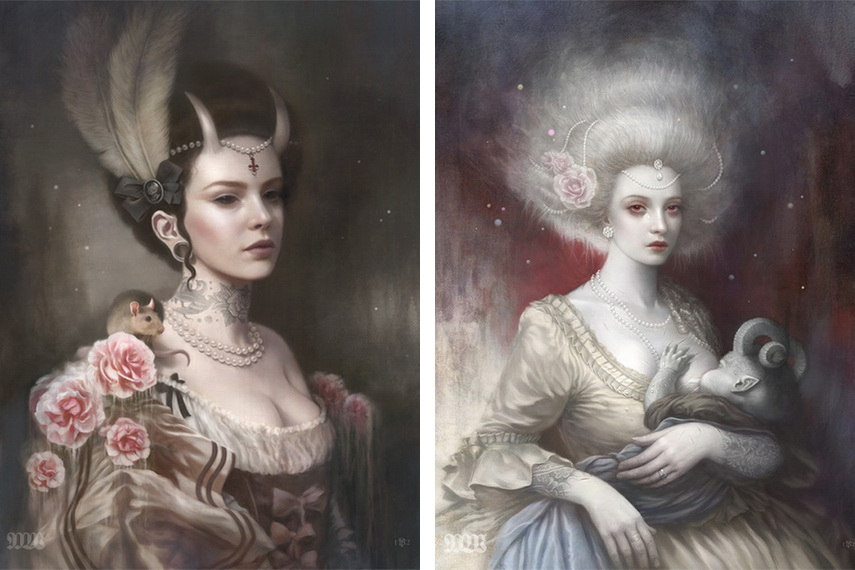 The Dark Aesthetics of Tom Bagshaw
As it was mentioned, the artist employs fantastical and mystic themes in order to produce images of haunting beauty. The often depicted mysterious female characters reflect intangibility, strength and the certain dose of eroticism. The artist skillfully composes the paintings which are executed in the digital fashion. Although these works are highly imaginative, the artist tries to accomplish a strong level of realism which is additionally achieved with the strikes a balanced tone which are embellishing the dark and ghoulish elements with quirky and absurd details. The Gothic romanticism frames his work, but the artist draws influences from various and eccentric people, places, stories, and folklore.
Eerie and surreal, yet unbelievably realistic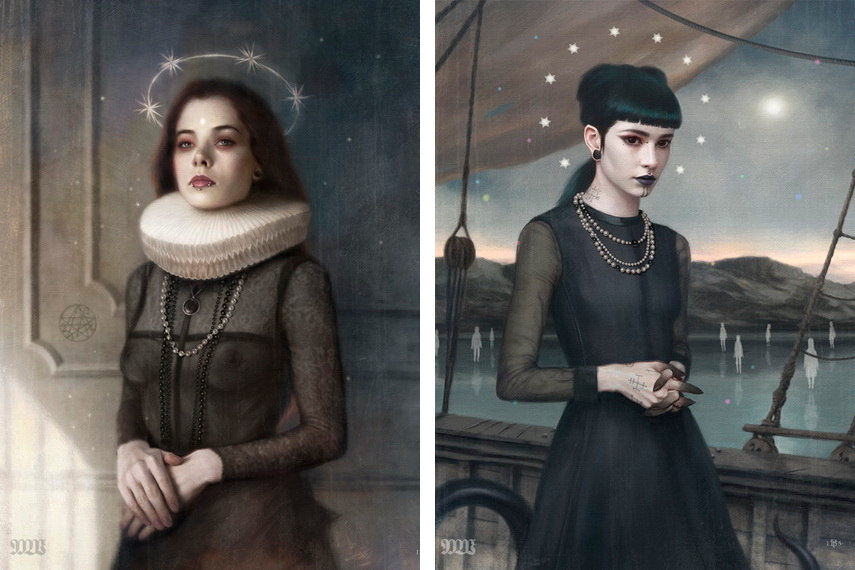 The Artist Book
The book of Tom Bagshaw titled Black Lodge covers series of dark and occult themed portraits and the artist took a year and a half to complete it. The series consists of prints on heavy cotton rag stock, mounted on board, varnished and framed. With the help of fellow illustrators, artists, and even a tattooist as models for this series, Bagshaw managed to cover the wide array of sensual and macabre female representations.
The nocturnal creatures inhabit the artist's world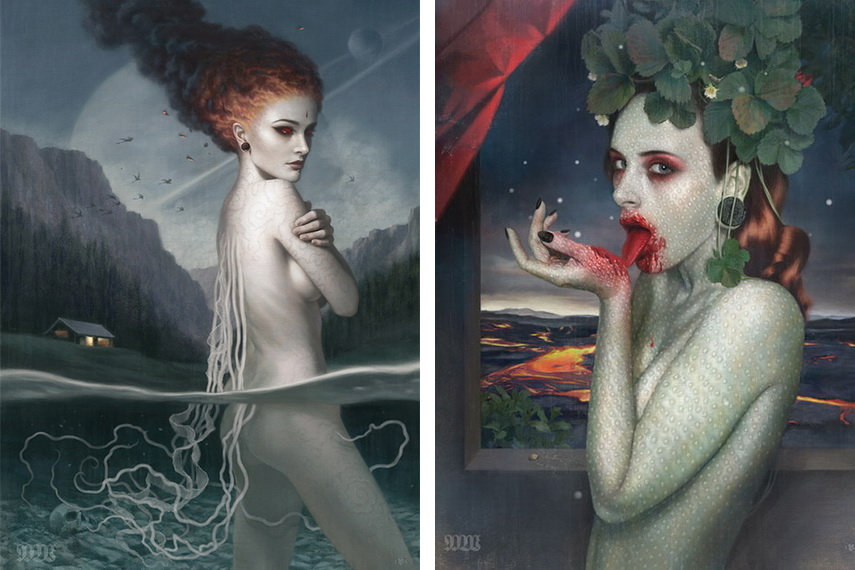 The Fantastical Works of Tom Bagshaw
Regardless of a general dislike for digital arts, the artist approaches the relatively new media with openness and curiosity and employs immense efforts in obtaining authentic results. The enticing and haunting works of his can be perceived as both embodiment's of his inner desires and as a contribution of female empowerment. Either way, the observer wishes to interpret them, the creative executions of Tom Bagshaw are plunged into the ghoulish strategies of seduction and beauty.
Tom Bagshow lives and works in Bath, England.
All images used are courtesy of the artist