Tracy Piper is an American artist, based in San Francisco. Her work is primary influenced by the city she lives in, as well as her experiences as a former circus performer.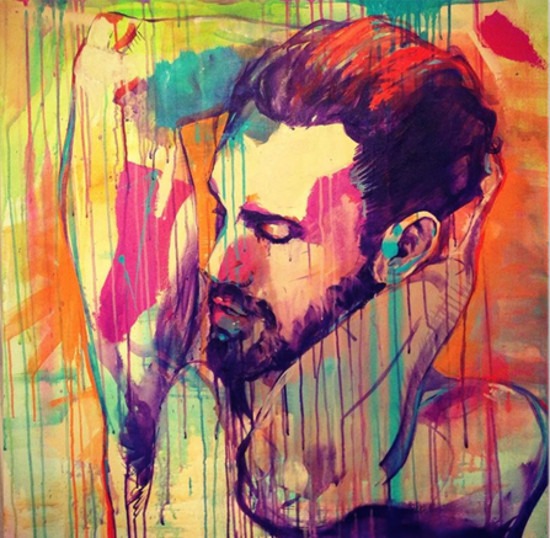 Life is a Circus
Born and raised in San Francisco, Tracy Piper' art is strongly influenced by the environment she lives in. She received her training at California College of the Arts, graduating from the Illustration program with distinction in 2012. As a true West Coast artist, and besides as an ex-circus performer turned figurative painter, Piper is interested with the glamorous and dysfunctional, sexuality and personalities. Besides painting, she makes clothing and electronics, teaches, and runs her own web design and development company Protoscape.
Tracy Piper's paintings display a range of characters, from local circus performers to famous drag queens. Her unique perspective enables her to capture the spirit of San Francisco through capturing the personalities of San Francisco, and in that way shining a spotlight on the underground, unashamed subjects. By putting sexuality at the forefront of her art, she casts aside the notions of conventional beauty with that same tough passion that brought her into the alternative and underground circus scene. In quest of the beauty of the human condition, her narrative paintings are characterized by vibrant colors, powerful and dynamic brushstrokes, and strong movement. As a result, Piper's playful style is a reminiscent to the very performances she once participated in.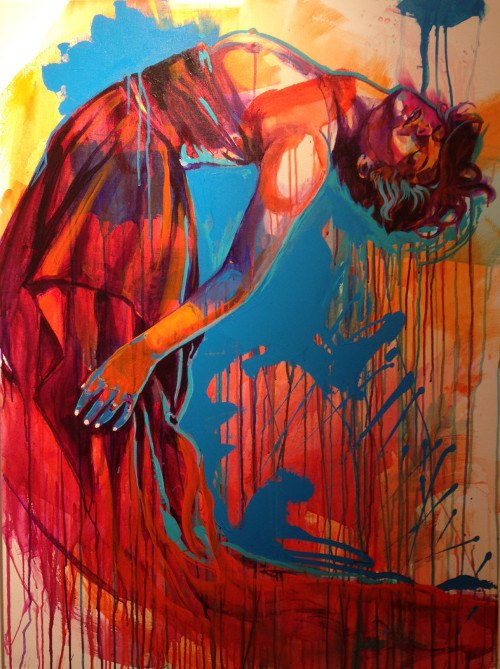 Art Basel and SCOPE Miami Participations
With her Your Love is Wild series of paintings, Tracy Piper was featured in both SCOPE Miami and Art Basel exhibitions. This series serves as a tribute to love in all its forms, the kind of love deemed dangerous by the status quo. Created with an idea to discover sexuality, paintings that compose Your Love is Wild series are born from informational interviews conducted by the artist with the portrayed subjects. Models were asked to strip their ideas of shame and let go, to show their inner wild sides. As a consequence, some of them shed their skin and became creatures of their choosing and imagination, while others allowed the animal that is the sensitive human being come to the foreground.
Piper's work has also been featured at several exhibitions at the ArtNowNY Gallery in New York, like Push It group show in 2014, and Forever Young solo exhibition held in 2015. Her works were displayed amongst other contemporary female artists, such as Amanda Reily, GILF, INDIE 184, Maya Hayuk, Mia Tyler, SWOON and many others.
Tracy Piper lives and creates in San Francisco, California.