Vincent Xeus makes portraits inspired by old Italian and Dutch painters. There is the obvious resemblance in style, but the life he gives to his characters is entirely new. The portraits are painted with style, grace and story and there are as many layers of sentiment, as there are of paint. The artist believes in fair-mindedness and he keeps an open heart to change. Not being tied up by the strict boundaries in style and form, he has more room to experiment and do everything in his power to transfer the intent and emotion into the actual work. His paintings are filled with enchanting light, with a beautiful sense of proportion and dapper sense of color. They come to life and truly give something back to the audience and their creator.
Xeus paintings are filled with enchanting light and sophicticated sense of color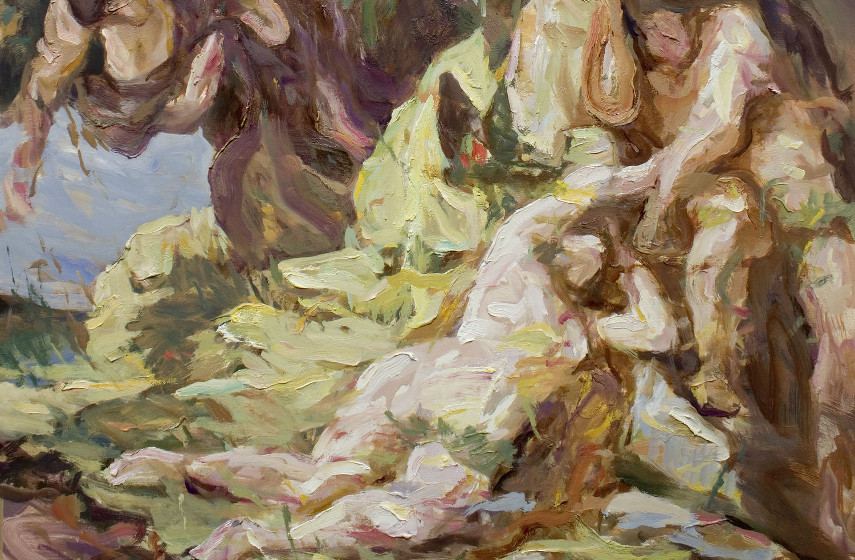 Architecture and Crossroads
Xeus was born in China and he started drawing since he was a child. Always being on the pensive side of the life, he spent a lot of time with pencils and brushes and discovered that intense amount of emotion he has inside of him can be transferred onto paper or linen. He moved to the Unites States and studied at the University of California, Berkeley where he got his BA with honors in architecture. He is the president of the Marque Design & Architecture and works as a commissioner in Napa Valley. He operates between figurative and abstract, between classic and contemporary, and the road he chooses – the thin line of opposing definitions, brings out the best from him. He uses dark imagery with even darker subcontext and mixes it with glimpses of hope and contentment.
The artist uses painting as a method of self-discovery
Neverending battle for happiness
Constantly reevaluating, reshaping, reorganizing, the artist uses his paintings as the catharsis utility. Each time he hits a milestone in his life there is a portrait that can refer to what he is going through. For Xeus painting is also an opportunity for self-reflection. In each piece, he inscribed a piece of himself. Sometimes the paintings remind him of what he has been through, what he wants to achieve or how the choices he had to make directed his life. The process of creation is a real emotional roller coaster, and the artist has to go through the stage of hopelessness every time he paints. Letting go of the emotion and welcoming the new experiences is what makes an artist great in life, and in the art.
Xeus' portraits tell the story of growing up and letting go, of feeling and believeing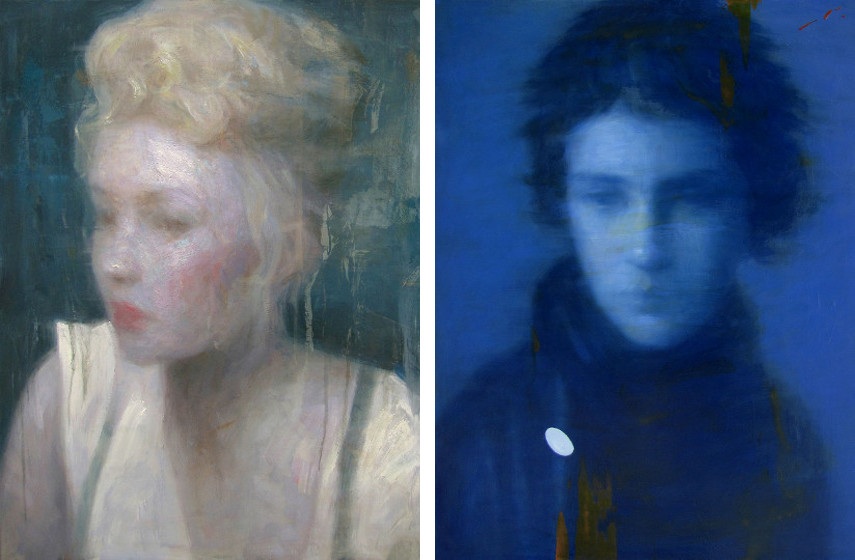 Last Pearl
For his Last Pearl series Xeus found inspiration in writings of Hans Christian Andersen. Sadness, sorrow, and melancholy are vital stages in human life. Even though we tend to avoid facing them and feeling them, the artist believes they shape up into the beings we are. There is a necessary path one has to take in order to conquer all the demons and rise to glory. We are in a neverending battle for happiness, we wish to live our lives with ultimate joy and by chasing that dream we forget to appreciate how life is beautiful in its imperfections, sadness, melancholy and all the obstacles we have to overcome.
The artist is represented by Gallery 1261.
Vincent Xeus lives and works in California, USA.
All images courtesy of Gallery 1261 © Vincent Xeus.
Featured image photo credits – Cromoforalapaloma online gallery