Art is sometimes against the law. Nevertheless, as it is an urge, as the need to create is located deep in the soul of the artist, he doesn't have a choice. The only thing he can do is to hide his face and his name so his freedom wouldn't be at risk. A legend of the Paris graffiti scene, man only known by his moniker Wxyz, has managed to hide who he really is, but the ideas behind his approach are widely known and accepted. His street name is a representation of what he does – the last four letters of the alphabet are central to him, that's where the name came from. He is a member of a crew 1984, known for their indivisible entity.
He's successfully hidden his identity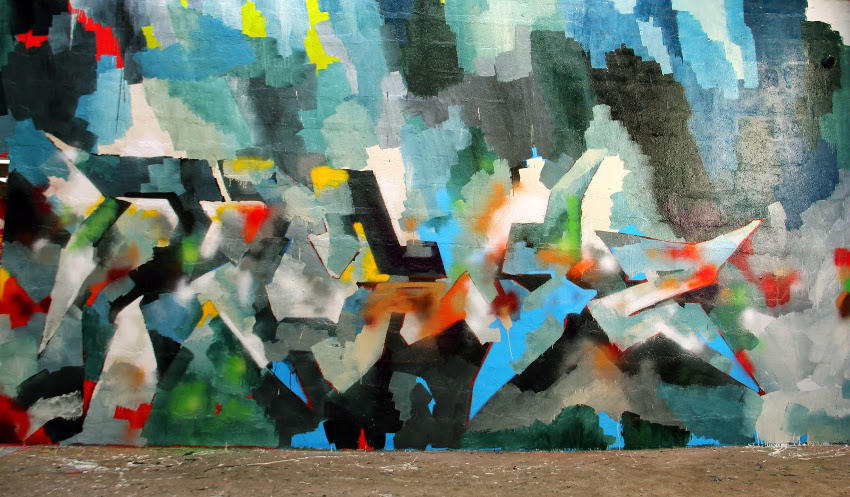 A Close Urban Signature
Wxyz grew up in eastern Paris and had visited museums from an early age, which lead to the blurring the borders between urban landscapes and museum environments. For his inner child, letters are ornaments whose sole purpose is to beautify the urban space. However, the writing is considered to be a tool of a business rather than a domain of art. So he tries to recover his childhood illiteracy by scrambling, cutting and deforming the last four letters of the alphabet until they became unreadable. That's why he prefers to label what he does as a Close Urban Signature, and not street art or graffiti, and emphasizing the need to stay away from advertising and commercialism.
The last four letters of alphabet are cut and deformed until they become unreadable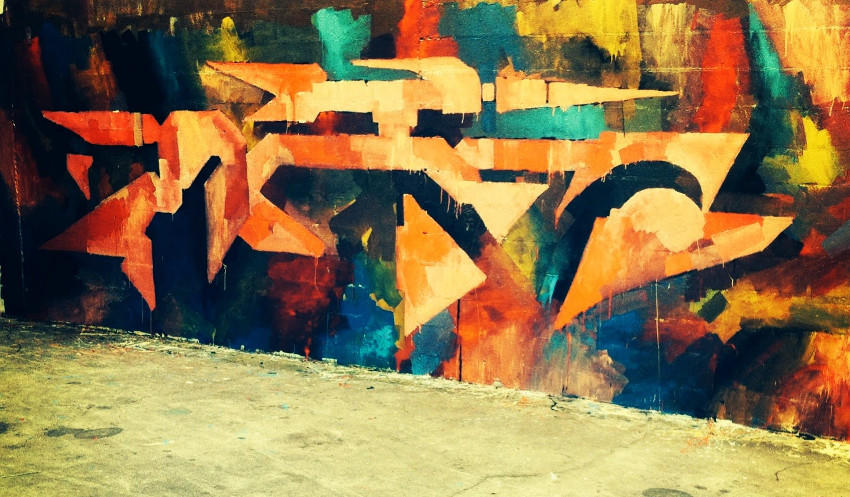 The Principles
There are several artistic principles Wxyz sticks to – he is faithful to letters and free inscriptions and he tries to escape from the figurative elements as he considers them to be a negative choice; the background is avoided, especially when working with aerosol, he deliberately leaves the traces of what already existed behind; the letters are constantly developed and he fights the repetition. All the mediums create an alphabetical self-portrait, different from the other similar artists, as they all chose their name, where the simple combination of the last four letters 'chose' Wxyz.
Figurative elements are considered to be a negative choice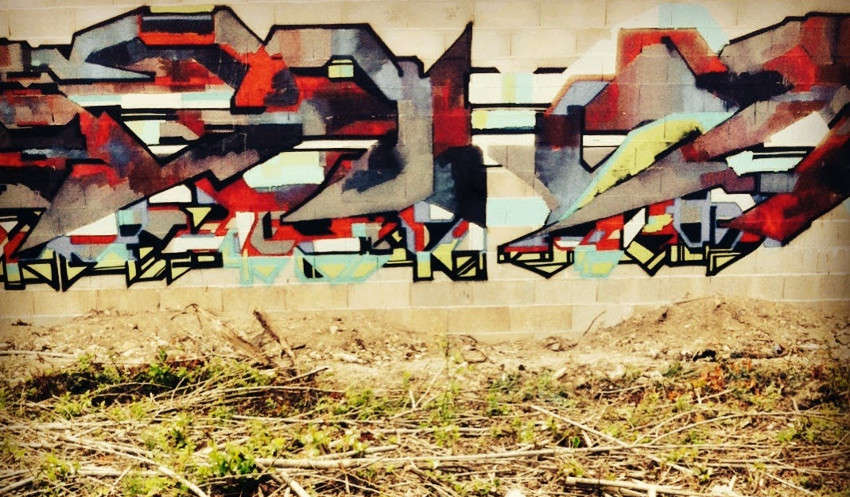 The Illiteracy
Other members of 1984 such as LEK and SOWAT are also interested in the Letter as one of their favorite themes, so he fit in nicely. The crew is known for their unity and the fact that the authors don't sign their pieces. In a way, Wxyz invented new writing, free from all the negative uses it normally has. Instead, the childhood innocence is once again within the grasp, that golden age where the artist could not read and where all the troubles of the world were far, far away.
He is represented by Galerie Celal in Paris.
Wxyz lives and works in Paris.
Featured image: Wxyz's street art, image via Editions Terrain Vague
All images via lafindelalphabet.blogspot.rs.