Yi Dai is a London-based Chinese artist known for her "painterly" works in which she experiments with unfamiliar techniques on different kind of materials.
Academic Background
Yi Dai was born in 1989 in Changsha, the capital of Hunan Province in south-central China. From 2006 to 2010 Yi studied at Kenyon College, a private liberal arts college in Gambier, Ohio, United States. In 2009 she was an exchange student studying architecture foundation in Copenhagen.
She received the Mona Hatoum Scholarship for international students in the UK, and moved to London where she earned her MA in Fine Art from Central Saint Martins College of Art and Design in 2013. During her studies, Yi Dai exhibited extensively, but also keenly studied subjects from Music to Social Science to Philosophy, which influenced her perspectives and practice.
This is Water Project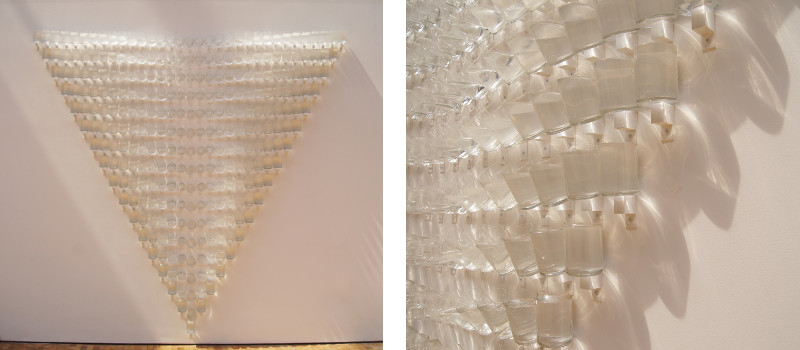 Yi Dai's Painterly Works
Yi Dai is a multidisciplinary artist who works in 2-dimensional and in moving images. Focusing on process and materiality, the young artist works with unfamiliar techniques on humble materials producing highly detailed abstract "paintings". In her art works, the random patterns contrast with the highly controlled arrangements echo the chaos of nature and the orderliness of the human mind, whilst she explores a way to make these two qualities harmoniously co-exist.
Friction Series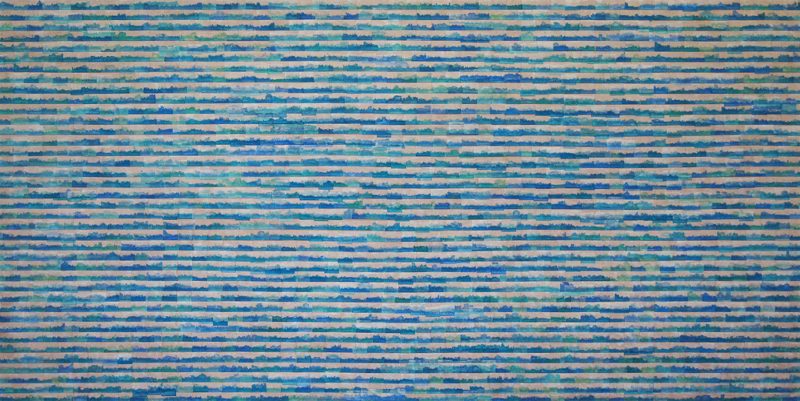 Inertia
One of Yi Dai's latest series of work is entitled Inertia. The ongoing project started in 2014 and has been produced by an iPhone camera during long journeys between different cities in the world. The artist was taking photographs of the moving landscape once every 10 seconds, then printed them onto translucent paper. Arranged in rows and clouds, these pixels create a collage of landscapes that escapes temporality while implying motion.
Inertia by Yi Dai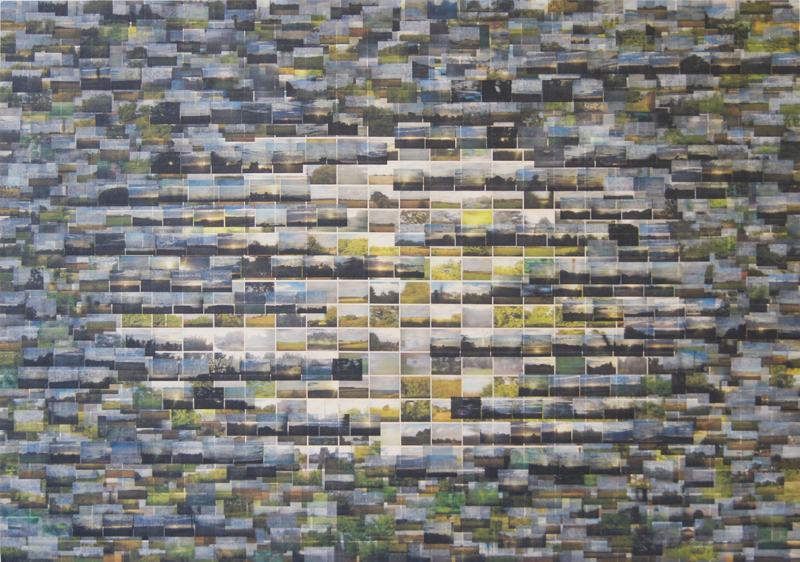 Kusama Obessesion Creative Challenge
In 2012, during her time at Central Saint Martins, Yi Dai won the Kusama Obessesion Creative Challenge, organized by Tate Collectives in partnership with REcreativeUK.com and the Louis Vuitton Young Arts Project. Yayoi Kusama is a Japanese artist and writer, as well as Vuitton's collaborator, who is primarily influenced by the theme of Obsession. Nearly 100 young artists aged between 16 and 25 participated in the competition.
Dai's winning work, entitled Pure Land, was built up in layers of manipulated paper fragments which have been distressed by two opposite elements of nature – fire and water, and originally highlighted the theme of the project. Pure Land was selected by a jury composed of Yayoi Kusama, Tate Modern director Chris Dercon, South London Gallery director Margot Heller, and Tate Modern curator Frances Morris.
Yi Dai's work, along with pieces by the four other shortlisted artists (Rhiannon Lewis, Gabriel Calderwood, Georgia Henn and Laura Navin) were on display at an exhibition at the Louis Vuitton Maison on New Bond Street in 2012.
Also, Yi Dai won a trip to visit Yayoi Kusama's studio in Japan for her and a friend.
Pure Land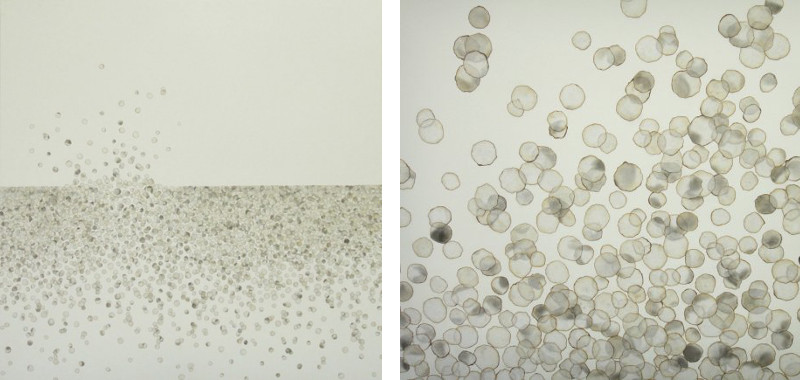 Bloomberg New Contemporaries
Shortly after graduation, Yi Dai was included in the 2014 edition of Bloomberg New Contemporaries, the annual national touring exhibition, which showcases final year students, graduates and artists one year out of study, shining a spotlight on the most promising talents of the year.
For the New Bloomberg Contemporaries 2014, Dai presented her painterly works titled Nocturne. It is a project in which all pieces are made from Yi's own hair and paper, treated to preserve on a long term. Some of the works from the Nocturne series had additional elements such as broken stockings and mirror.
Nocturne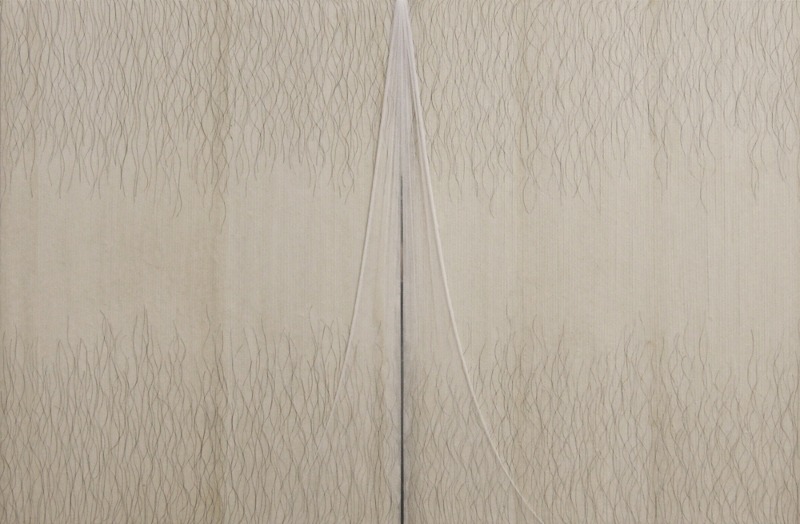 Yi Dai currently lives and works in London, UK.
Images copyright © Yi Dai