AA: Old Game New
The countdown has begun. This April, the Artists Anonymous will be showing at the Jonathan LeVine Gallery in NY. The exhibition is titled Old Game New and it will be their first solo show with the gallery and the inauguration of Jonathan LeVine Gallery's second space. If you ever came across the work of the Artists Anonymous, you know that these guys take art seriously. In their art there's always an opposition, whether between the positive and negative, beautiful and ugly, light and dark, pleasant and disturbing. Their often dark paintings carried out in psychedelic colors and filled with characters in disguise, look like a product of hallucinations or as if they were placed into a Post-apocalyptic world. However, the exhibition at Jonathan LeVine Gallery will show a humorous side of the Artists Anonymous work. We've read
that this time will be a funny and playful show on display.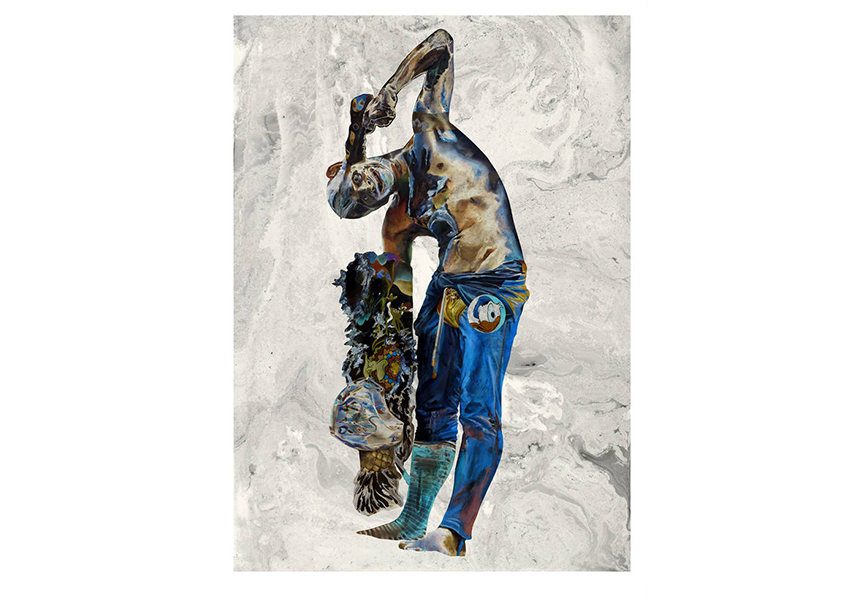 Artists Anonymous
The term "collective" or an "art group" would be a proper description of this German-British artistic phenomenon because more than one person is or might be working on each painting, if only they weren't be so deeply into art philosophy and theory. The name Artists Anonymous stands for a conceptual idea, an art piece itself. With them, there is no individual authorship. None of the works is attributed to a specific person nor do we know their true identities. However, this is not about personal anonymity. It is about the anonymity of the art piece itself. Only in this way, the viewer sees a work of art per se, rather than a name or its market value.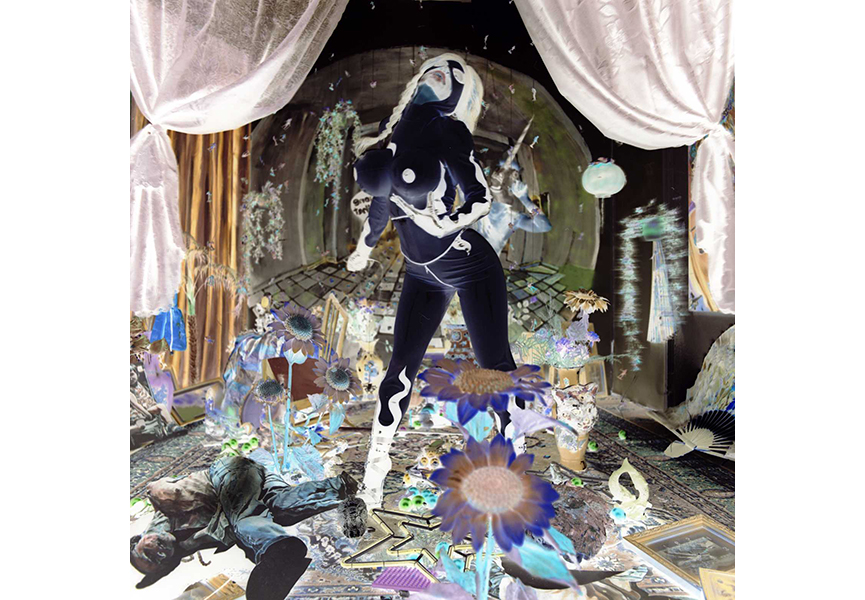 Vincent van Gogh
If you go to the Artists Anonymous' website, on the home page you'll find a quote by Vincent van Gogh saying that some paintings are impossible to paint alone. They will therefore have to be executed by a group of painters, who will collaborate, in order to carry out an idea, which they hold in common. This is exactly what the Artists Anonymous is doing. Although this idea is still quite uncommon in the painting medium, the Artists Anonymous is doing faithfully what Vincent van Gogh was talking about more than a century ago. They share an idea and work on it together in order to make real art that pushes the boundaries. This is, perhaps, why their works are cutting edge.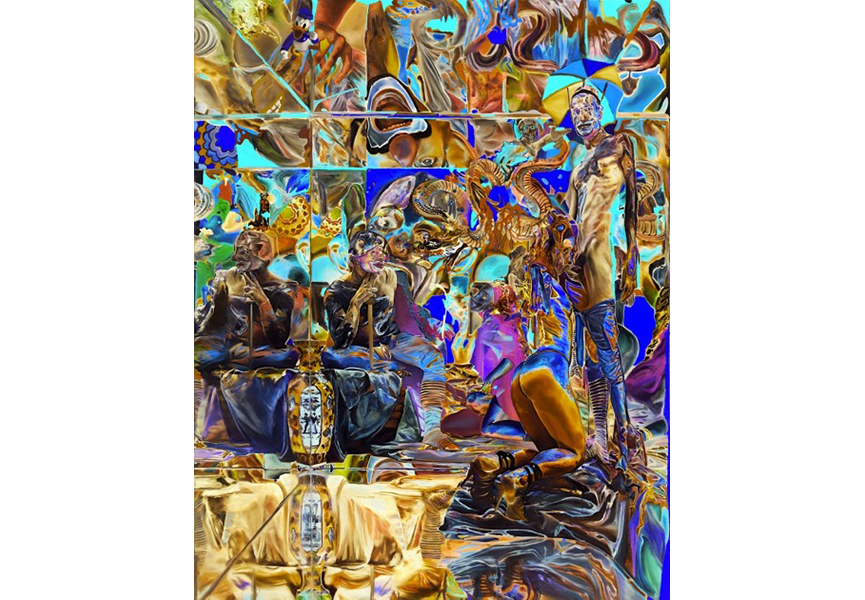 Negative Image
Artists Anonymous create multimedia work, painting, sculpture and photography but all the techniques they are using are all based on painting. They are all classically trained. Artists Anonymous' unique process involves an unusual technique of painting photorealistic subjects with inverted color values (resembling a negative image), then photographing the painting and reproducing it in reverse—resulting in a positive. The photographic print is referred to as an afterimage and it is exhibited along with the original painting. These are afterimages in the true sense of the word because after watching them, they remain in our minds to haunt us.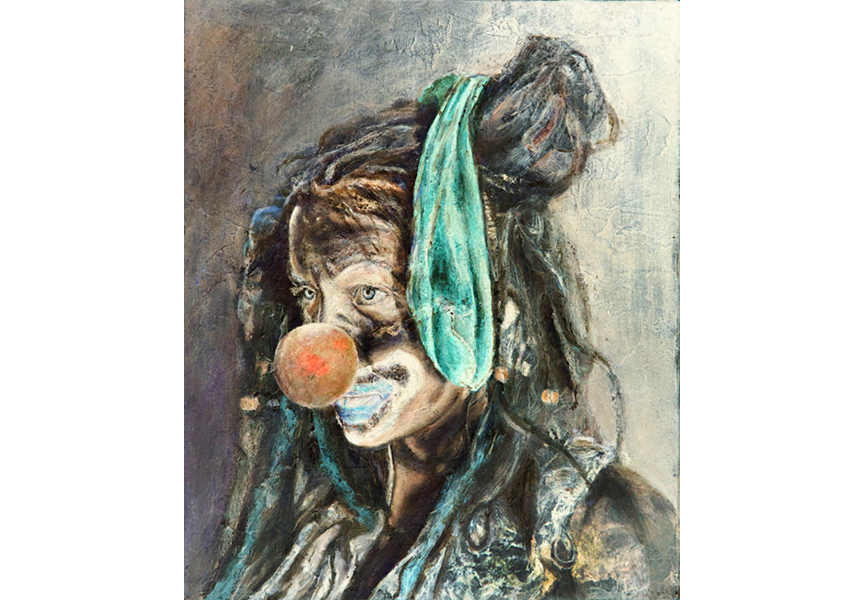 Alice in Wonderland
Artists Anonymous also build site-specific installations as scenery for their paintings, which are often participatory. This will be the case with the exhibition at Jonathan LeVine Gallery. People will be able to walk through the same environment that appears in the painting. For Old Game New, they will transform the gallery into an immersive environment resembling a life-sized pop-up book. The walls and floor will be covered in the artists' inverted imagery, expanding beyond the surface into the space with two-dimensional cut out structures inspired by classic novels Alice in Wonderland and Through the Looking Glass.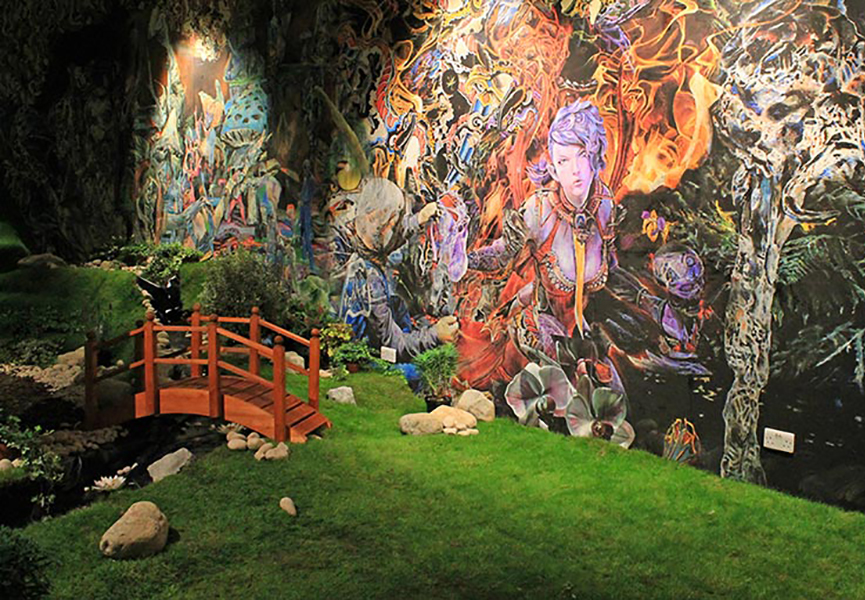 Experiment
Artists Anonymous' work is an experiment, some might say a bit utopian. Their paintings and installations challenge our perception and interpretation of the artwork in multifaceted and provocative ways. In their hands, the art is revolutionized to the extent that it is reinvented.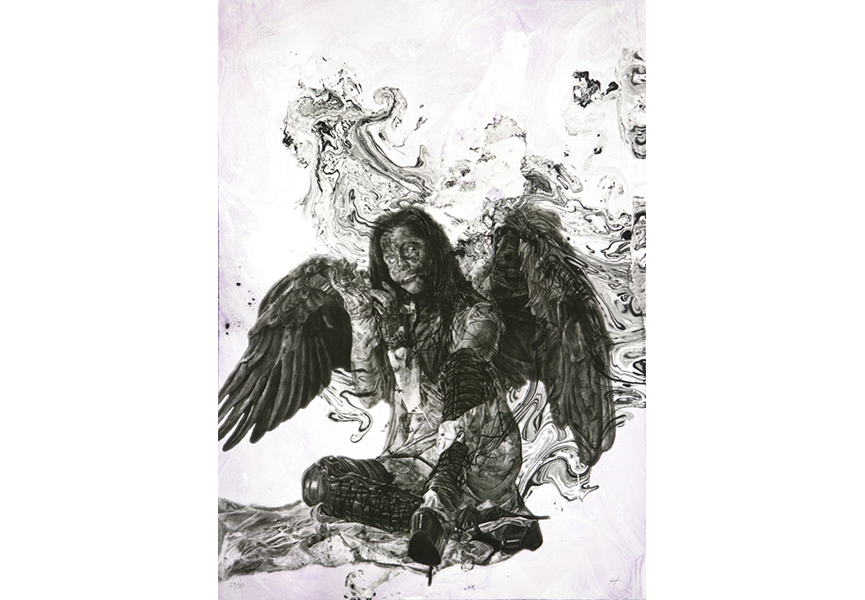 About The AA
Artists Anonymous (AA) is a "collective" based in Berlin and London, founded in 2001 while the members were studying at University of the Arts in Berlin. One member of the group, Maya van Malden, acts as their spokesperson. Since 2005 they were showing in different galleries internationally and their work is included in various private and public collections.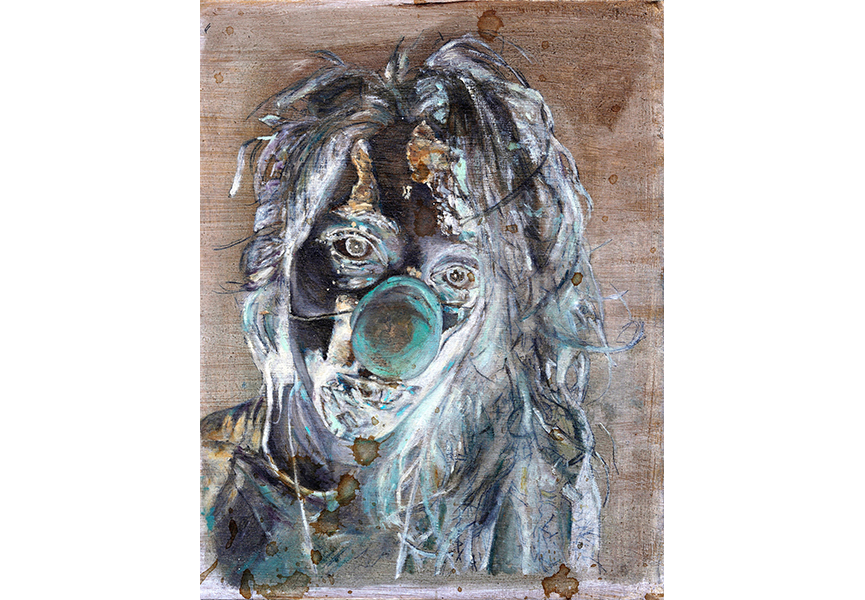 About Jonathan Levine Gallery
Jonathan LeVine Gallery is committed to new and cutting edge art. The concept of the gallery is rooted in Jonathan's life-long participation in punk and underground music. Its mission is to challenge the conventions of the canon — exploring the terrain of the high/low and everything in between. Jonathan LeVine Gallery has two locations. One is located at 529 West 20th Street and the other on 557C West 23rd Street in New York.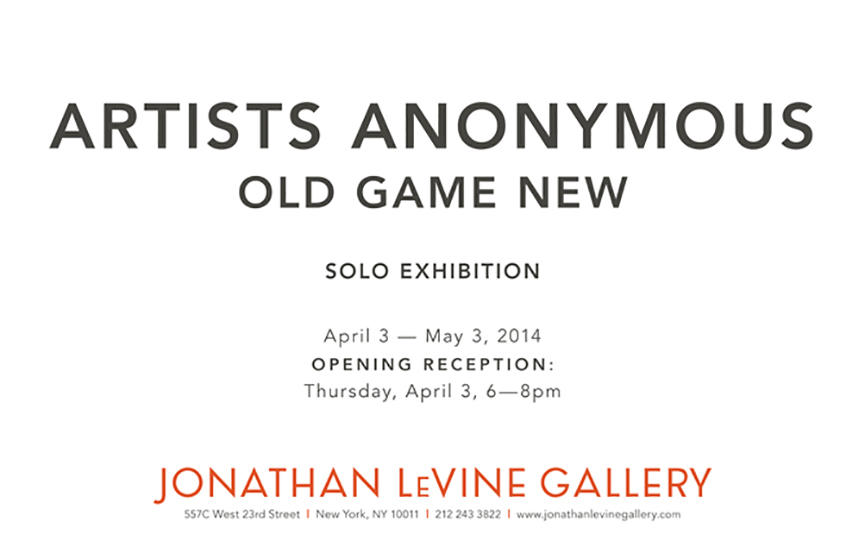 Follow These Galleries
Jersey City, United States