Artists Can Be Great Collectors: How Come?
As you remember reading in our many features dedicated to the art of collecting art, to become an art collector you need to be passionate, informed and patient. Of course, if you're rich too, it's a big plus, given that money opens the door to a much wider choice of artworks, but it's surely not mandatory. When you think about the figure of an art collector, you imagine someone successful, probably not in the art business at all, yet interested in art, in its aesthetics, meanings but also the financial side of owning an artwork. But what happens if an art collector is someone coming straight from the art world, someone who has experienced the trade from a rather close point of view – an artist himself? If you thought that artists are only there to make art and, subsequently, make profit for selling it as well, you weren't wrong, but it may come as a surprise to you that artists are perhaps the best kind of art collectors out there.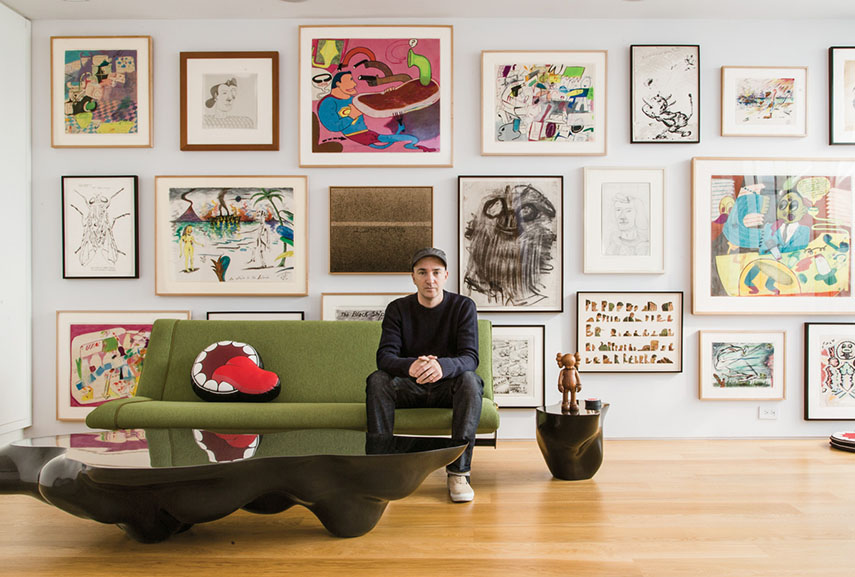 Artists Collecting Art
To describe an artist from a point of view of art collecting, we must first discover what makes them different from regular enthusiasts. Let's start from a simple conclusion that artists are the best connoisseurs of art, as they're experiencing it every day, first hand. Their sensibility and a highly subjective approach towards an artwork, whether it's theirs of someone else's, derives instinctively from an emotional aspect of creation and a personal process of turning inspiration into something physical. That being said, artists know that inner drive all too well, and their appreciation of an artwork comes from an entirely different level than the one of an everyday art collector, whose appeal might be led by pure aesthetics, a big name, or an investment opportunity. Artists collect art with their hearts, not with their heads, and they collect art, not artists.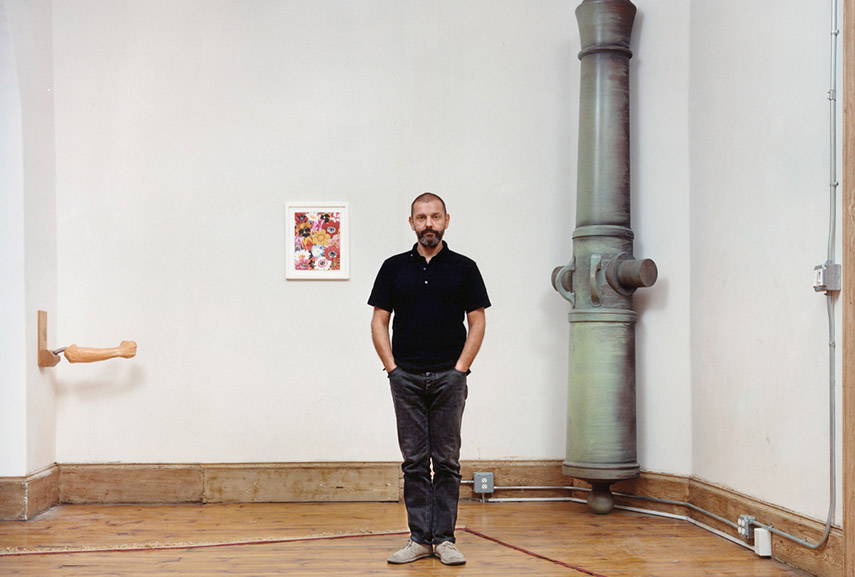 Trading Art for Art
One of the most common ways for artists to collect is through trading – two artists, respecting each other's work and often on the same level of career success, exchange artworks of usually similar market value. When you think about it, it is the most logical way of doing it, and it is also highly unusual, in a world where it's all about (insanely high amounts of) money and very often not about art at all. What's also great about this kind of swapping is that it's done on good faith, between two people who understand each other and who probably won't ever sell the artwork they got in the trade – because it becomes a memory, sometimes a source of inspiration, something too precious in meaning and a symbol of mutual respect. This is almost unheard of on the art market nowadays: art is getting dangerously close to becoming a shallow trading product, deprived of any sort of significance beyond its surface.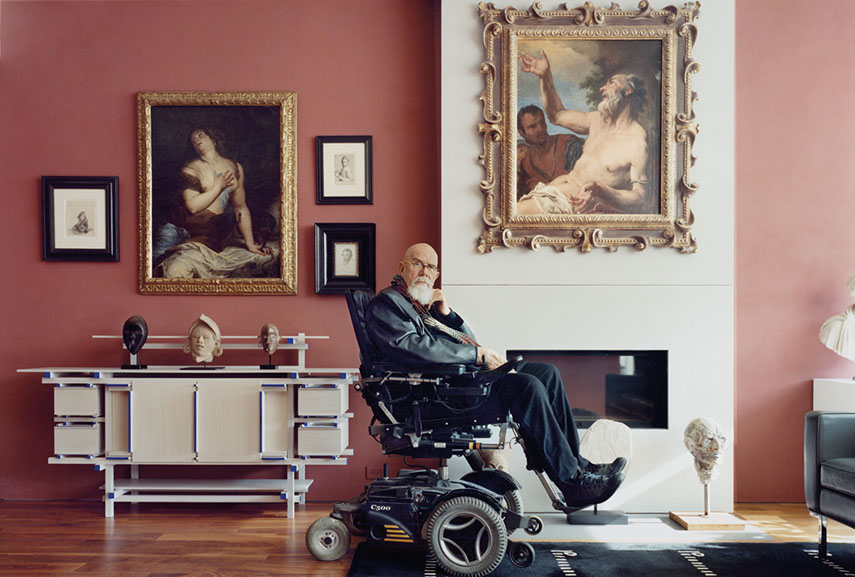 Artists Collections – Who's Got Who?
What's interesting about art collections is that, in a unique way, they speak of their owners and give an insight about their personalities, and when it comes to artists, they also speak of their own art, revealing facts that we as their fans never knew before. The pieces of the little private museum made by an artist can match the artistic practices followed by the artist, like in the case of Richard Prince. His collection is made of works by other appropriation artists, for example, but also artists like Christopher Wool and Damien Hirst. Hirst is another passionate art collector, who went as far as building a dedicated exhibition space for his 2,000 artworks. Among them, there are paintings by Francis Bacon and Andy Warhol, for example. Street artist KAWS owns works by Ed Ruscha, Peter Saul and Tadanori Yokoo; Chuck Close is a fan and the owner of Cindy Sherman, Willem de Kooning or Alex Katz. Of course, on the other hand, the artworks of an artist collector do not always match his/her artistic style at all – take one of the biggest names like Jeff Koons, whose art collection contains paintings like an 1873 Courbet, a late Picasso or a Fragonard, all quite different from his vivacious hybrid balloon sculptures.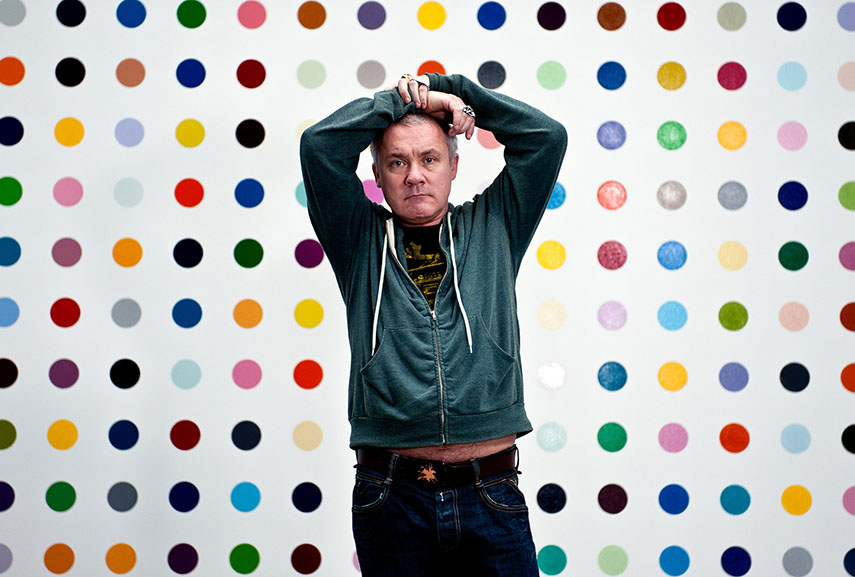 Artists Collections On View
If you're now curious to know what artists collect and which other artists were their favorites, there are a few times when artists' art collections go on view. The first such occasion happened back in 1964, at Richard Feigen Gallery, in a show which featured works by Ellsworth Kelly, Frank Stella or Roy Lichtenstein, lent to the gallery by those same artists who collected each other. In 1999, a show at the Drawing Center put on display the artworks by Cezanne or Seurat owned by Jasper Johns. At the same venue, scheduled for 2016, the extensive art collection by the great Sol LeWitt will see the light of day – more than 7,000 objects by artists like On Kawara of Alighiero Boetti, spanning over fifty years of art collecting. If you're a fan of, say, Takashi Murakami, his holdings will show at the Yokohama Museum of Art in January 2016.
Make sure you stay tuned, as we will announce all the shows just in time for you to see them!In the meantime, you too can create your own collection: sign up for My Widewalls for free!
Featured image: Jeff Koons is one of the greatest artist collectors out there. Photo by Tony Cenicola for The New York Times All images used for illustrative purposes only.