Artists of the Week - Lek & Sowat
Lek is one of the first generation of Parisian graffiti artists who began learning the craft in the legendary area between La Chapelle and Stalingrad where street art in France emerged, while Sowat, Franco-American graffiti artist, became one of the major figures of what is called "Cholo writing", a calligraphy created in the 1940s and intended to mark out the territories of Latino gangs. Lek and Sowat, besides working together, are also members of several well known graffiti crews like French Kiss, LCA, RAW and Da Mental Vaporz. The two are jointly involved in Urbex, which is a practice of taking over abandoned places and areas with a powerful history and beautifying them with their large-scale frescos and typographical motifs.
In 2013, they contributed an extensive in situ installation for the largest street art exhibition to date: 'La Tour Paris 13'. This year, the duo participated in numerous important projects, such as two collaborations in French capital – one with their Frech Kiss crew members, while other inside the Palais de Tokyo. Earlier this year, Lek and Sowat teamed up with the Da Mental Vaporz collective for the big The Wall exhibition in Berlin proving why French street art scene is one of the most productive ones. For these and many other obvious reasons, Lek and Sowat are our Artists of the Week!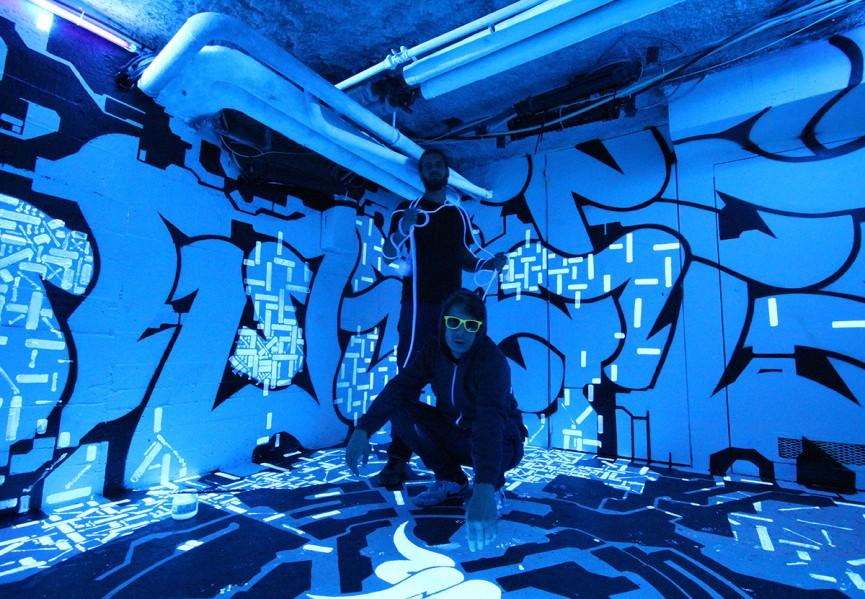 The Wall Exhibition
Da Mental Vaporz (DMV) consists of ten artists of the French street art scene – Blo, Brusk, Bom.k, Iso, Dran, Kan, Lek, Gris1, Jaw and Sowat. Developing their specific styles and techniques throughout the years, the crew gained much respect for their talent and street work. In April, DMV organized an exhibition at Berlin's BC Gallery showing the crew's newest pieces this time inside the gallery space. However, the team stayed true to themselves and did a large-scale mural on a wall next to the S-Bahn station Waschauerstrasse, which became a new landmark overlooking the urban quarter. Even though the mural is a collaborative piece, it still gives justice to every individual member of the group and their respective styles.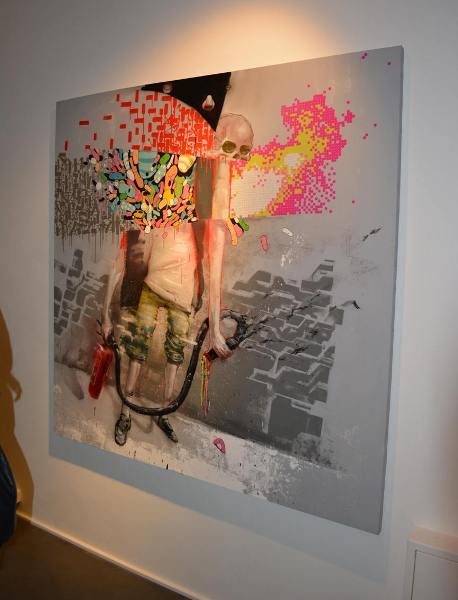 Palais de Tokyo
In June, Lek, Sowat, Mode2 and the legend Futura 2000 teamed up in Paris to work on a series of new pieces inside the Palais de Tokyo. Organised by Hugo Vitriani, the all-star team went deep under the Palais de Tokyo to work on several beautiful pieces. To mark the ending of their two years residency at the Palais de Tokyo, Lek and Sowat invited graffiti's living legends Mode2 and Futura2000 to work with them inside one of the institution's most unusual spaces. The result is a piece done deep under the ground, inside a crypt inaccessible to the public – a catchphrase (Underground doesn't Exist Anymore), executed with chalk, pastel and water by Mode2 is framed by Lek & Sowat's graphic lacerations and Futura's 2000 aerosol signature moves.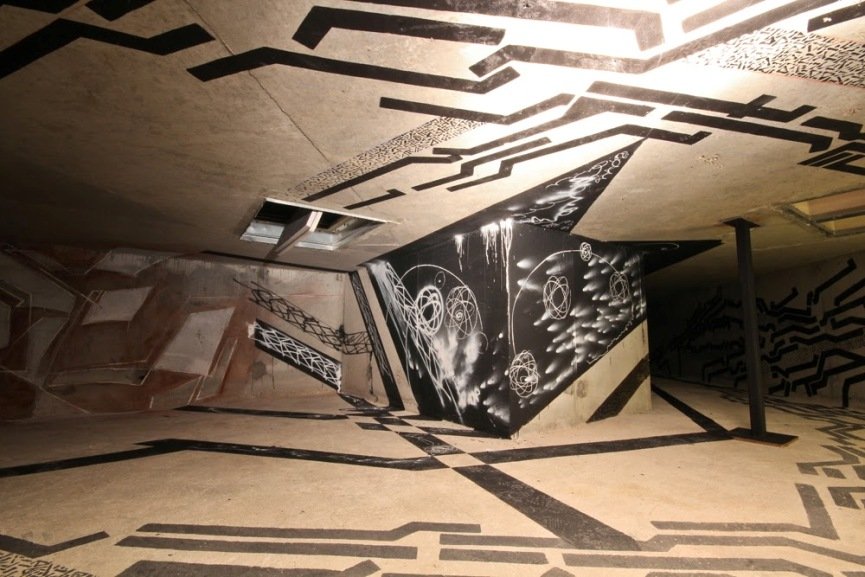 Summer 2014 French Kiss
Initiated by Lek, French Kiss gathers around some of the best known French writers, who are set on dedicating their weekends to wall painting. Participating in French Kiss collaborations this year there were Lek, Sowat, Liard, Hobz, Swiz, Hoctez, Alexone, Legz, Cokney, Boogie, Kid Kreole, Shick and Songe smooching construction site fences all over the city of love. Latest urban interventions of French Kiss in Paris were devoted to hoardings placed around various construction sites, from city shops, to larger structures. The result is an amazing array of vivid artwork, where styles mix, but individual contributions are still recognizable. French Kiss was also driven by the idea of painting wherever they pleased, without asking permission from anyone, in the very center of Paris, without being preoccupied with their personal expressions or egos, or with the fact their effort is utterly impermanent.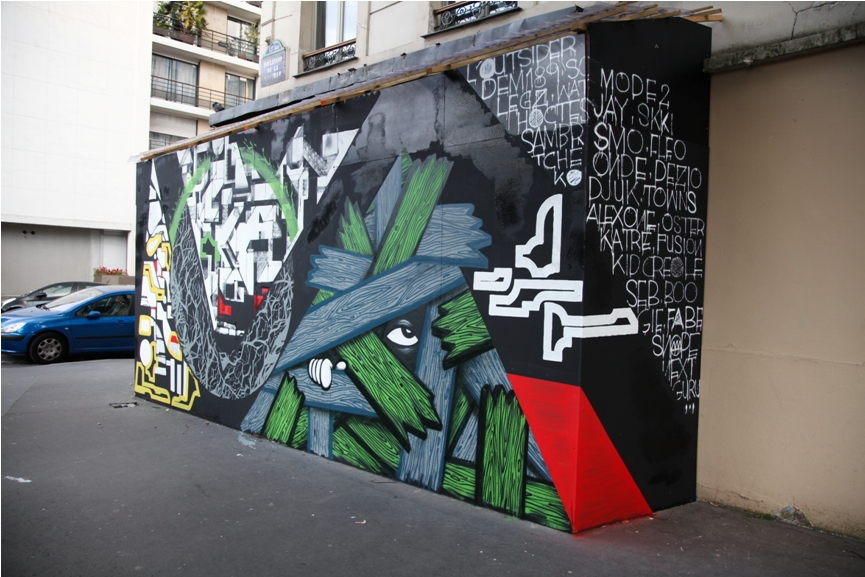 [mc4wp_form]