Creating some of the most unique and instantly recognizable works out there, Marlene Dumas is a versitile artist originally from South Africa. No matter which medium she works with, Dumas has a characteristic visual aesthetic that relies on unique forms and washed up colors. She creates all her pieces by analyzing and deconstructing photographs which either she or some other artist makes - with the latter being the best solution as the due then proceds and holds a combined exhibition that offers the audience a now-and-before view of the works. Shortly put, the daring work of Marlene Dumas is easily some of the most exciting stuff that the art scene has seen for quite some time.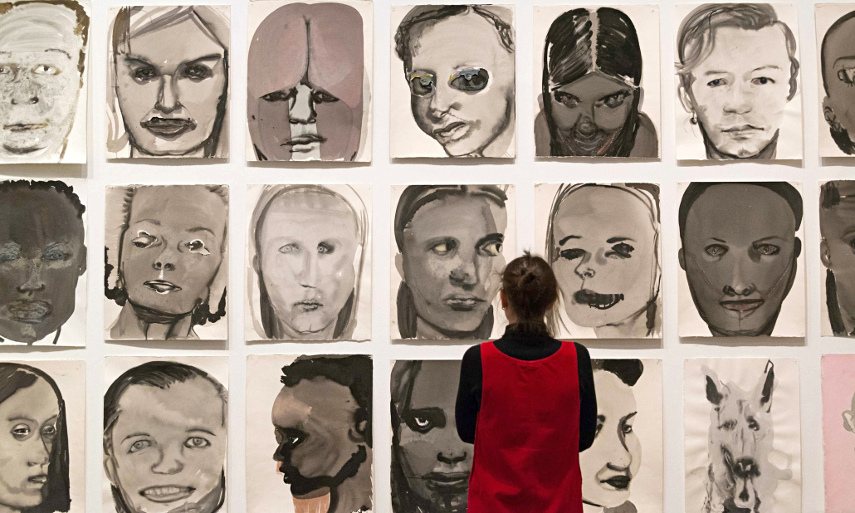 From Cape Town to Amsterdam
Marlene Dumas was born on August 3, 1953, in the Capital of South Africa, Cape Town. She grew up on her family's vineyard just beyond the city limits, in the heart of the semi-rural Kuils River region. Dumas was a student at Michaelis School of Fine Art, a part of the University of Cape Town, studying art during the early 1970s. These studies provided her with an excellent foundation upon which Marlene was able to build her career in the future. Learning about art naturally inspired Dumas to try herself at some form of creating - her greatest influence in those early years was the legendary Diane Arbus, a photographer who explored complexities that came with representing the human form. As you will soon see for yourself, this influence will prove to be a pivotal moment in Dumas's development. During the year of 1976, Dumas made a key decision to relocate herself to another continent - she moved to Amsterdam after she won a scholarship and began her extensive studies at the Dutch artist-run Institute de Ateliers. Almost ten years later, Dumas started to paint human heads and figures, working almost exclusively from photographic sources like the works of the already mentioned Diane Arbus which never stopped fascinating Marlene.
The photography of Diane Arbus proved to be a crucial influence on both the early and mature works of Marlene Dumas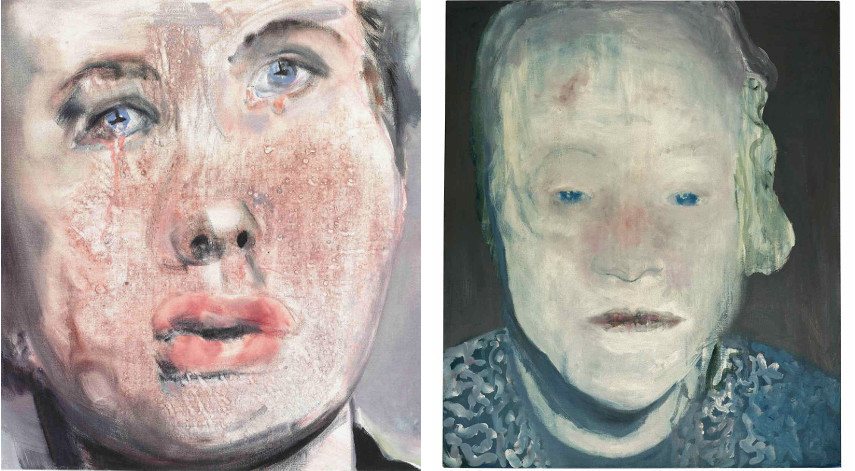 The Main Comments Dumas Tries to Make
Dumas's art was never a literal rendition of a photographic source, but rather a cropped image of some of the details from the photos she uses. She usually changes coloration when compared to the original material, often turning to her characteristic palette of grays, blues and reds in order to achieve the desired effects her work is famed for. Marlene Dumas has been known to create paintings, collages, drawings, prints and installations - that's the reason why this artist is often recognized for her adaptability and versatility. Subjects of Marlene's works are caught in their own moment in time, isolated from the rest of the world and living in a place so distant from the rest of us that allows them to seem very quiet and respectful. Her first all-painting show was held in 1985, at the Galerie Paul Andriesse in Amsterdam, a town Malene embraced like her own home city. it should also be noted that during the year of 1995 she represented the Netherlands during the 46th Venice Biennale. This artist regularly investigates grim themes such as birth and death, stressing both the physical reality of the human body and its psychological value, using it to critique contemporary ideas of racial, sexual and social identity deeply rooted in the history of all of us. One of the better examples of Marlene's work that explored the theme of racial and ethical intolerance is her series of paintings entitled The Eyes of the Night Creatures, made in the mid-1990s.
Marlene and Her Projects
Besides the The Eyes of the Night Creatures series, Marlene Dumas has authored many more widely recognized and awarded projects. In the late 1980s and early 1990s, she produced series of works with a subject of pregnancy and babies, causing much awareness to be raised as a result. In a collaboration with a photographer Anton Corbijn, in the late 1990s and throughout 2000s Dumas worked on a project called Stripping girls, in which the subjects at hand were strip clubs and peep shows of Amsterdam. The collaboration between the two artists produced a series of photographs which Corbijn exhibited, while Dumas used them to create paintings. Marlene also authored many self-portraits, as well as numerous paintings of her personal life such as Self Portrait at Noon (2008). Dead Marilyn (2008) is another one of the paintings with the subject of her personal life, marking the beginning of the series of paintings of mourning and weeping women, made in the year after her mother died. Before these series, in 2006 she focused her attention to political subjects and created a portrait of Osama bin Laden, with a mild smile and peaceful eyes, contrasting the image media typically portraits. For Manifesta 10 in St Petersburg, Dumas created Great Men - a series of 16 ink and pencil works, depicting many famous and allegedly gay men, including James Baldwin, Leonard Matlovich, Rudolf Nureyev, Vaslav Nijinsky, Pyotr Ilyich Tchaikovsky, Alan Turing, Oscar Wilde and Tennessee Williams.
Dumas makes pieces that are not provocative by content but rather through the subcontexts the artist creates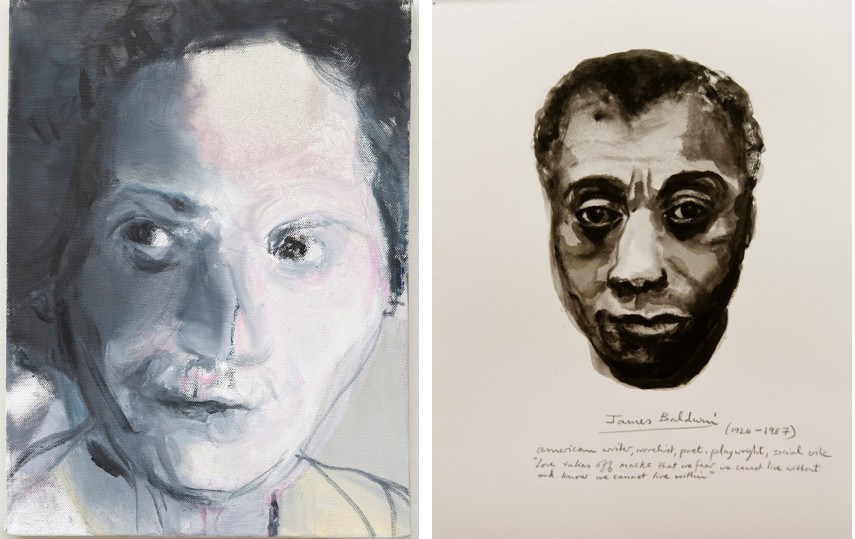 Dumas Offers an Incredible Private View of the World
Along with her paintings, prints and drawings, Dumas also teaches on a regular basis, stating that teaching is a very important thing and not only because I teach the students things, but also because we have a dialogue, and you see what you really want. You find things out. I still believe in the Socratic dialogue. Art is really something that you learn from being around people. Such behavior brought much admiration to Dumas's doorstep - as if her work was not enough to garner respect! Already a real milestone in the history of modern art, Marlene is without the slightest doubt one of the most compelling artists of her generation.
The artist is represented by David Zwirner 19th Street in New York, David Zwirner in London, kunzt.gallery and ME COLLECTORS Room in Berlin.
Marlene Dumas lives and works in Amsterdam, the Netherlands.
Featured Image: Marlene Dumas - Photo of the artist - Image via theguardian.com
All images courtesy of Marlene Dumas