Depicting nudes is as traditional as art gets. Tracking its roots all the way back to ancient Greece, sculpting or painting naked models has been around since the birth of the civilized world. Appreciating the beauty of human body is what drives this genre and it fuels it still to this day - one contemporary artist that has devoted his career to painting nudes is Aaron Nagel, a young man from the sunny land of California. This painter creates extremely realistic female nudes but does them with an unusual subcontext of criticizing theism and modern religion.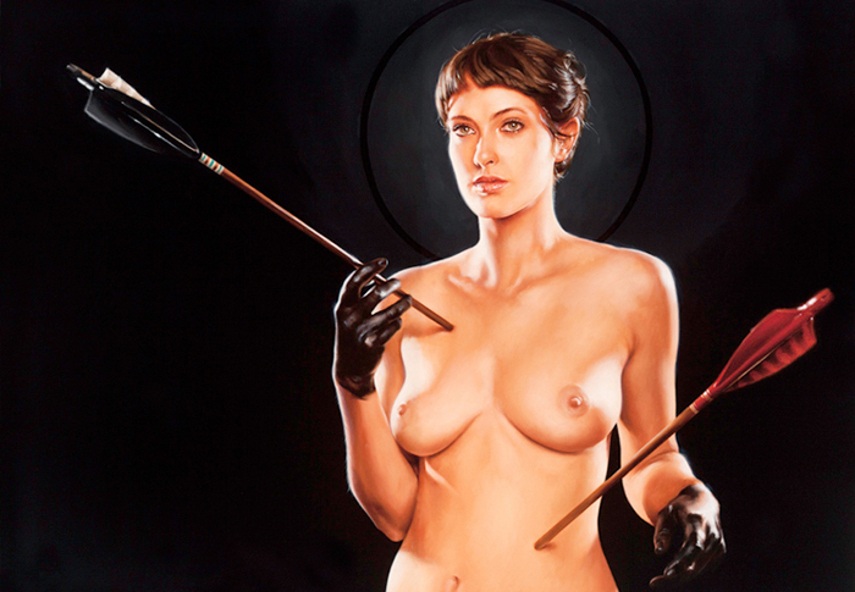 The Sunny Youth
Aaron Nagel was born in San Francisco during the year of 1980. Since he was able to hold a pencil, Aaron was attracted to drawing - while playing and discovering this medium he got better at it without even being aware that he's making progress. Gradually, he made his way to painting. Not many of us have the luxury of knowing our calling almost from day one, but Nagel always knew which dream he was supposed to chase. The click moment that defined his art happened during Aaron's twenties when he first discovered what oil painting was capable of achieving. Over time, he successfully mastered this medium without receiving any formal training - which is amazing when you consider the raw skill his work must require. This only proves the old theory that nothing is unreachable when you are driven by passion and love. Being self-taught, Aaron had spare time to dedicate himself in another direction as well - he was the original trumpet player for the punk/rock act Link 80, and later he played guitar in the band DESA. During this time, Nagel was regularly designing his band's T-shirts, web pages and album covers. But it got to a point where there wasn't enough time for him to create on two fronts - while Aaron was undoubtedly a gifted musician, his passion drove him away from music and into the arms of painting. This painful departure from music was probably very emotional, but the heart wants what it wants - Aaron only followed it. Luckily, the painting worked out quite nicely for young Nagel.
Aaron's art has a strong subcontextual message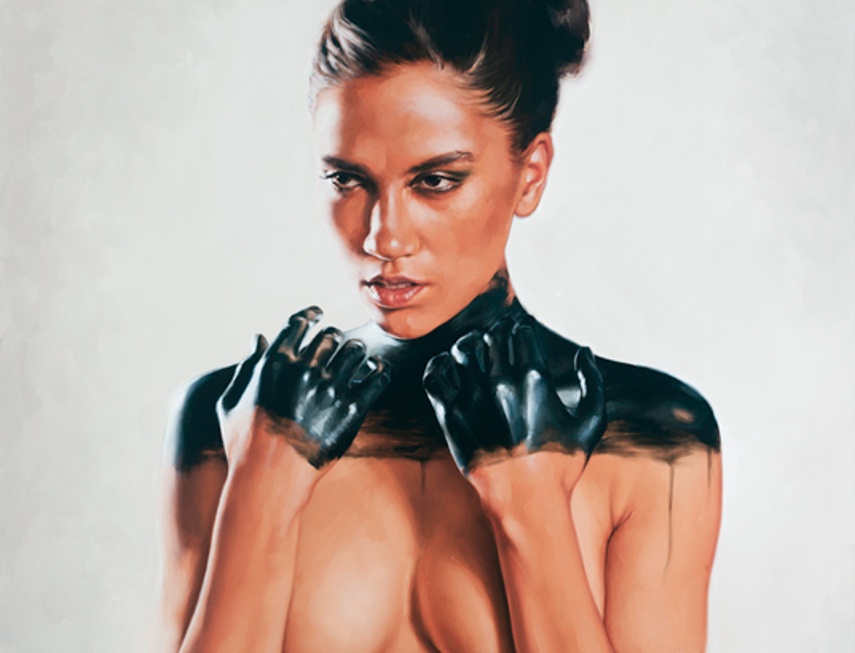 Explaining Nagel's Art
It didn't take long for Aaron to make his name known throughout the artistic world - since 2005 he has been exhibiting his work in solo and group shows across the United States. A young and talented man who paints provocative nudes with a subcontext of religion - who wouldn't want to see that? His genre has been interpreted as figurative surealism and since Nagel agrees with this claim we'll go with it as well. Aaron's work attempts to create a new iconography for the ones skeptical of divine presence. His artwork is filled to the brim with guilt and power motifs, some obvious, some hidden to a degree. This subcontext is a subtle one, but it usually is centered on the trappings of organized theism. Since this religion angle is an elusive one, it's not unusual to miss it when viewing some of Aaron's paintings, but that subtlety is not the main reason why you might not understand Aaron's work from the get-go - what may distract you is the hyper-realistic way this artist paints. Nagel's nudes are one stunning visual experience and they make sure to use the potential of oil painting to the maximum.
Aaron's work is a provocative experience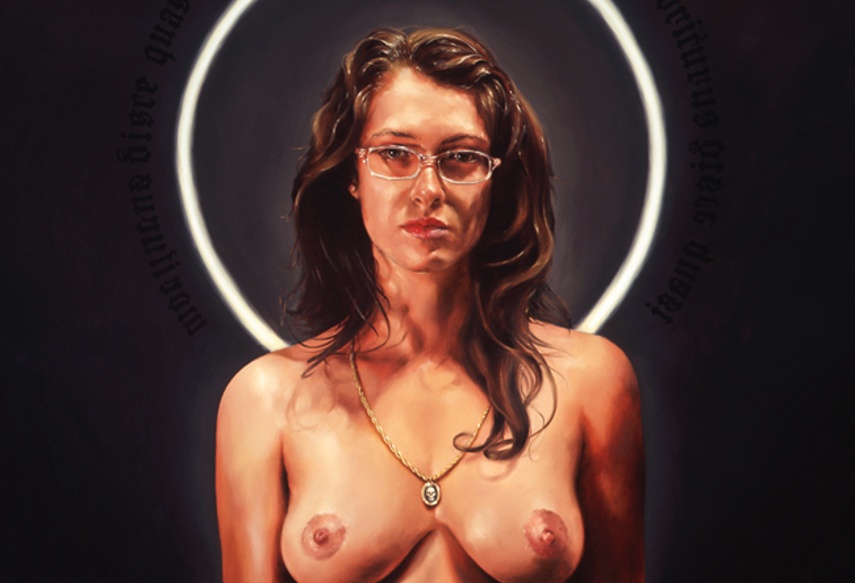 Don't Miss This
The art of Aaron Nagel is of a brave sort. Depicting nudes can be a touchy subject sometimes, but the courageous part of his work is the religious subcontext. Not many artists are ready to tackle such big opponents as religion. But the way Nagel does it is so unintrusive that it seems as though it's not telling us what to feel or think - it simply expresses Aaron's personal beliefs (or disbeliefs, if you want to interpret his art as such). Whether you're an atheist or a believer, Nagel's artwork mustn't be missed at any cost. Even if you don't appreciate the theism side of his artwork, it will still provide you with a stunning visual experience you won't soon forget.
The artist is represented by STEPHANIE CHEFAS PROJECTS in Portland, US.
Aaron Nagel lives and works in Los Angeles (USA).
Featured Image: Aaron Nagel - Artist in front of his work - Photo Credits Arrested Motion
All Images Photo Credits Aaron Nagel.