Aaron Siskind is one of the few people that wrote the history of photography, a real pioneer of this medium. Back in the time when photo cameras were solely used for snapping pictures for documentation purposes, Siskind saw in this a limitless world of possibility and artistic expression. He was not afraid to experiment and try new things, some of which were never tested before him. Siskind managed to establish photography as a medium compatible with abstract concepts and also proved that this type of work is capable of being as personal and intimate as any other art - if not even more.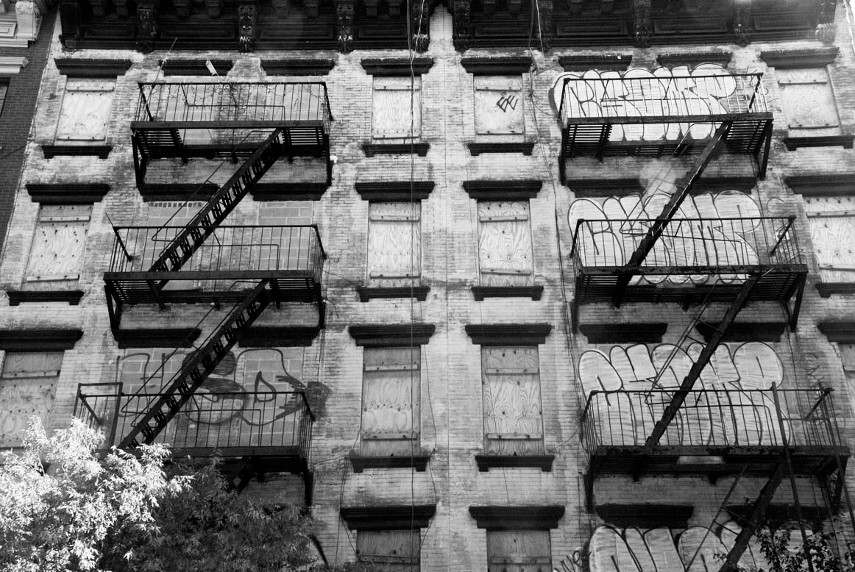 Early Life
Siskind was born as the fifth child of a Russian-Jewish immigrant family in New York City, back in the year of 1903. There was only one child born after him, so it's easy to imagine the Siskind family struggling to make ends meet with eight mouths to feed. Nevertheless, the fifth toddler had a modest, happy childhood. As many kids, Siskind as well changed his dreams of what will become of him in later life rather often - but whilst other boys fantasized about being cowboys, Siskind thought about growing into a famous poet or a composer. He did change such goals frequently, but they were always somehow connected to creating art. Eventually, this little kid got big enough for school and was enlisted in DeWitt Clinton High School and after graduating there Siskind continued to further his studies at the College of the City of New York, where he got a BA in 1926. All this time was filled with personal exploration and artistic outlets of many types. Eventually, Siskind got into teaching. He was employed in a New York public school which allowed him to devote plenty of time to reading and writing, all with goals of sharpening his talent for a day he would become a famous writer - his newest life intent. But fate had other plans for him. On the day of his wedding in 1930, Siskind received a strange gift for those times. He was given a brand new camera, the first he ever held in his arms. Soon, it was impossible to see it away from Siskind's hands - it is said he spent half his honeymoon taking pictures of Bermuda! The idea and potential of photography lead him to a fascination that will last a lifetime. Never again will Siskind think of becoming a writer as he found his calling that day, a calling that was a match from heaven with his talents.
Siskind was one of the best photographers when it came to depicting intimate scenarios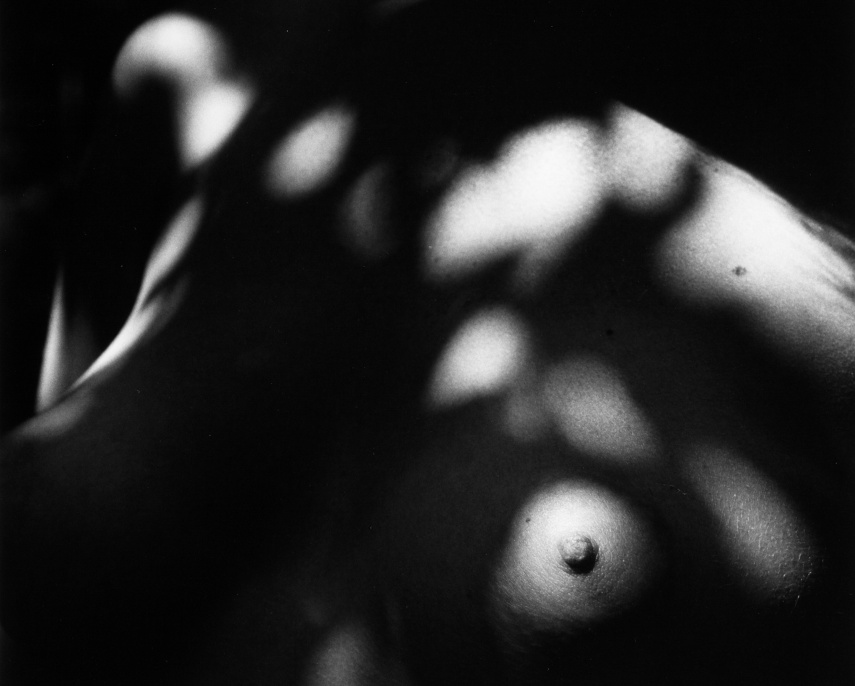 The Choice Was Made
In a perfect world, Siskind could become every single thing he wanted to be as a child. But to truly master one art means you need to devote yourself entirely to it, without reservation. And photography demanded such sacrifices as well. After spending his entire honeymoon playing with his new camera, Siskind returned to New York and started to ponder about the artistic potential hidden in this medium. You must realize just how different those times were then these we live in - photography was not nearly as developed, not even conceptually. Not many people knew anything about it and even fewer actually owned cameras. So Siskind was forced to explore this new world of possibilities through testings, trials and errors. Over time, he got better and better at it. He tried desperately to blur the line between photography and painting as much as possible. Searching for similar minded folk, Siskind became a member of the New York Photo League, which allowed him to discuss his achievements with other people who also had something creative to offer. This resulted in his famous Harlem Document (1932-40), as well as a few other successful projects. These early works had a strong social documentary role as he was depicting the styles of life people in poorer neighborhoods were forced to have. Siskind also identified with the ideas and styles of the Abstract Expressionist artists in New York in the 1940s. Connecting them to the works of Siskind makes sense, but it probably isn't wisest to flat-out call him a follower of this movement. They only shared some ideas, not all of them.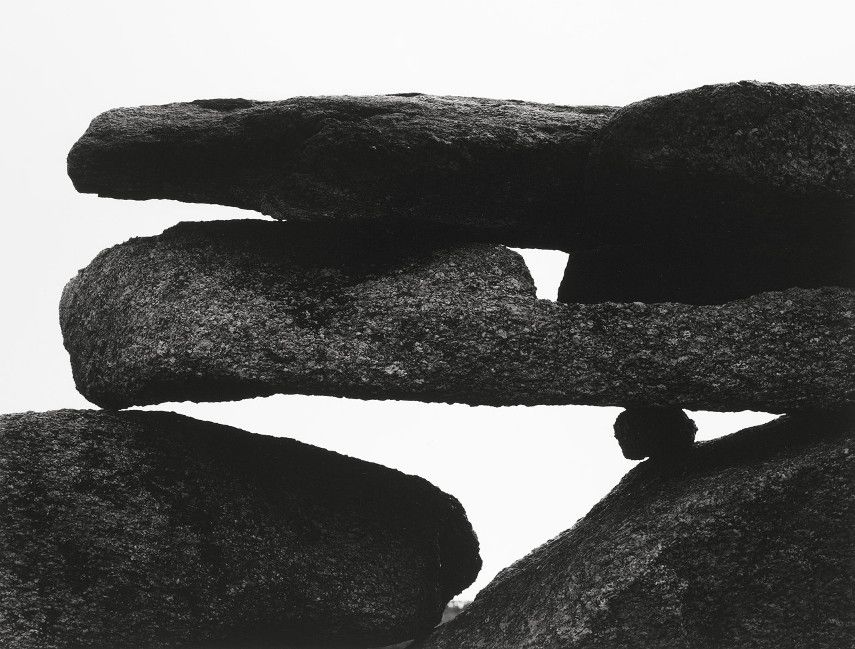 Late Life And Creative Perfection
In the 50s, Siskind began teaching at the famous Black Mountain College, a place that produced many young minds that helped define modern art. It was here he met Harry Callahan, a man that eventually persuaded Siskind to join him at the faculty of the IIT Institute of Design in Chicago. It seems as this friendship lasted a lifetime, since Siskind followed Harry yet again in 1971, to a teacher's position at the Rhode Island School of Design, where Siskind will work for the rest of his days. In the meantime, his photography reached an artistic peak. He stepped away from documentary work that marked the beginning of his career, deciding he needed something more expressive, something new and uniquely his. His late work mainly focused on the details of nature and architecture. Siskind presented them in a way that they would seem as new images, completely independent of the original subject from which they've been stolen, to speak figuratively. In these later photographs, he continued to emphasize the modernist concern with the flatness of the picture plane but intensified his approach to picture making with close-up framing, as well as the emphasis on texture, line, and visual rhymes - creating abstract images of the real world. He was the first one to do such a thing as the concepts of photography and abstraction did not know each other before Siskind. Using only his camera, he captured the graphic patterns, shapes, and forms he observed around him.
Siskind loved taking close-up shots of buildings and grant independence to these details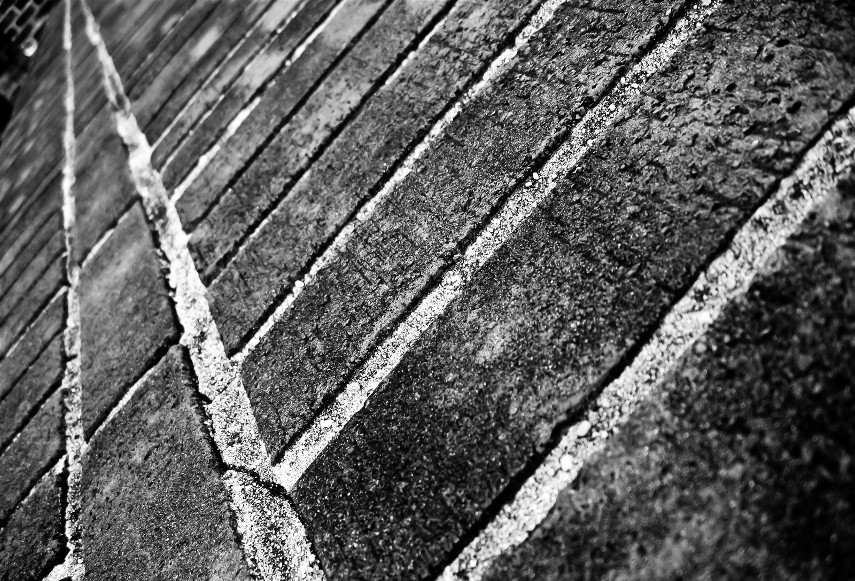 Never Forget The Name
Siskind's world of echoing forms, lines, and textures turned the medium of photography on its head. His artistic career happened mostly in New York and Chicago, but it echoed throughout the whole globe. It's hard to point out exactly how much Siskind influenced the art of photography, but, in all honesty, you can not go overboard with compliments. Whatever you say, it won't be exaggerating. It's always challenging to finish biographies of such big names as Siskind certainly is, so the best course of action is to leave you with some wise words the artist himself once said: Photography is a way of feeling, of touching, of loving. What you have caught on film is captured forever... it remembers little things, long after you have forgotten everything.
Featured Image: Aaron Siskind - Photography of the artist - Photo Credits Beinecke Rare Book
All Images Photo Credits Aaron Siskind Foundation