Artist and a soldier at the same time, Abdulnasser Gharem incorporates themes of control and authority in his work, striving to maintain the history upon which traditional art is built. Politically and socially conscious, his work refers to heritage as its basis. Challenging perception of art and visual culture in his native Saudi Arabia, Gharem carefully chooses the works for the exhibitions in his home country. This conceptual artist operates over a multitude of fields, exploiting photography, video, sculpture and performance, provoking the viewer to question the same authorities he upholds in his other job. His performances are held on the streets, aiming of involving the community and initiate a social critique.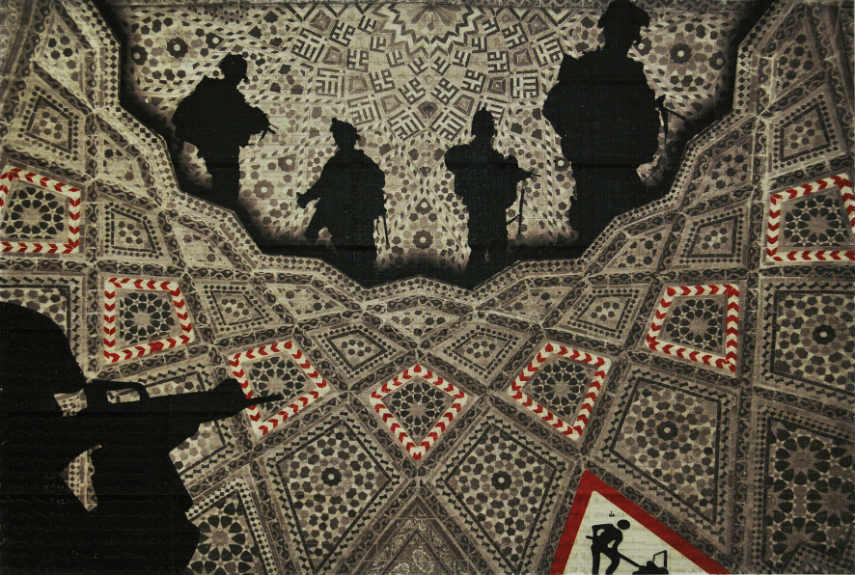 Education and First Artistic Steps
Gharem was born in Khamis Mushait in 1973. After attending the Lieder Institute in Riyadh, he graduated at the King Abdulaziz Academy and improves his education at the Al-Meftaha Arts Village in Abha. Besides being an artist he is a lieutenant colonel in the Royal Saudi Arabian Armed Forces for more than two decades. In 2004, together with the Al-Meftaha artist, Gharem organized group exhibition Shattah, which challenged existing artistic practice in Saudi Arabia. Since this breakthrough, he has exhibited in numerous shows in the Gulf, Europe and the USA.
The exhibition Shattah challenged existing artistic practice in Saudi Arabia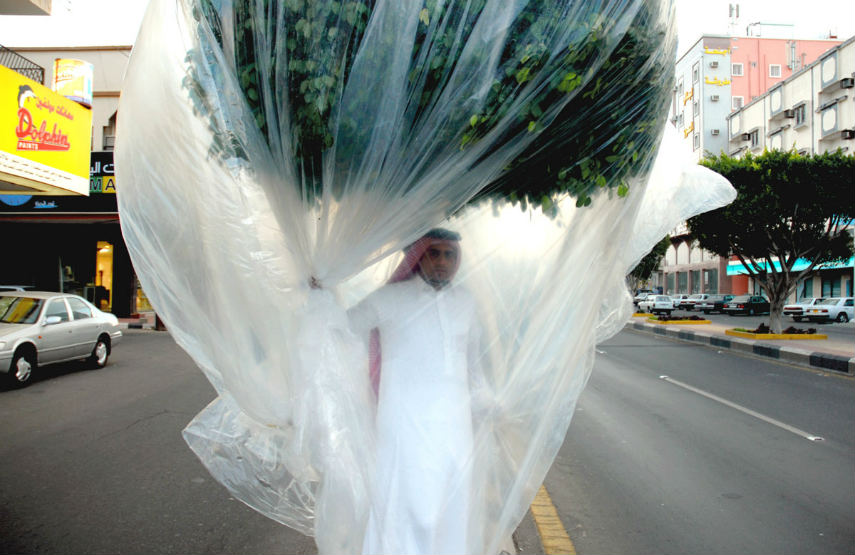 Living in a City Without Art Spaces
Living in the city without museums and gallery spaces, he decided to come out with his idea straight to the street and become a living installation. His first performance, Flora and Fauna, happened in 2007 when he decided to draw the attention to the invasive kind of a tree that his government imported from Australia. He wrapped himself in plastic sheeting along with the tree, fulfilling his goal by engaging the local society in resolving the community problems. One more interesting theme that has emerged in his work is the oversized stamp, as a symbol of bureaucracy that controls every change in life. The stamps are a necessary part of the procedures that complicate and delay things and wasting the time.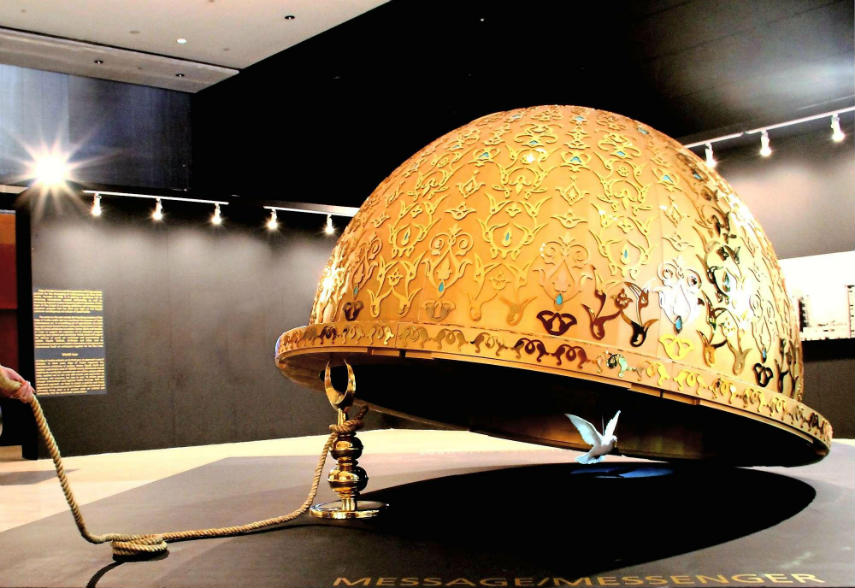 Breaking the Records
In 2011, Gharem's installation Message/Messenger that represents the Dome of the Rock in Jerusalem was sold for more than 800 000 American dollars, breaking the record price for contemporary Middle Eastern art. He used this money to help foundation of the nonprofit arts organization the Edge of Arabia that promotes art education and encourages Saudi artists. Although odd for a soldier to criticize the establishment whom he somehow belongs, his two careers complement each other making the unbreakable relationship.
Abdulnasser Gharem lives and works in Riyadh, Saudi Arabia
Featured image: Abdulnasser Gharem - Artist beside his artwork, Image copyright Alex Maguire