Abraham Walkowitz was a Russian-American Modernist painter, best-known for his series of watercolors depicting Isadora Duncan, a pioneer of modern dance. Apart for his drawings of Duncan, the artist is also known for his other watercolors depicting contemporary settings like city streets and beaches. Walkowitz managed to transpose the distinctive features of his Dance series – dynamic energy and movement – onto his other works.
Freedom of movement is shown in Isadora Duncan watercolors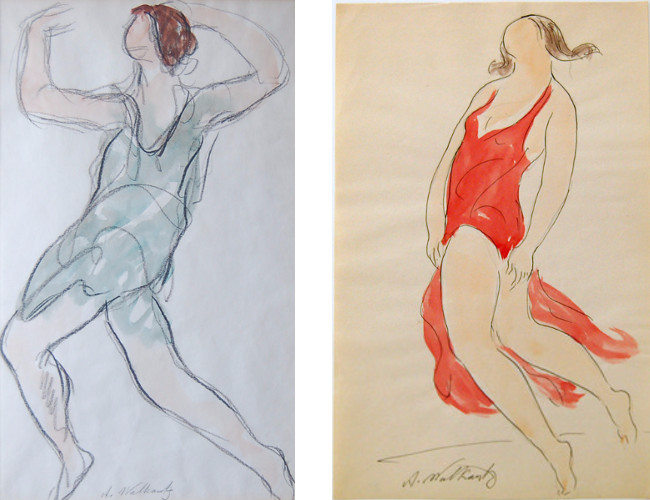 Born in 1878 in Siberia, Russia to Jewish parents, Walkowitz immigrated with his mother to the US in his early childhood. Raised in the States, Abraham studied at the National Academy of Design in New York City. He went on with his education, attending the Académie Julian in Paris. He stayed in Europe for a year, in 1906-1907.
During this period, Walkowitz met Isadora Duncan in Auguste Rodin's studio. Duncan, who was credited as the inventor of modern dance, captured Abraham's attention soon afterwards, when he saw her dance dressed in free-flowing costumes with her hair loose and her feet bare. The artist was captivated by her naturalism and her sense of rhythm.
This encounter marked the beginning of a relationship spanning the next three decades in which Walkowitz made a series of more than 5,000 drawings of the famous dancer. Duncan is credited with launching modern dance at the same time that visual artists on both sides of the Atlantic were seeking new directions.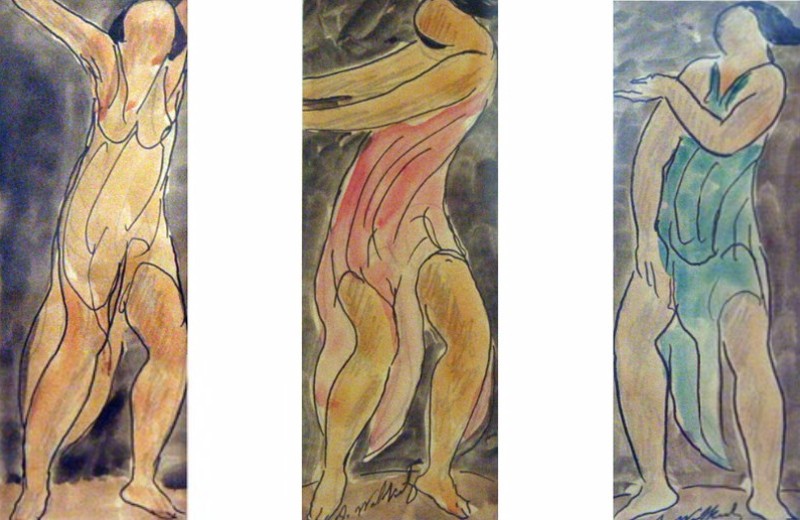 Upon his return to New York, Walkowitz became associated with other artist and joined photographer Alfred Stieglitz's avant-garde 291 Gallery. Originally named the Little Galleries of the Photo-Secession, the 291 Gallery was a place where the forerunners of modern art in America gathered.
Apart from Isadora Duncan watercolors, Walkowitz also painted everyday scenes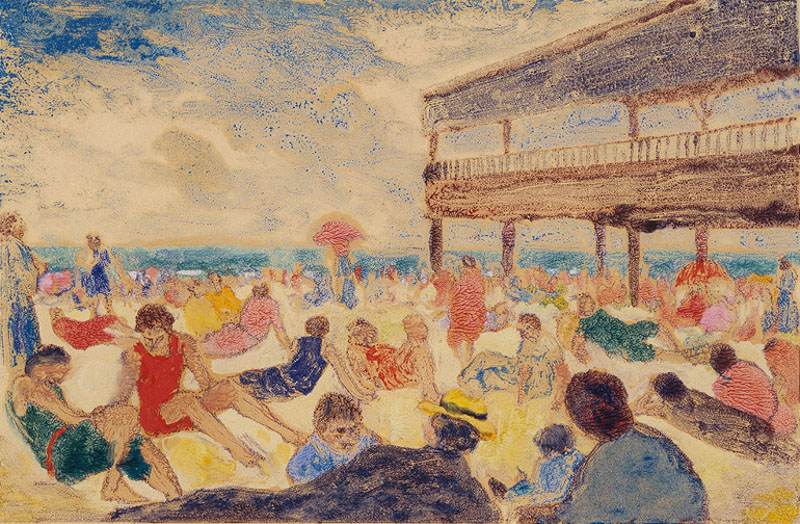 He was a part of the ground-breaking 1913 Armory Show, and his works have been exhibited at the Museum of Modern Art - MOMA in New York and many galleries, art venues and museums internationally.
His works are now represented by Puccio Fine Art.
Abraham Walkowitz died in New York in 1965, aged 86.
All images copyright © the artist