Ada Sadler is an American contemporary artist born in Cincinnati, Ohio in 1954. She is well known for her photorealistic paintings which represent everyday objects.
Ada Sadler - Chairs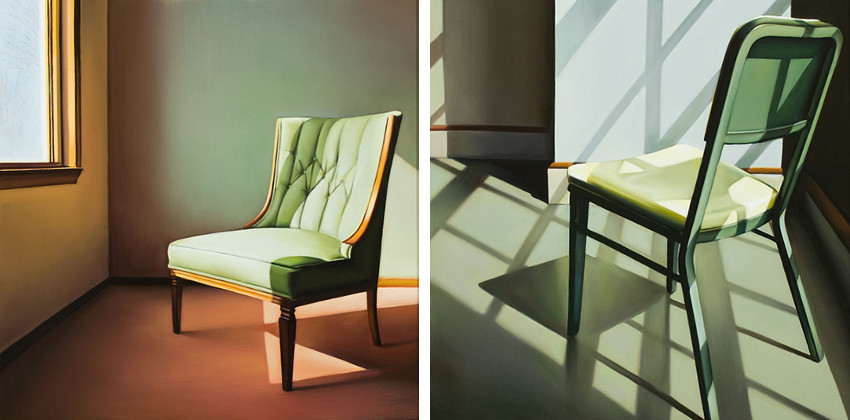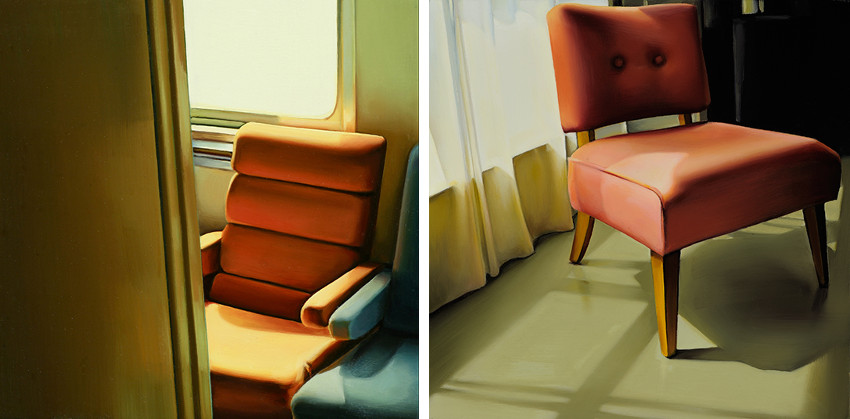 Ada Sadler studied Painting at Kansas City Art Institute, and received her BFA in Painting from University of Kansas, Kansas City, MO in 1976. Two themes are dominant in her work – chairs and bathtub toys. She always paints from her own photographs, but the process and the outcome can't be classified as purely photorealistic. Sadler is more interested in capturing certain atmosphere of the photographs, by playing with light and composition. That is the reason why the chairs have a sort of character of their own, even with the paintings are devoid of human presence.
Ada Sadler - Bathtubbie Collection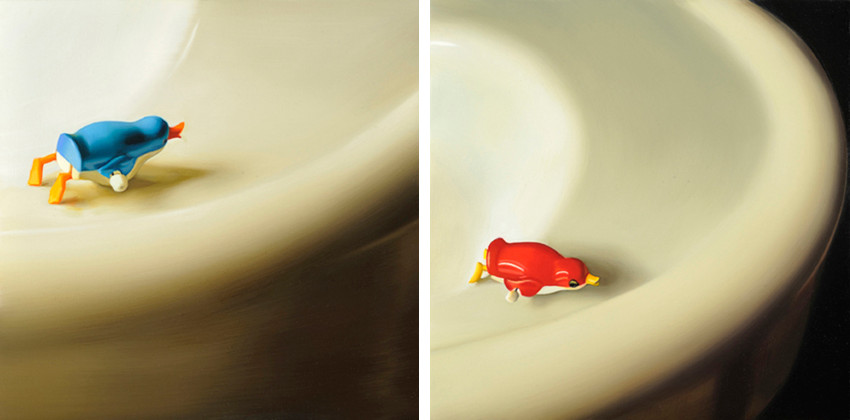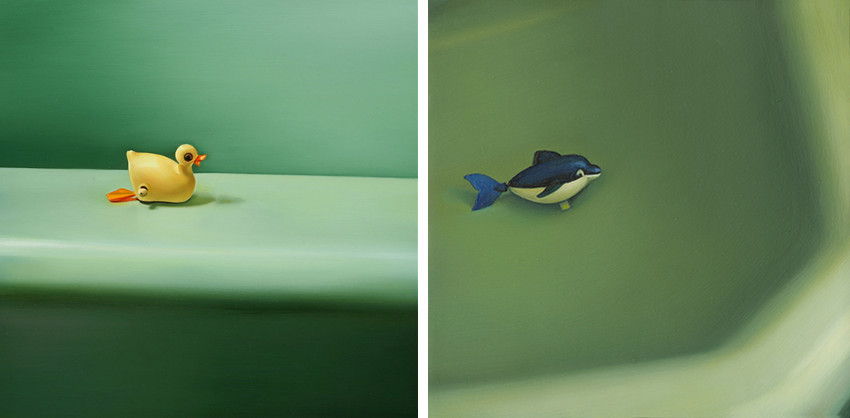 All of Sadler's work seems to be an exploration of personal losses she experienced. The emotions are expressed in paintings, sorted by themes. If the cups and saucers are in the painting, she is having a conversation with her mother; if the chairs are theme, she thinks of her deceased father; bathtubbies are conversation with the children she never had. A sad inspiration for the paintings, but the outcome is overwhelmingly positive for viewers, as they feel deeply connected with someone else, even if there are only objects painted on canvas. That is the magic of Sadler's art.
She is represented by Dolby Chadwick Gallery in San Francisco, USA.
Ada Sadler lives and works in San Francisco.
All images courtesy of the artist.