Adam Bricusse is a British artist, born in 1964 in London. He is best known for painting large butterfly wings and other animal oriented themes.
The artist grew up between England, France and the United States. Bricusse attended St. Martins School of Art in London, and The Ruskin School of Drawing and Fine Art at Merton College, in Oxford, where he earned his BFA and MA. Bricusse has been a full time artist ever since.
Cobb Pounding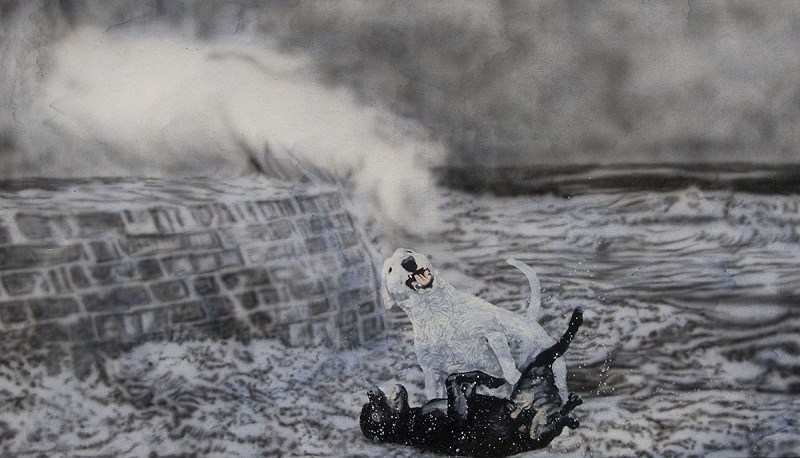 His artworks depict animals, samurais, pirates and gypsies, which are metaphors for his own feelings and instincts of men. The common themes of his works include the violence of nature and the reflection of opposites, such as life and death, sex and violence, experience and inexperience. The art of Adam Bricusse invites the viewers to take a better look and see what is beyond the cracked layers of paint. His famous butterfly series are now almost exclusively produced as commissioned work, in addition to snake scales and fish eyes.
Adam Bricusse has exhibited locally and internationally. His work is represented in numerous collections.
One On One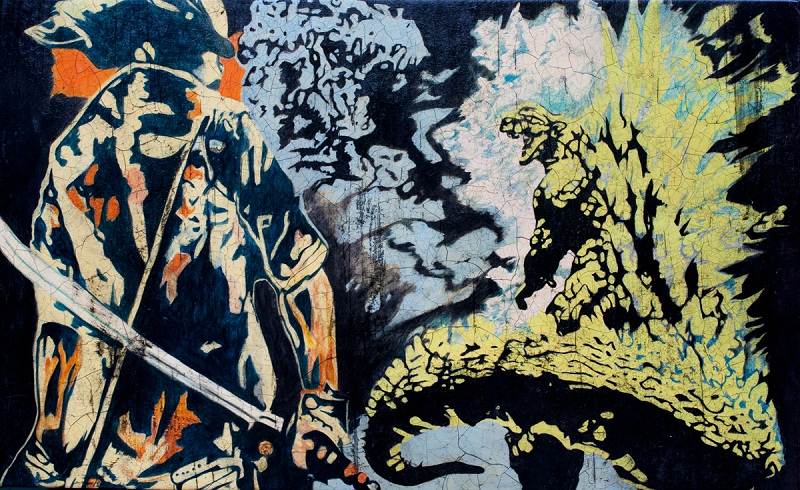 The artist is represented by The Cat Street Gallery in Hong Kong.
Adam Bricusse lives and works between England and France.
Images Copyright © The Cat Street Gallery and Adam Bricusse.