Adam Void sees the world above; the people with their minds stuck in "smart" phones, struggling for a distraction from a meaningless job and an ever-increasing tension. His art practice is both a reaction to these negative aspects of contemporary culture, as well as an attraction to an alternative.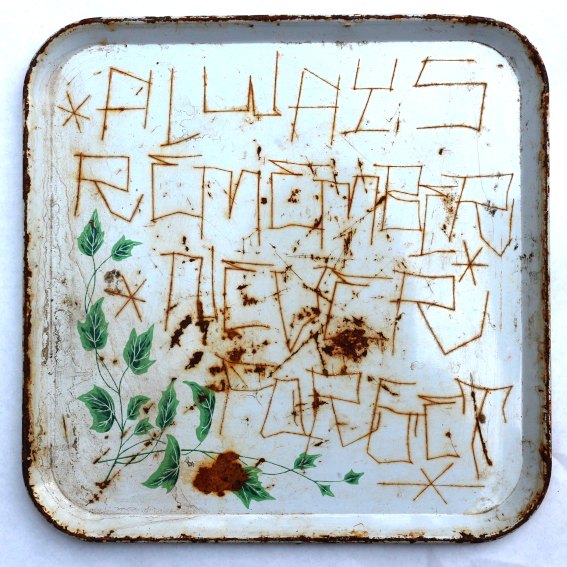 Developing his work inside a hand-built studio located deep in the mountains of Southern Appalachia, Adam Void's practice revolves around the analog experience, the ethics of punk / Do-It-Yourself culture, and the concept of the "outsider". The daily meditations of chopping firewood, lurking in train yards, and digging through piles of aged paper & kids drawings help center Void's thoughts, leaving space for his creations. His art output can vary across media including fanzines, cassette tapes, styrofoam printmaking, instant photography, bricolage constructions, and crude paintings on freight trains & underground tunnels.
Adam Void's work extends beyond the isolated experience, extending into alternative education, independent publishing, and writing/public speaking. Adam is the co-founder of the experimental summer school, School of the Alternative, located on the original campus of Black Mountain College. The school has helped establish an international community of emerging and established artists & thinkers brought together by a common desire to re-connect.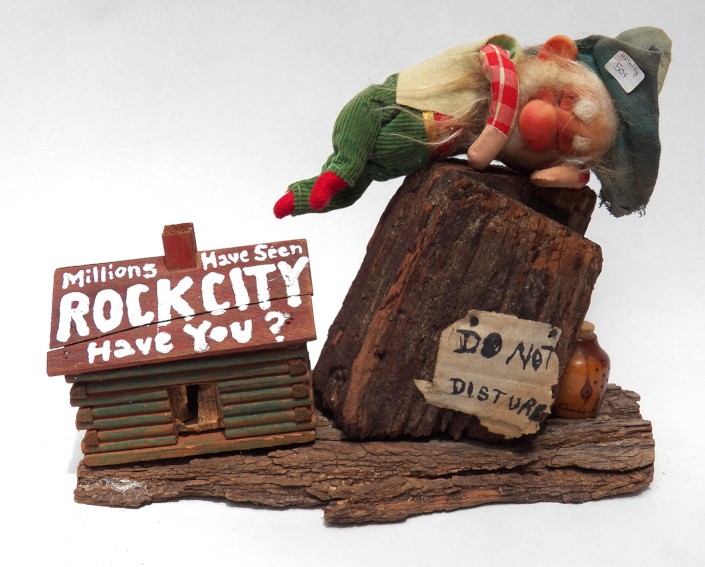 He is also the co-founder of the graffiti/outsider zine distro, Cut in the Fence, which promotes limited edition multiples from hard to find folks. Adam can be seen as "Amoeba", a lead character in the rural graffiti epic, magical-realist short film, Wastedland 2, from writer & director Andrew H. Shirley. The film has extensively toured North America's underground art and music venues along with full installations from the artists.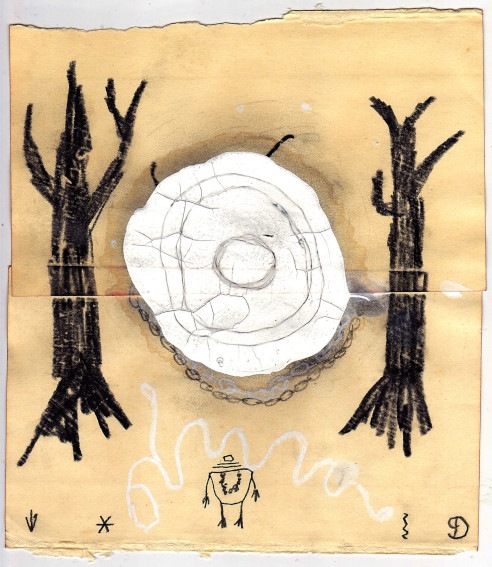 Ultimately, Adam Void is an original, following the ever-winding road that an artist must travel. His pursuit of genuine experience, self-expression, and a balanced life places him outside of the current and into a place that fosters a unique artist's voice.
Featured image: Adam Void – portrait. Photo credits Andrew H. Shirley
All images and text courtesy of the artist