Adib Fattal is an artist who dreams of one day having his own Art School, in which a combination of Primitive art with Middle Eastern art would be taught and practiced. With the intention to make the spectator feel better, to brighten his mood after looking at his paintings, Adib creates his colorful pieces. In a world full of sadness and sorrows he is happy if the world becomes a slightly better and more cheerful place with his artworks. Adib puts unique style over the content of an artist's work. After seeing his art, we are sure no one is left ambivalent. Since he was a child, Adib used art to manage his shyness and get away from the world, spending hours painting.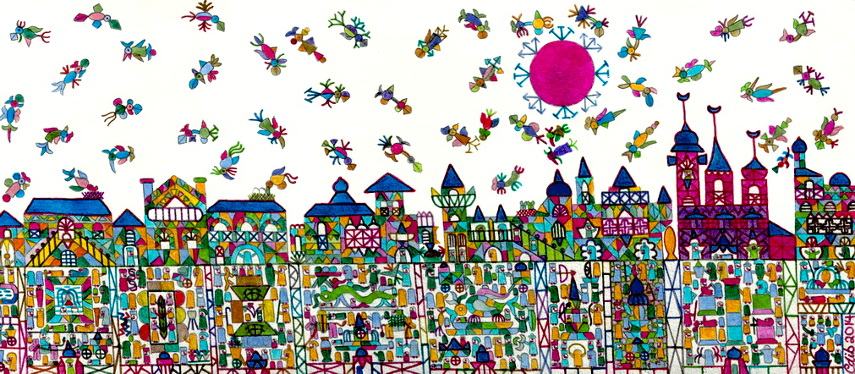 From Business Life to Abstract Art
Fattal was born in 1962 in Washington D.C. Son of a diplomat, he spent most of his time in Europe, the United States and the Middle East. The artist graduated with a B.B.A in International Marketing from the City University of New York. After working for a number of years in the field of business and banking, Adib realized this was not a good fit for him, so he decided to step out of this world, and devote to his original passion, which is graphic art. This breakthrough in lifestyle has led Adib to Lebanon, where he lives on a farm, at the foot of Mount Hermon, enjoying his time in the company of his dog, a cat and nearly a bevy of birds.
After years in business, Adib devoted himself to an artistic lifestyle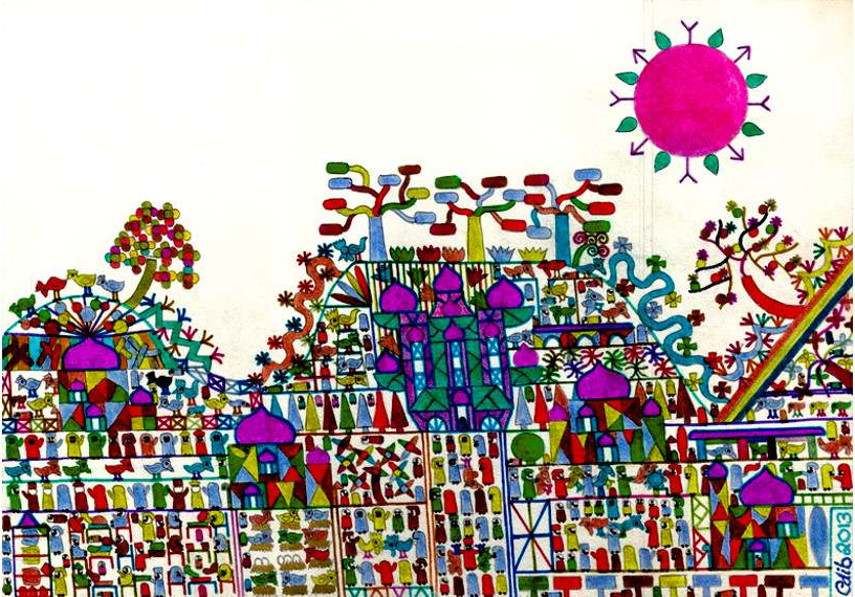 The Creation Process
In the beginning, Adib was creating art without knowing what style he belongs to. It was only when an owner of a gallery in Egypt had told him that he realized his original style resonates mostly to Naïve art. Though the artist himself would add it is Naïve Middle Eastern school of art i.e. his own school since there is nothing similar to his pieces. His pieces have some specifics of the Middle Eastern art, such as all the folk attributes, architecture, and people's outfits. The process begins with the artist devising the village or city he wants to paint. After he has painted the real site or landmark, it is made to look even better than the real one. Only after he has enriched the site with houses and buildings, people arrive.
Adib's art depicts specifics innate to his origins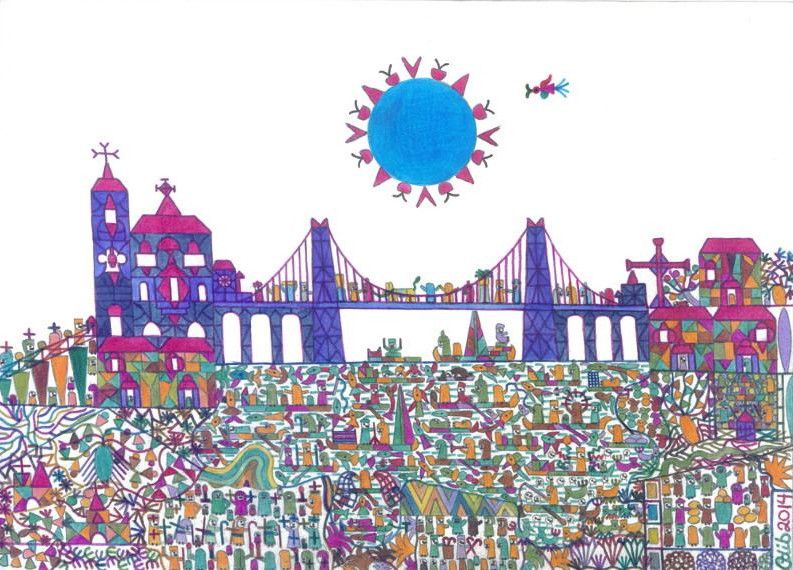 Middleeastern Art
The Middle East is the most inspiring theme for Adib, with its people, architecture, and climate. As Adib's wish is to put a smile on people's faces as they look at his paintings, he renders his motifs even more beautiful than they are in reality. Over the years, his style hasn't changed much, but it has become richer and more detailed than ever before. In these troubled war times, Adib conveys a bright, enticing, optimistic message about the world. He believes to be, and we must agree, an Ambassador to the Middle East. Fattal is indeed a messenger of a beautiful world with a rich culture built on ancient civilization. Adib's art has been exhibited throughout Europe, in the USA, Canada, and the Middle East.
The artist lives and works in Lebanon.
Featured image: Adib Fattal - portrait
All images courtesy of the artist