Regarded as the first well-known Art Brut artist, Adolf Wölfli was born in 1864 in Bern and died in 1930 at the age of 66 in his cell at Waldau Mental Asylum (now the Psychiatric University Clinic) near his native town. Although he was institutionalized for schizophrenia at age 31, Wölfli achieved a prodigious output comprised of forty-five large volumes with over 25,000 pages filled with texts, drawings, collages and musical compositions.

Childhood and Asylum
Adolf Wölfli, born on February 29, 1864, to a poor family living in Bowil, a small town near Bern, was the youngest of seven children. His father walked out when he was just five-years-old so the poverty-stricken family was soon taken into care by the authorities. He was orphaned before his tenth birthday and forced into service on a farm, where he was badly treated in every way. In 1890, Adolf's repeated attempts to molest young girls landed him first in prison and, in 1895, in the asylum, where he was diagnosed as schizophrenic. Though violent at first, by 1899 he calmed down and although, without interest in art before, he began to draw.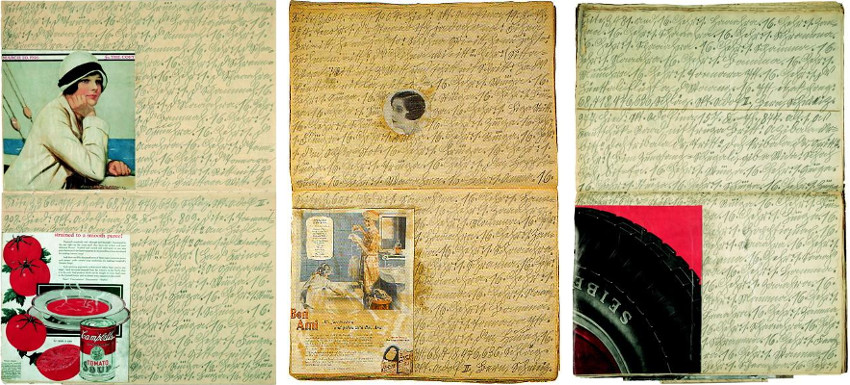 Art Brut by Adolf Wölfli
Wölfli started drawing in 1899, but the earliest preserved drawings date to 1904 and were done in heavy black pencil. Dr. Walter Morgenthaler, a young psychologist who arrived at Waldau in 1907, discovered Wölfli's early pencil drawings and wrote about them in his famous book A Psychiatric Patient as Artist (Ein Geisteskranker als Künstler), published in 1921 and brought Wölfli to the attention of the art scene.
In 1908, Wölfli began work on his epic autobiographical project of 25,000 pages of drawings, collages and illustrations, filling 45 bound volumes of intermingled reality and fiction. His utopia started with From the Cradle to the Grave (1908-1912) in which Wölfli turned his dramatic and miserable childhood into a magnificent travelog. The book of works was followed by Geographic and Algebraic Books (1912-1916), Books with Songs and Dances (1917-1922), Album Books with Dances and Marches (1924-1928). The last part Funeral March, was ended with his death in 1930. These five handmade books are now in the Wolfli Foundation in Switzerland. The oeuvre by Adolf Wölfli was greatly championed by the French artist Jean Dubuffet who was first to use the term Art Brut, referring to a variety of art forms that originated outside the boundaries of the institutionalized culture and established art scene. Adolf Wölfli's outsider art (an English synonym for art brut) has inspired many composers and was featured in many books.
Wölfli's prodigious output is comprised of forty-five large volumes with over 25,000 pages filled
with texts, drawings, collages and musical compositions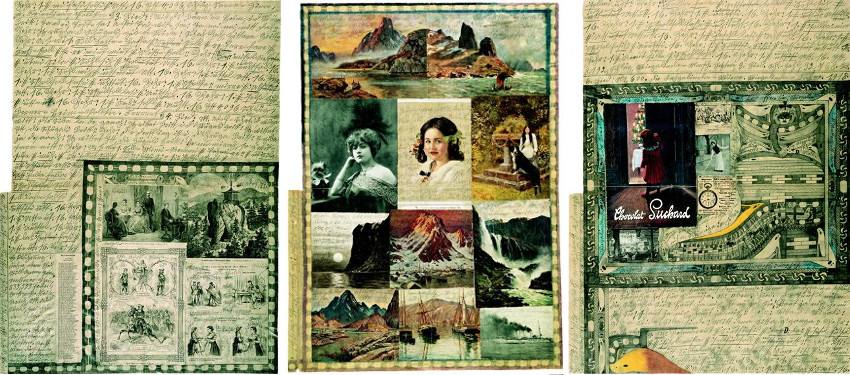 Wölfli's Exhibitions
The works by one of the first artists to be associated with the Art Brut or 'raw outsider artist' label have been included in numerous one-man and group exhibitions in galleries and museums throughout the world. His solo shows were on display in Kunstmuseum Bern; American Folk Art Museum, New York; Museum of Fine Arts, Bern; Museum Schloss Moyland, Bedburg-Hau; Lille Métropole Museum of Modern, Contemporary and Outsider Art, Villeneuve-d'Ascq, France; Galerie Jürg Stuker, Bern, to name a few. His work was included in group shows in such places as Stand Galerie Peter Kilchmann, Basel; Irish Museum of Modern Art, Dublin; Museum of Fine Arts, Bern; Kunstforum Austria, Vienna; The Museum of Kyoto, Kyoto, and others.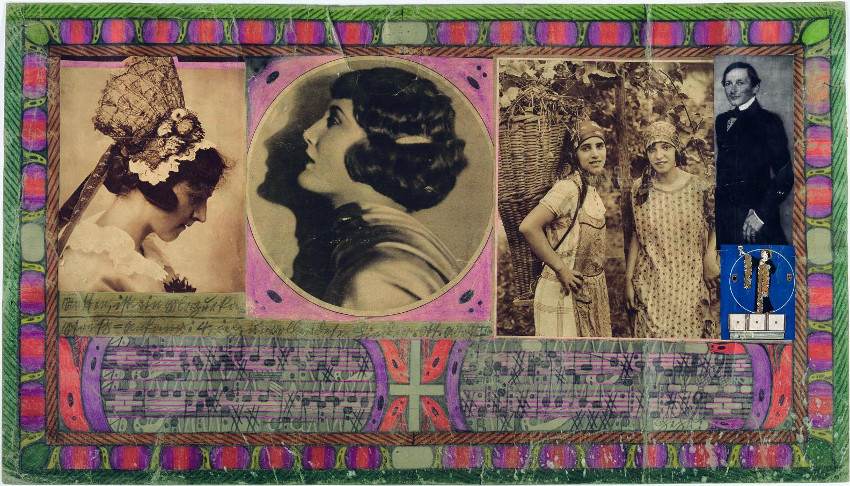 Influence on Modern Art
Despite being institutionalized for schizophrenia at age thirty-one, Wölfli achieved artistic greatness in his cell at Waldau Mental Asylum where he spent 35 years. Working primarily in pencil on newsprint, the Swiss artist produced a compound, spectacularly detailed medley of highly imaginative prose texts interwoven with poems, color illustrations, and collages that have had a deep influence on modern art. He has influenced generations of artists who have looked not only to his work but also to the example of his singular dedication to his artwork.
Adolf Wölfli Estate is represented by Stephen Romano gallery located in Brooklyn, NY.
All images copyright © Adolf Wolfli Foundation