With his personal circumstances moving in constant flux, Ai Weiwei, a Chinese artist, remains a cultural magnet. And nothing less than a worldwide phenomenon. A figure of Warholian celebrity (as labeled by New York Times), he is renowned for his political activism and social media activity almost as much as for his social interventions, approach to the readymade, and knowledge of Chinese traditional crafts. His oeuvre isn't easily categorized, as he is an extremely creative and diverse individual, expressing his feelings and thoughts through sculptures, videos, installations, and performances. However, his fame extends throughout and beyond the art world. A master at communicating powerful ideas in astonishingly few words, Ai Weiwei is known for his innovative use of social media to disseminate his views. With works that touch on topics such as imprisonment, borders, and disaster, the artist has often found himself in conflict with the Chinese authorities. Today, he's an artist of global stature, whose strong social conscience has galvanized a generation of Chinese artists, but also numerous others throughout the globe.
A Victim From an Early Age
Ai Weiwei was born in Beijing. His father was the Chinese poet Ai Qing, who was denounced during the Anti-Rightist Movement due to his poetry. In 1958, the family was sent to a labor camp in Beidahuang, Heilongjiang, when the artist was just one-year-old. They were subsequently exiled to Shihezi, Xinjiang in 1961, where they lived for 16 years. Upon Mao Zedong's death and the end of the Cultural Revolution, the family returned to Beijing in 1976. Ai Weiwei began his training at Beijing Film Academy. In 1978, he was one of the founders of the early avant-garde art group the "Stars", together with Ma Desheng, Wang Keping, Huang Rui, Li Shuang, Zhong Acheng and Qu Leilei. The group disbanded in 1983, yet Ai participated in regular Stars group shows, The Stars: Ten Years, 1989 (Hanart Gallery, Hong Kong and Taipei), and a retrospective exhibition in Beijing in 2007: Origin Point (Today Art Museum, Beijing). He spent the years between 1983 and 1993 in New York. A decade spent in the USA, a country that promised Chinese artists freedom from the repressions they faced in their homeland, helped in shaping his style and set the stage for his future career as an artist. He lived in a tiny apartment in New York's East Village and was an active member of the neighborhood's arts scene.[1] There he continued his education at the Parsons School of Design and was instrumental in the founding of the Overseas Chinese Artists Foundation as well as laying the groundwork for experimental artists in the East Village where he published three books about the future generation of artists. The artist finds inspiration not only in the contemporaneity but his own personal memories as well.
Some artworks are very personal and inspired by the artist's own past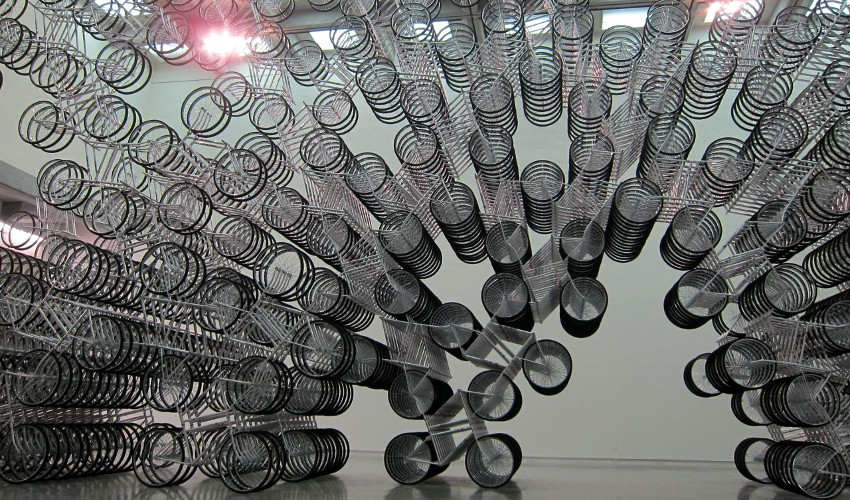 Clashing with Chinese Authorities
In 2006, even though he could barely type, Ai Weiwei started blogging. For more than three years, he turned out a steady stream of scathing social commentary, criticism of government policy, thoughts on art and architecture, and autographical writings.[2] He wrote about the Sichuan earthquake (and posted a list of the schoolchildren who died because of the government's "tofu-dregs engineering"), reminisced about Andy Warhol and the East Village art scene, described the irony of being investigated for "fraud" by the Ministry of Public Security, made a modest proposal for tax collection. Weiwei's engagement over Sichuan province earthquake included assembling a team, going on the spot, information and filming the area – a direct response to government's intransparency regarding this natural disaster, and its resistance to publicly announce the names of students that died during the earthquake, with the poor construction of students' campuses being one of the main reasons for their deaths. The artist and his team gathered more than 5,000 names before Chinese authorities shut down his blog on June 1, 2009. Later that year, he was beaten by the police, when he tried to testify for one member of his investigating team. After this beating, Ai Weiwei was experiencing frequent headaches and complained of his sudden inability to concentrate. He went to Germany, where he was diagnosed with internal bleeding, and where he had an emergent brain surgery.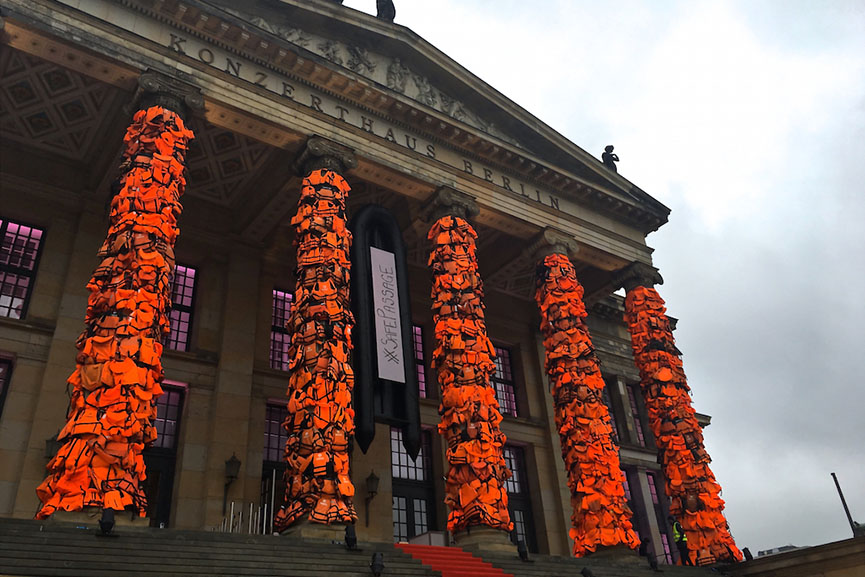 The Story of Ai Weiwei's Passport
The artist was arrested by the Chinese authorities while catching a plane from Beijing to Hong Kong back in April 2011. He was held in prison for almost three months – at first, it was stated by a Chinese state media that Ai Weiwei was arrested due to the incomplete departure procedures, and only later it was announced that Ai Weiwei was imprisoned during the investigation for "alleged economic crimes". After 81 days in prison, Ai Weiwei was released, but the Chinese authorities have kept his passport and he was unable to leave the country. The answer to the question 'why he was arrested in the first place' probably originates in the long history of the artist's criticism pointed toward the government, and yet, the authorities accused him of tax fraud. They stated that his company – the Beijing Fake Cultural Development Ltd. – had allegedly evaded $1.85 million worth of taxes and intentionally destroyed accounting documents. But, according to information that came from Ai Weiwei's family, the Beijing Fake Cultural Development Ltd. is officially registered in his wife's name, and Ai Weiwei is not the legal representative of this design company, nor is he the CEO. During the time he was unable to leave the country, Weiwei began one of his best-known performances. More precisely, With Flowers, part-performance and part-protest began on November 30, 2013, more than two years since the start of his confinement. The artist placed a fresh bouquet of flowers in the basket of a bicycle in front of his studio in Beijing and action of endured for about 600 days. In July of 2015, Ai Weiwei finally got his passport back, after four years during which he missed more than 200 exhibitions featuring his work and numerous other events.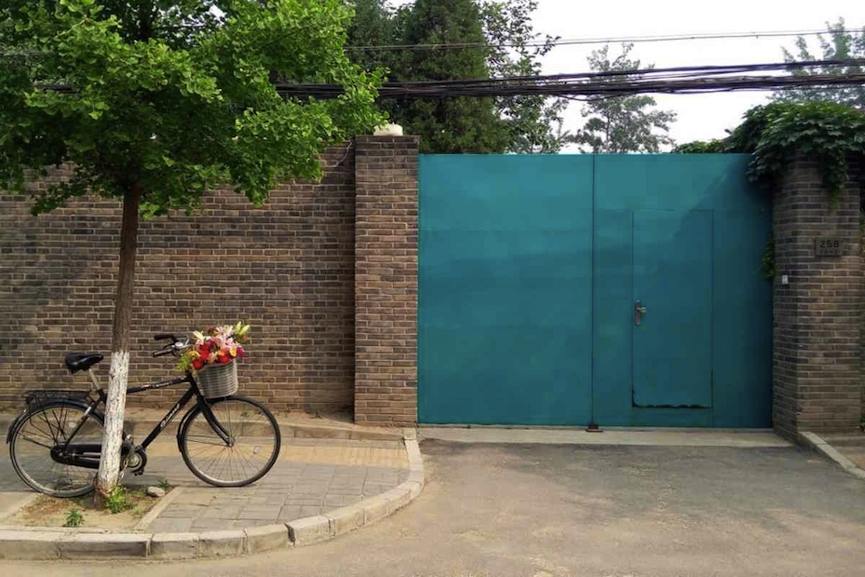 Ai Weiwei and the Refuge Crisis
Without going into the politics behind Syrian conflict (which has lasted for almost six years now), we can only shake our heads in disbelief as we see just how many people's lives have been lost and how many destroyed. Countless faceless and nameless men, women, and children, barely escaping from becoming a collateral damage in the war, tried finding a safe place in Europe. Ai Weiwei has recognized the gravity of the situation and has been involved in the European refugee crisis for many months now. He is constantly criticizing the European and the global response to the crisis. As he recently told The Guardian: "These people have nothing to do with Europe; they are like people from outer space, but they have to come. They have been pushed out and they are being totally neglected by Europe. They are sleeping in the mud and rain and it is only volunteers giving them food or clothes."[3] The artist has described the EU-Turkey deal as illegal and immoral, shameful, underlining the fact it's not a solution, but a source for further problems (EU-Turkey agreement allow the Greek and EU FRONTEX border teams to stop the influx of refugees into Greece, forcing them back to Turkey, while the European countries would accept refugees from Turkey based on quota system agreed among the EU member states. Turkey received billions of Euros as aid). He visited refugee camp Idomeni in Northern Greece, where thousands of people are trapped after the so-called Balkan Route was closed. Ai pulled his works out of Denmark when the Danish parliament passed the law allowing the authorities to confiscate valuables and cash from migrants in order to cover the cost of their care. He set up a studio on the Greek island of Lesvos (also known as Lesbos), stating: "This is a very historical moment from any perspective. As an artist I want to be more involved, I want to create artworks in relation to the crisis and also create some kind of consciousness about the situation."
In September of 2015, body of a 3-year old Syrian boy refugee, Alan Kurdi, surfaced on a beach near the Turkish town of Bodrum. The heartbreaking photograph captured this haunting moment of the lifeless infant who drowned and was left there on the beach, lying face down in the sand. An image, as powerful and impactful such as this one, became a symbol of the refugees' plight and struggle they have to overcome in order to escape the horrors of their own homeland and reach a new and hopefully better world. Ai Weiwei posed on the Mediterranean beach as the Syrian boy, lying face down on the beach, in an attempt to remind the world of the plight of the people making their way to Europe. Many have praised Ai's humanitarian activism in Cycladic islands and in mainland Greece. From the artist's statement, we can conclude that he is really involved in migrant crisis as a humanitarian, not only as an artist. As he said: "People are being selfish, very greedy, short-sighted and ridiculous. This is not a regional problem; it is a human problem. The bad guys are everywhere, but also the good guys are. We have to trust in humanity but not trust in politicians."[4] However, there are some voices criticizing his art engagement in relation to the refugee crisis, accusing him of using the situation (especially the posing as a drowned boy) for strengthening his celebrity status. On the other hand, many critics are saying that his activism damages his art. Those who are critically oriented towards Ai's activism are also critical about the artist's idea to make a feature length documentary which he plans for cinema release (a film about the refugees). But, that is how protest art functions. Someone might dislike it, but nobody can deny the enormous potential art and celebrity artists have to raise awareness about injustice, humanitarian crisis, wars, and other violent events.
The artist raises his voice against injustice, oppresion and war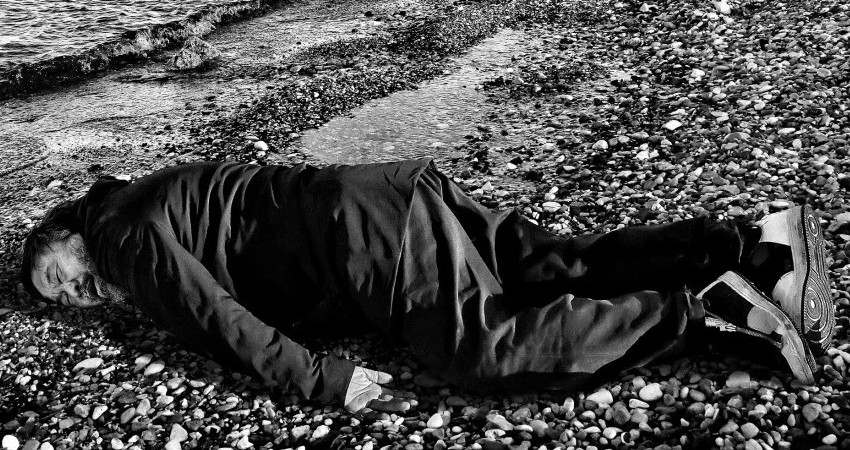 Sculptures – a Mix of Tradition and Modern Art
With an active role in the refugee crisis and other socially responsible activities, it is almost easy to forget Ai Weiwei's more traditional form of art expression. We're speaking, of course, about his sculptures. His work is highly influenced by Chinese tradition, political and social issues, relations between past and present, and so on. But, probably the most important feature of his art is his attempt to spread social messages through the beautiful artworks he creates. When it comes to sculpture, he is probably one of the most innovative artists in the world, pushing the boundaries of today's sculpture practice. In Coca-Cola Vase, he has displayed a conflict between the progression of the modern and the preservation of traditional - what else could be said about the sculpture where we see a Twentieth Century logo festooned upon a two-thousand-year-old vase? The emblem of American capitalism is emblazoned on an ancient Chinese artifact, a unique hand-crafted object adorned with the ornament of mass-production. Deeply conceptualized, this artwork poses many questions: the relationship between consumerism and traditional way of life, between American capitalism and Chinese "one state-two models" system, new and old. In Grapes, the sculptor wove together 32 Qing Dynasty (1644–1911) stools in a semi-spherical bowl. He has asserted that these three-legged stools are a fundamental expression of the aesthetic of rural China; they can be found in every countryside home, often passed down through the generations. By giving stools a completely unique form, Ai Weiwei points to the potency and rapidity of the social, economic, political, and artistic changes facing China in the 21st century. In the Gold version of Circle of Animals / Zodiac Heads, the artist has reinterpreted the twelve gold animal heads representing the traditional Chinese zodiac that once adorned the famed fountain-clock of the Yuanming Yuan, an imperial retreat in Beijing.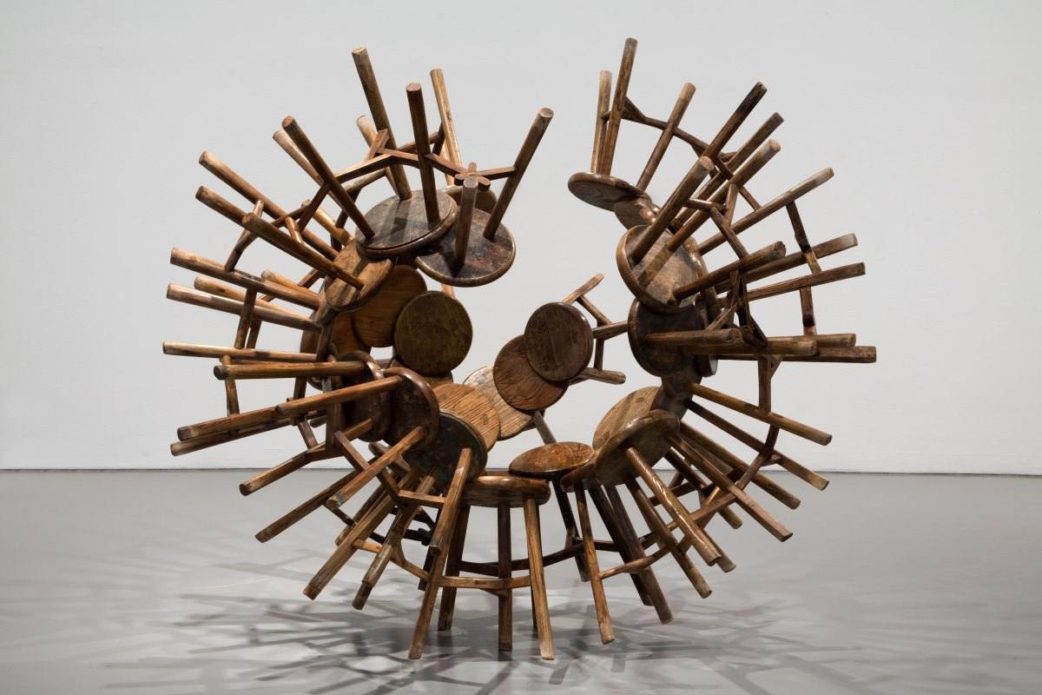 Speak Up!
The need for honesty has never been bigger than today. The world is absurd, stupid and cruel, and people who dare speak against it are often silenced. It takes a certain level of courage and spite to resist those who oppress the weaker. Ai Weiwei is a shining example and his never-ending pursuit of honesty and fairness has been recognized by many. In the world whose negativity seems endless, where our hearts are broken just by watching the news and seeing images around the globe, the hope is a necessity. A hope that some things may get better. The artist provides a glimpse of that hope! Famed for his tongue in cheek criticisms, his satires of traditional culture and his strong sense of social responsibility, Ai Weiwei is always ready to raise his voice against injustice, oppression, war and everything that hurts those unable to defend themselves. And he is not going to stop, as long as he feels he's making a difference, as long the world needs someone to stand up and speak up. Because of all above-mentioned, Ai Weiwei is our Artist of the Year 2016!
He is represented by Verso Contemporary Art and Kunzt Gallery.
Ai Weiwei lives and works in Beijing and Berlin.
References:
Weiwei A., Ai Weiwei: New York 1983-1993, Distanz, Berlin [2011]
Weiwei A., Ai Weiwei's Blog: Writings, Interviews, and Digital Rants, 2006-2009, The MIT Press, Cambridge [2011]
Brown M., Ai Weiwei says EU's refugee deal with Turkey is immoral, The Guardian [December 28, 2016]
Ibidem
Featured image: portrait of the artist, photo credits Gao Yuan