Alasdair Thomson is a talented sculptor born in Aburdine, Scotland. He is known for his marble sculptures which represent garments, usually white dresses. The artist is experienced in carving large sculptures locally and internationally.
He is probably best known for The Identity Collection, a series of 12 Carrara marble sculptures based on garments donated to the artist. Each piece of clothing is different and named after the friend who gave it to Alasdair. Beautiful dresses on hangers capture the identity of the person who contributed the item, and puzzle the viewers who are tricked into believing that sculptures are real garments.
The Identity Collection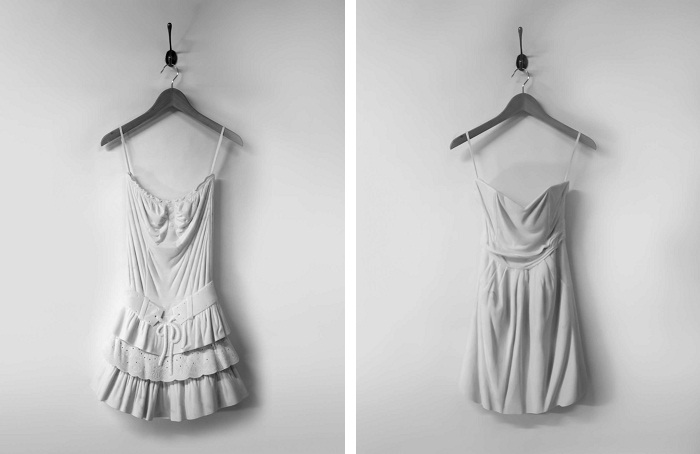 Thomson moved to Edinburgh when he enrolled at the University of Edinburgh, where he studied classical and Renaissance art. Thomson is not interested in contemporary art. As he claims – he likes the old. He lives in an old building and likes restoring old furniture.
After receiving his degree in Art History in 2004, Alasdair got the first opportunity to work on a sculpture in 2006, as an apprentice for American sculptor Mark Mennin in Connecticut, United States. Thomson worked with Mennin on and off for two years. In 2009, he started his studies in Italy, in order to learn the rules of proportions. He went to Senese Scuola Edile, and received training in the studios of Mauro Beretini in Siena. He earned his diploma in sculpture in 2010.
When he returned to Scotland, Thomson worked as a stone restorer and participated in important projects, including the restoraton of historic buildings, such as St Giles Cathedral and St Mary's Cathedral.
Alasdair Thomson is the recipient of People's Choice Award at Royal Scottish Academy Open Exhibition in Edinburgh in 2013. In 2014, he was also the artist in residence at the Carving Studio and Sculpture Center in West Rutland, Vermont, United States.
Fabricae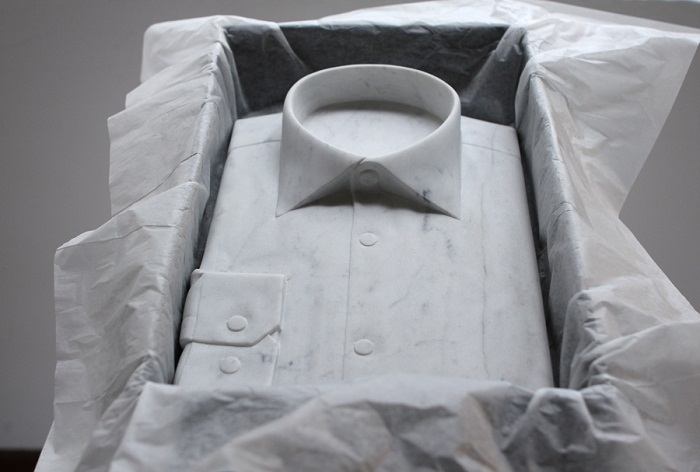 The artist has exhibited his works throughout the United Kingdom and abroad, in the United States and Hong Kong.
Alasdair Thomson lives and works in Edinburgh, United Kingdom.
Featured image: Alasdair Thomson, by © Kenneth Gray
Other images copyright © the artist