Childhood can shape your future. Though not fully understood at such a young age, everything you see gets absorbed, stored within. Some of those memories last a lifetime, providing inspiration to create. Having grown up in a time of intense political change, Aleksander Velišček is a Slovenian contemporary artist, whose focal points are politics, history, and power, both the economic but also the power of imagery. His first-hand experiences with the dissolution of Yugoslavia, the emerging of Slovenia, and the strong ideological, economic and sociologic transformations that followed these events left a powerful impression on the artist, shaping his artistic career some twenty years later. In his work, Velišček focuses on the human figure, the physicality of the body, its gestures and proportions.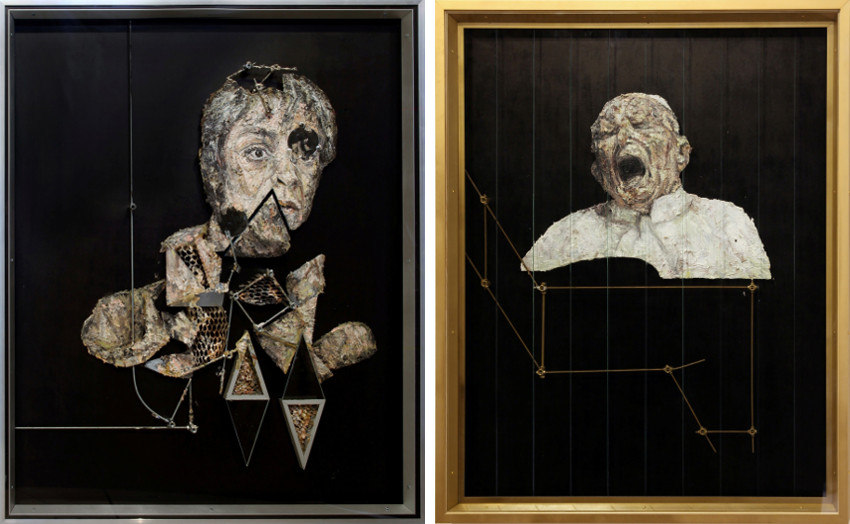 The Art of Transforming Canvases into Sculptures
By using images from the mass media, the artist reflects today's state of media overexposure that characterizes the contemporary society, approaching the sociological analysis of the Slovenian philosopher and sociologist Slavoj Žižek. Through a very complex and extremely accurate process, Velišček achieves stratification of color, almost transforming his paintings into sculptures. A strong link of a philosophical aesthetics thread can be traced back to the 18th century, developed for the first time in England by Edmund Burke, who examined the concepts of beauty and sublime. And right there in the sublime, hides a terror, so reminiscent of Lucian Freud and Francis Bacon. This sublime is never an abstract concept, but rather something that directly concerns the social, political and material world. Some of the people depicted are Alain Badiou, Garry Kasparov, Mario Monicelli, and among the most recent pieces are portraits of Julian Assange, Vladimir Putin, Bradley Manning, Noam Chomsky, Stanley Kubrick and many more.
He had his first solo show in 2015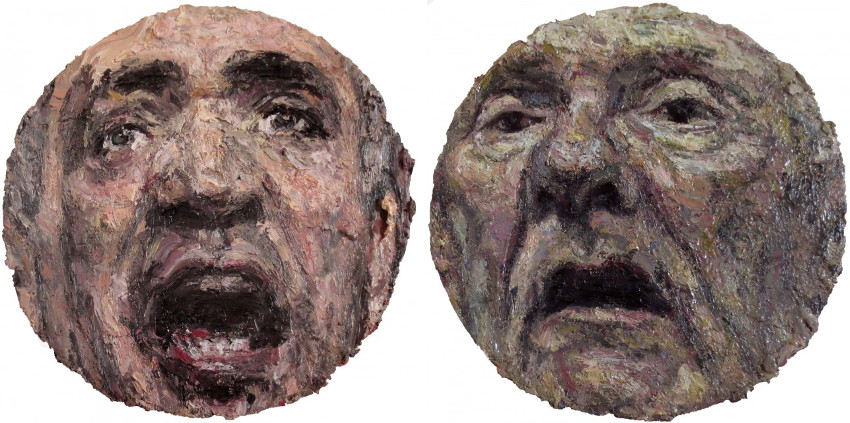 Aleksander Velišček and His Gullivers
He studied at the Venice Academy of Fine Arts, where he graduated in 2010. In 2011, Velišček won Premio Mariuccia Paracchi Testori, Associazione Casa Testori, Novate, and in 2014, thanks to his amazing skills of portraying human face, he was chosen to participate in the exhibition Shit and Die. One year later, he had his first solo show – Gullivers. In Nadsat language the gulliver means head. Following this concept, Velišček presented a selection of seven works depicting various personalities from the contemporary scene. The viewers did not perceive the paintings as traditional portraits, nor are they able to see the aura that surrounds the fame of these characters. Instead, all of the pieces are a direct result of a detailed biographical research performed on each subject, continuing the long-lasting relationship between Velišček's artistic language and the socio-political circumstances.
He is represented by A plus A gallery.
Aleksander Velišček lives and works between Nova Gorica and Venice.
Featured image: Aleksander Velišček - portrait, photo courtesy of the artist
All images courtesy of A plus A gallery