There is so much that one can be today, so why limit yourself to just one occupation? Change jobs, explore, test your abilities, in a way Alex Beck is testing his. This young American illustrator/painter is quite versatile, as he works in gouache, oil, and acrylic, but he has, similar to many artists of this modern age, successfully adapted to digital painting and the new technology that advances with each passing day. He approaches art with the idea of capturing his own life in pictures, and he's been doing magnificently so far.
He works in acrylic, oil and gouache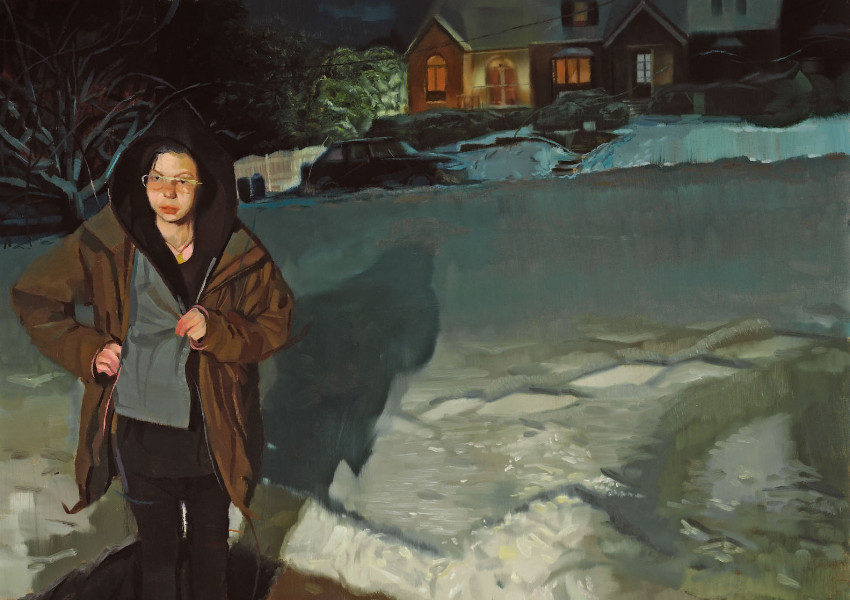 Captured Memories
Obtaining an old photo album during his early school years turned out to be much more significant than Beck could have imagined. After several years, when he returned to the album, the pictures aged perfectly and had light stains. The whole concept of the album was that it served as a diary, a photo diary to be precise, with written text between the photographs. This album, but also other photo-journals, but also the pictures from the artist's personal life, all of them serve as an inspiration for the majority of his pieces. Sometimes he starts working on a painting, fails to finish it, and then, later on, uses it to paint an entirely different piece, without removing what was painted previously, creating complex but at the same time interesting and beautiful paintings. In his work, the mundane is something he's gravitating towards, as there are many characters just laying on couches or are simply painted in comfortable settings. Figures that he paints have a passive body language and a level of stiffness and that is something that has characterized his work so far.
He's gravitating towards the mundane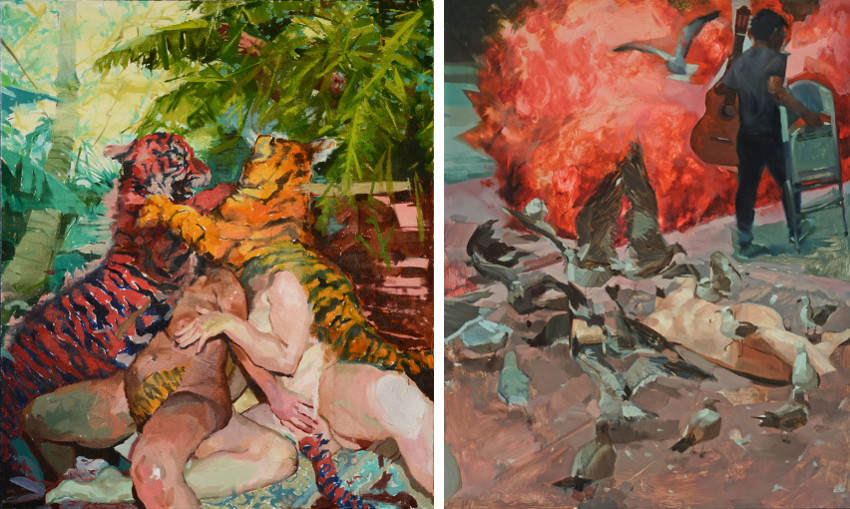 Sketchbooks and Photojournals
Both of his parents are artists, and the studio Beck now works in, he inherited from his father. From an early age, before he could even read or write, he would come to his father studio and try to copy his work. The amount of sketches and photo-journals his father had owned was staggering, and Beck was amazed of his father's ability to capture his own life. That marked this young artist's career. He studied at the Ringling College of Art and Design, where he graduated with honors in 2012. His skills were further honed at The Masters Class at Amherst, Massachusetts, The Art League of Alexandria, and the Illustration Academy in Kansas City. He currently teaches art at The Art League of Alexandria aka The Torpedo Factory, and at The Art Space in Falls Church.
The artist saw the concept of capturing the life through pictures in his father's work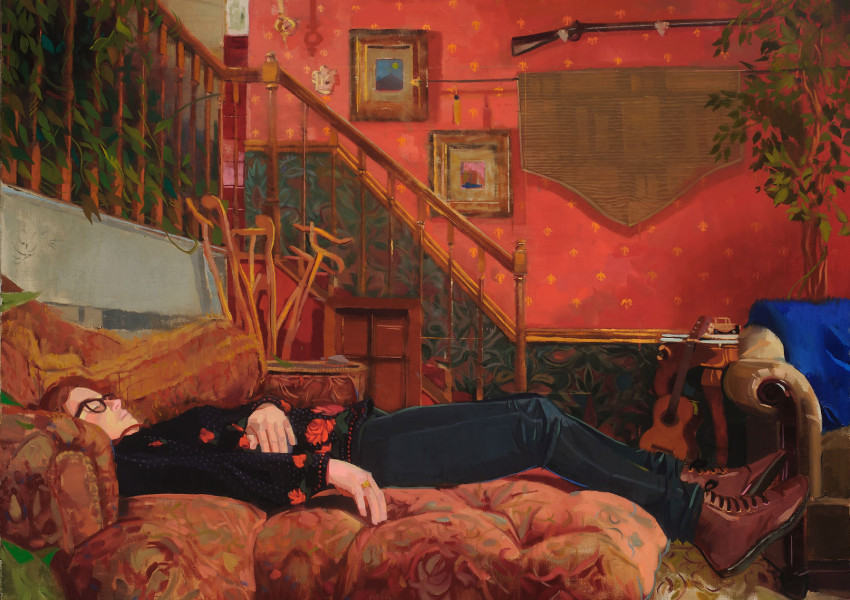 Every Painting Is a Living Thing
It is impossible to single out any individual piece created by Alex Beck and say that this is what he does. Every painting is different and expresses a full range of emotions. The goal of the artist is for his viewers to respond to his work as they were talking with another person and not watching an artwork. Nobody always feels the same way, and it's unfair to point out a single piece and generalize an impression of the artist's work as a whole. Every piece is a living thing to its creator with its own array of emotions and feelings.
He is represented by Abend Gallery in Denver, USA.
Alex Beck lives and works in Arlington, Virginia.
Featured image: portrait of the artist, photo credits Arlington Independent Media.
All images courtesy of Abend Gallery.