Alexander Mitchell is an Australian born curator, photographer, film maker and artist, currently living in France. He has spent the last decade promoting and developing a community of artists in Australia and Japan.
Backwoods Gallery Director
Alexander Mitchell is the founder and current director of Backwoods Gallery, Australia's leading urban contemporary art gallery. Since its establishment in August 2010, Backwoods Gallery has produced a number of internationally acclaimed exhibitions with a focus on urban contemporary art, street art and illustration. The gallery has supplied artwork to major public collections including the National Gallery of Victoria and the National Gallery of Australia.
Alexander sees his art and curatorial work as products of the same process:
"I naturally feel the need to organise things into groups, with new meaning - a kind of obsessive tendency. As a curator I sort artists and artwork, as an artist I sort symbols" - Alexander Mitchell
A Study of…
A Study of… is an ambitious project by Alexander Mitchell aiming to create an archive of works by renowned artists from around the world whose works intersect on the same subject-matter. The project was launched in 2012 with A Study of Hands.
In 2013, Backwoods Gallery presented the second installment, A Study of Eyes, an exhibition consisting of 45 pieces of original artwork based on the eye by some of the world's leading artists.
A Study of Hair was the third installment in what is to be a decade-long project.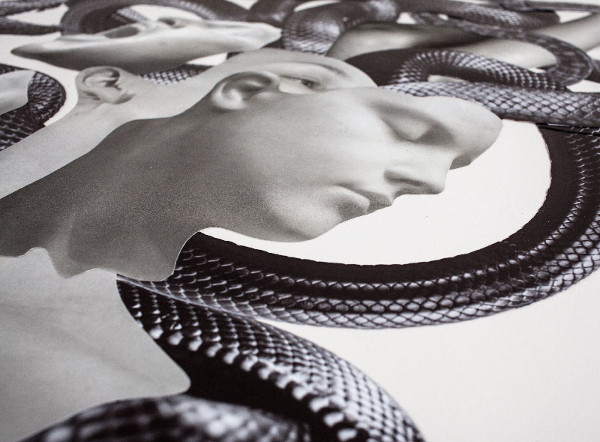 After three successful exhibitions A Study of Camouflage was the fourth show in row within this series. The basic idea for the exhibition was to explore the different ways in which the concept of camouflage can occur. The show was on view in May 2015, at Level 2, 5 Easey Street, a pop-up space next door to Backwoods Gallery in Melbourne.
For the show A Study of Camouflage Alexander Mitchell created astonishing monochromatic photo collage entitled Swipe Right to Change Your Life. The artwork tackles the topic of modern dating and the different identities that those who are looking for love reveal on social networks. The title of the work alludes to swiping right and left on Tinder, the popular mobile dating application.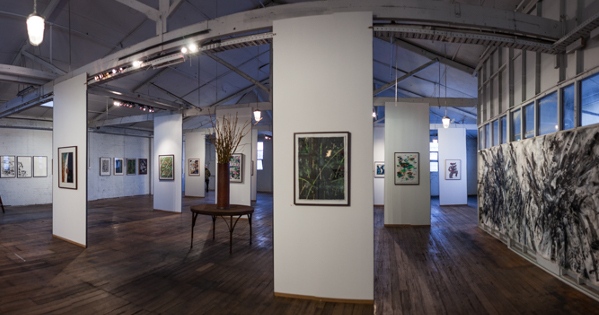 In its completed form, the A Study Of… project will document over 350 artworks from all corners of the globe. The curator's intent is to create an historical source with enough breadth to contextualize a generation of artists, many of whom work primarily outside the framework of established institutions.
Alexander Mitchell currently lives in France.