Alfredo Scaroina is a Dominican-born mixed media artist, noted for his geometrical abstractions, unique technique and his use of vibrant colors and strong lines. The artist incorporates and alters primitive motifs like geometric forms, numbers, letters and personal symbols of the subconscious, visually creating a universal language.
Scaroina's Abstractions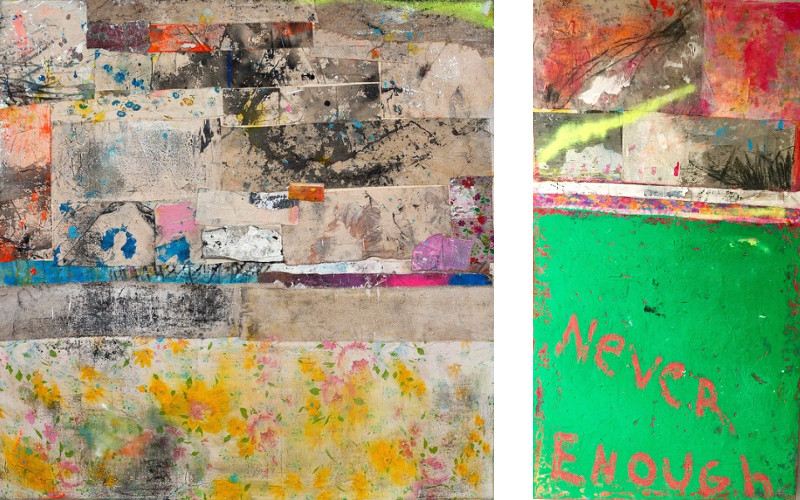 Born and raised in the Dominican Republic, the artist got his education from Escuela de Artes Plasticas (School of Fine Arts) and Academia de Bellas Artes. While studying, he was mentored by several established artists including Migdalia Chavez and Spanish artist Joaquin Castellote.
Composición, 2015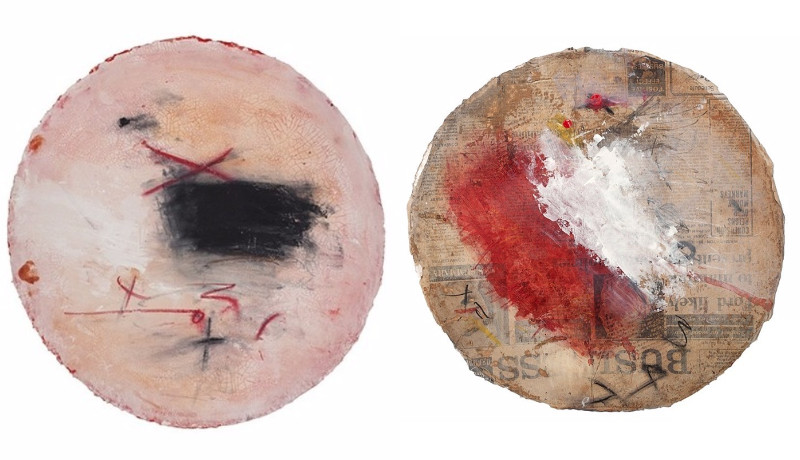 Driven by a strong passion for self-expression, modernism and abstraction, Scaroina manages to translate feelings to canvas. Working with multiple mediums and different found materials, Scaroina's work resembles Mark Rothko's color fields, mixed-media of Robert Rauschenberg, and scribbles and drawings of an American painter Cy Twombly.
Over the years, Scaroina has developed an innovative style which incorporates a wide range of different materials such as sand, metal flakes, paper fibers and clippings, with later-added geometric patterns and codes.
Alfredo Scaroina's Mixed Media Paintings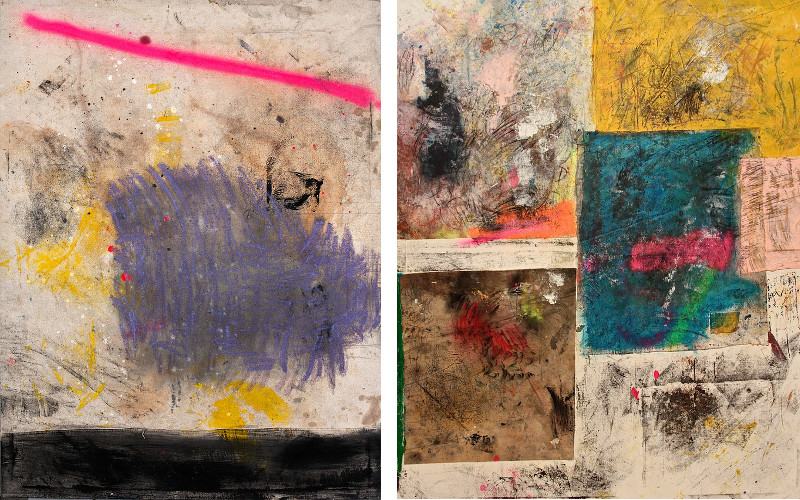 Alfredo Scaroina's work is featured in several collections throughout the United States, Latin America and the Caribbean. He has exhibited in many group and one-man shows at various art venues, including the ones in Museum of Modern Art in Santo Domingo, Artistas Contemporaneos Unidos, Deborah Colton Gallery, Kirk Hopper Fine Art, Lawndale Art Center and UNIX Gallery in New York.
Scaroina is represented by UNIX Gallery.
Alfredo Scaroina currently lives and works in Houston, Texas.
All images courtesy of UNIX Gallery