One of the most appreciated artists of the twentieth century is definitely Alice Neel. This American painter gained her well-deserved glory largely posthumous. She is famous for the portraits of her family members, neighbors, lovers, bohemians, friends, and celebrities. The large credit for her success has the defiance and refusal of traditional categories like race, age, social status, and gender, but also because of her political activity. In her paintings, Alice tried to show person's expressions, inner voices, feelings, and emotions. Apart from being a painter of people, she also depicted landscapes and surroundings. The unique brushwork, alongside the delicate and refined feel for color, allowed Neel to enter the psychological depths of her subjects and pass them on to the viewers. Unlike Willem de Kooning or Rothko, who used minimalism, abstract expressionism, or pop art in their works, the artist remained loyal to her figurative style, by making what made her fulfilled and pleased.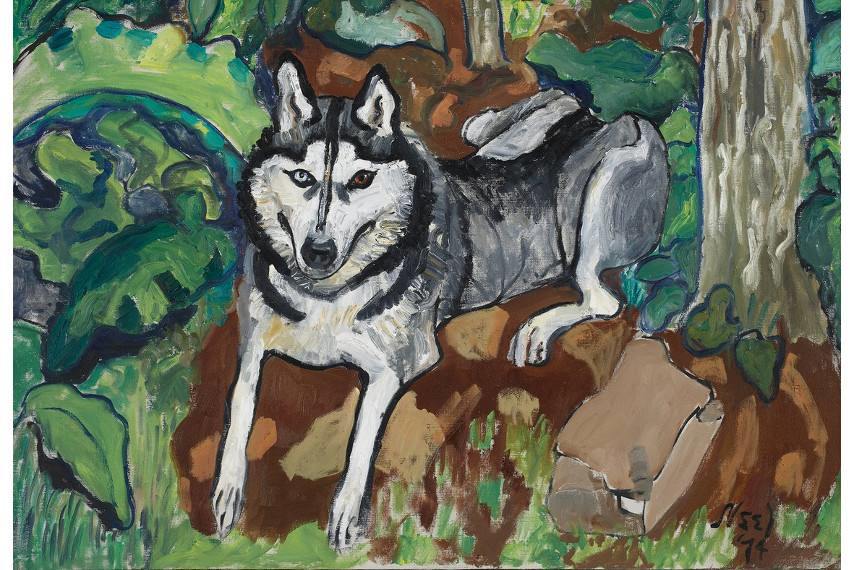 Alice Neel's Education and Artistic Beginnings
Alice Hartley Neel was born in 1900 in Merion Square. She was the fourth child out of five, unfortunately, the eldest died at a very young age. Her father was an accountant in Pennsylvania Railroad, while his family was the owner of a steamship company, and some members were opera singers. On the other hand, her mother was a descendant of a signer of the Declaration of Independence. After finishing the Darby High school, and taking business courses, including typing and stenography, she started to work in the civil service within the Army Air Corps. During the evenings in this period, Alice attended art classes at the School of Industrial Art. In 1921 she enrolls in the fine art program at the Philadelphia School of Design for Women, although during 1922-1923 she was listed as a student of illustration. She received the Senatorial scholarship for the last three years of her studies, while she paid herself for the first year. Neel's mentors were Paula Balano, Henry Snell, and Rae Sloan Bredin among others.
During the evenings in this period, Alice attended art classes at the School of Industrial Art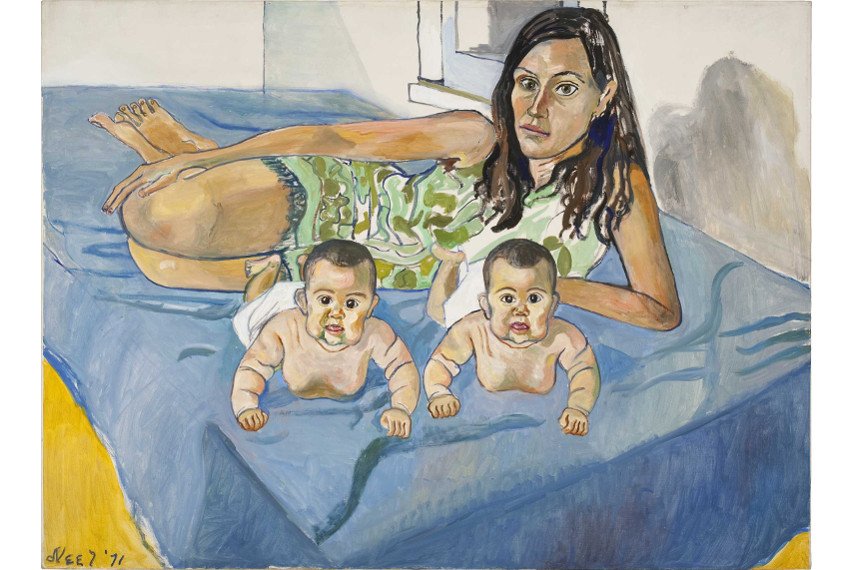 Life Circumstances
After getting married to Cuban painter Carlos Enríquez, they moved to Havana, where they got their daughter Santillana, who died very young. A few years later, Enríquez leaves to Paris, together with their second daughter, Isabetta. This was a very emotional period for Neel that she suffered a nervous breakdown and attempted suicide. After this episode, the artist lived with a drug addicted sailor Kenneth Doolittle who at the end of their relationship burned hundreds of her watercolors and sketches and slashed more than 60 paintings. Another love affairs with the guitarist José Santiago and filmmaker Samuel Brody were also turbulent, leaving her with a son from each of them.
This was a very emotional period for Neel that she suffered a nervous breakdown, and attempted suicide3>




Alice Neel - Ballet Dancer, 1950 - Photo copyright of the artist

Different Themes of Her Artworks
During the 1930's the author lived in Greenwich Village, New York, where she painted urban scenes as a member of the Works Progress Administration. At the time, she made unique portraits of left-wing writers, artists, politicians, and trade unionists. In 1938 she moves to Spanish Harlem in order to paint Puerto Rican community, acquaintances and other people on the streets. In 1960's Alice moves to Upper West Side. Here she had the honor to make series of portraits of artists, gallery owners, and curators like Frank O'Hara, Andy Warhol, and Robert Smithson. At the same time, she continued to create portraits of political personalities including black activists, and supporters of feminist movements. In the 1970's she began to depict paintings of her close family, and major series of nude, which had the notion of eroticism, in regard to the female point of view. The tragedy of losing her child was present throughout her work, with the themes such as motherhood, anxiety, and the loss.
She continued to create portraits of political personalities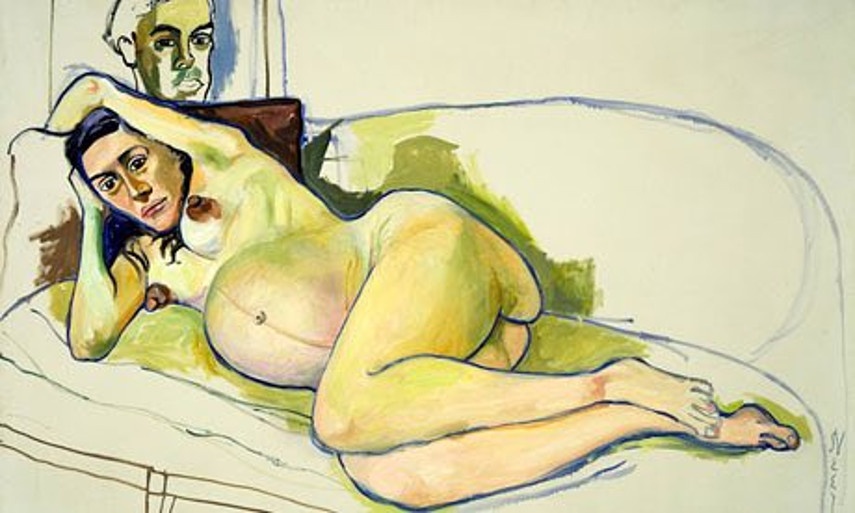 Openness to The World and Exhibitions
It was only in the 1970's that Neel has become largely accepted, and was praised for her works. In 1974 she had a retrospective exhibition at the Whitney Museum of American Art, New York. Alice gave lectures about her art and was a role model for the feminist movement. She became a member of the National Institute of Arts and Letters, most valuable recognition in the USA. Besides other national awards, she received the International Women's Year Award in 1976 and the National Women's Caucus for Art Award in 1979. Although the artist died in 1984, the centenary of her birth was marked with a traveling exhibition held at the Whitney Museum of American Art, New York and the Philadelphia Museum of Art, and in many other places.
Featured image: Alice Neel - Portrait - Photo via mubi.com