Alice Pasquini is a multimedia artist from Rome whose affectionate street art explores the brighter side of human relationships. Pasquini's art encompasses murals, paintings, and illustrations which tell stories about various acts of kindness and love. When it comes to the technical side of her work, Pasquini is interested in both traditional and three-dimensional possibilities of street art. Currently, the artist is creating installations from found materials and her enthusiastic and heartwarming pieces can be found throughout Europe, Asia, the United States and even Sydney in Australia.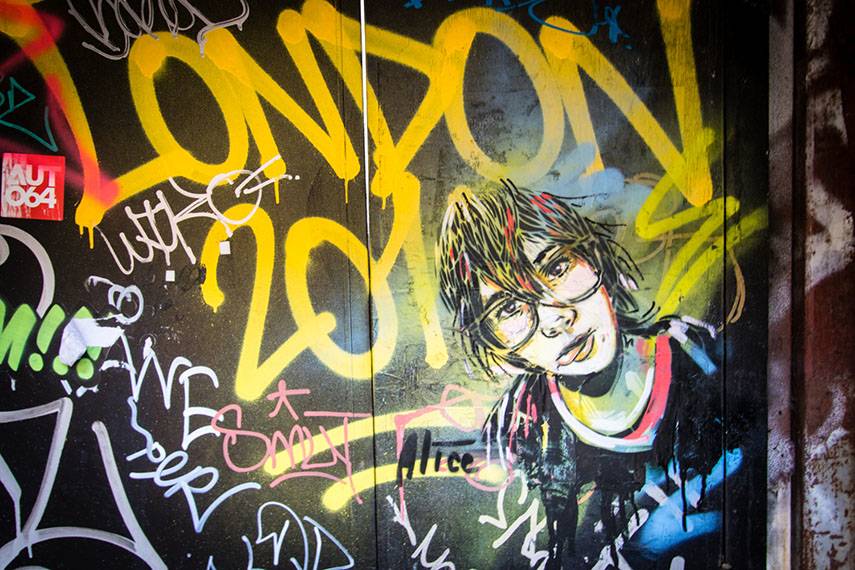 Poetry of Femininity
Pasquini has graduated from the Academy of Fine Arts in Rome and afterward she has lived in a couple of different European countries - Great Britain, France, and Spain. She has also attended a course in animation in Madrid and obtained an MA in critical art studies in 2004. Pasquini's art revolves around the concept of femininity and she is focusing on the topic of independent women. Her murals and paintings exude hopefulness, warmth and dream-like states of mind. The female figures she represents look wholesome and content – happy about their life and their position in the world, no matter if they are depicted alone,with their significant other or perhaps with a child. Pasquini's palette is recognizable for its soft, pastel tones and lack of aggressive contrast between main objects and background. Because of this, Pasquini's art has a soothing effect on the viewers. We simply feel bound to stop and take a look at her lovely street poetry which reminds us of the basic human values, such as love, hope, and friendships.
Pasquini's art revolves around the topics of femininity and independent women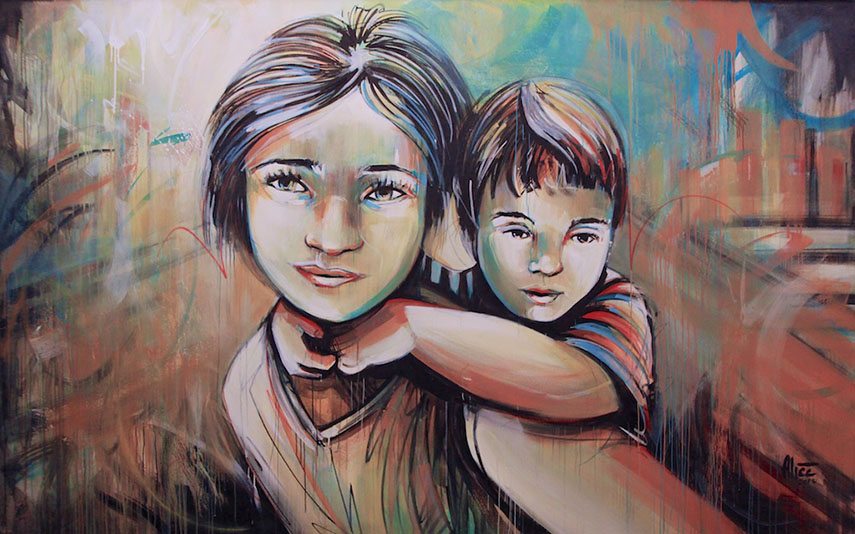 Affection Instead of Cynism
Pasquini's work is unique and valuable because it focuses on positive values, unlike the majority of public art which revolves around cynicism, anger or political statements. Pasquini always aims at creating art which is at the opposite end of the spectrum compared with the concepts and ideas used in the typical urban pieces. I'm interested in representing human feelings and exploring different points of view, the artist claims. Because of the nature of her art, she was commissioned to work for organizations such as Red Cross or various campaigns, such as Greenpeace, organized to free activists detained in Russia. Pasquini also creates illustrations for books and covers for albums (Black Motel 6, For a Long Time). When it comes to her street art, it is important to mention that all of her pieces are born as sketches before they move to the walls of various cities. For the artist, her sketchbook is of essential value. It is a highly personal travel book, a collection of her impressions and a brainstorm of her emotions, which later gets transformed into beautiful large-scale pieces. For bigger walls Pasquini uses acrylics and spray paints while for smaller artworks she prefers using stencils.
I'm interested in representing human feelings and exploring different points of view, Pasquini claims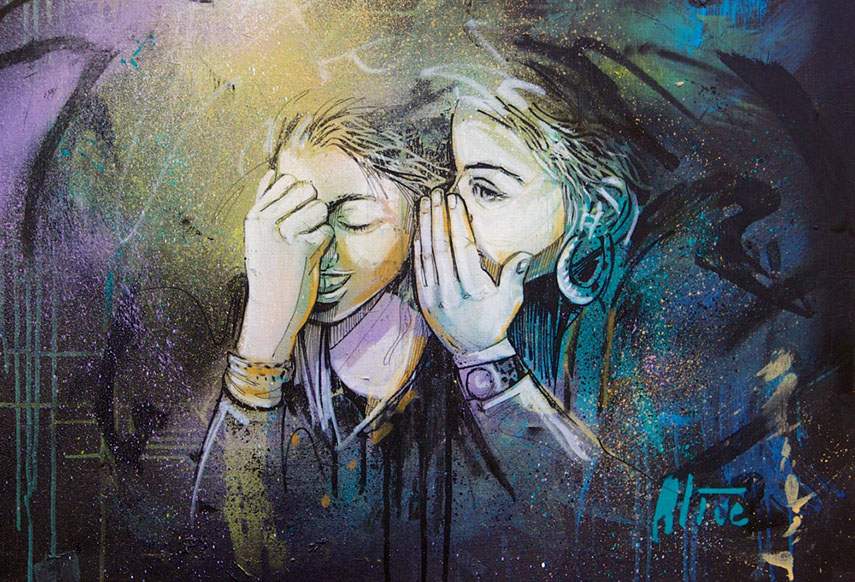 Personal Collection of Faces and Emotions
Alice Pasquini is currently one of the most established names of Italian street art scene and her pieces can be seen not only in urban spaces but also in galleries all over the world. The artist lives a dynamic life and travels often, which is important for her artistic research on human emotions and behaviors. Her murals and paintings are always recognizable – from the soft, cheerful faces of her figures to the lively and warm atmosphere she constantly creates, driven by her efforts to offer an entirely different, hopeful and soothing street art.
The artist is represented by Galleria Varsi and 44309 Street//Art Gallery.
Alice Pasquini lives and works in Rome, Italy.
Featured image: Pasquini painting a mural
All images courtesy of the artist.