It is amazing how much power a single push of a button can hold. You take a camera and face it towards a composition you wish to forever capture in a frame and that process lasts but a moment. And the results can differ from simple snapshots to unimaginable, jaw-dropping images. Photography has been developed during these last few decades to a point where its diversity is hardly matched by any other visual medium. Its simplicity can fool you into thinking it's easy, but there is a reason why only a chosen few are considered to be masters of photography. You need to have patience, commitment and, of course, some talent always comes in handy. All that and more is quite obvious in the works of Alinka Echeverria, a Mexican/British photographer who prides herself on an incredible collection.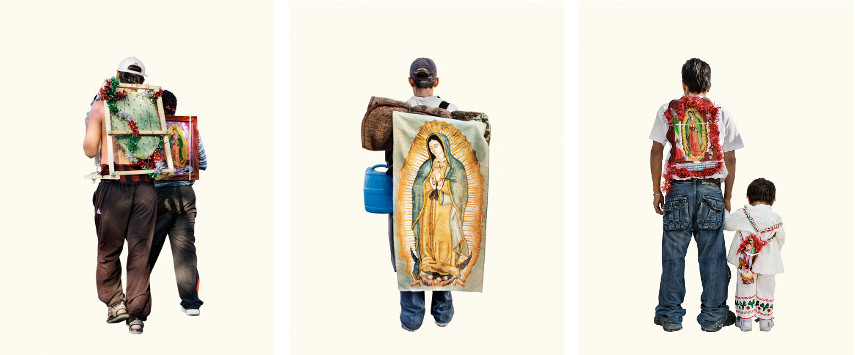 Travels and Photographs
Alinka Echeverria was born in Mexico City during the year of 1981. Growing up in the colorful land of Mexico most definitely helped her develop her sixth sense for vivid photographies, an interest she showed early on. She traveled a lot in her young years - something that never changed, even now when she is over thirty years of old. Even when constantly being on the road, it's obvious in her work that Mexico always had a little homesick part in the back of her head. In between seeing the world and taking photos of it, Alinka succeeded to have an impressive education record. She is a graduate of the International Center of Photography in New York and holds an MA Honours in social anthropology and development from the University of Edinburgh. Her vast knowledge of anthropology has provided Alinka with an essential focal point in her work. Through the great understanding of social and cultural aspects of different cultures and societies, Alinka's work displays issues of different communities and their goals and aspirations.
Alinka's documentation of war horrors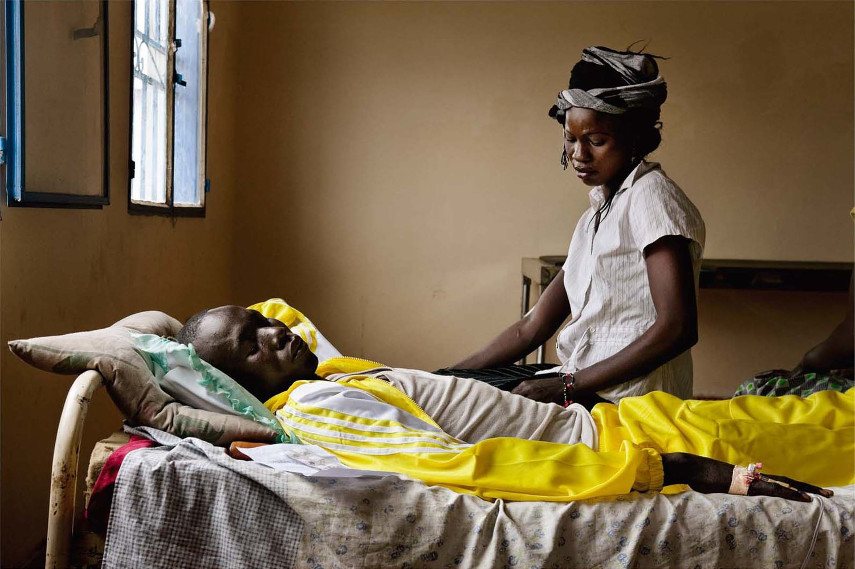 Looking Through the Lense
Echeverria's work is mostly centered around the social connection to a certain place and collective identity. She documents how people from different countries are shaped by religion and politics. Through her portfolio it is obvious that Alinka never presses on subjects that local natives don't want to be disclosed - she is always a step back, almost appearing as nonjudgmental and impartial. The best way to describe her photos is as tools for documenting certain moments of humanity. For her work she visited Cuba to investigate elderly retired revolutionaries from the time of famous Che Guevara (this series is still in development), she traveled to South Sudan to witness the birth of a new republic and - in 2010 - she went to her home country of Mexico to shoot an incredible photo series named The Road to Tepeyac. This award-winning project focused on the Christian pilgrimage and Alinka documented it via a series of more than 150 photos of people's turned backs as they were attending the annual ceremony. She also had quite a few less complex photo programs made in South Africa, France etc. Due to her constant mobility and general knowledge of how to make an impact using her work, it is quite logical that she appeared in many exhibitions and publications. Alinka's photos have appeared in a variety of international publications, such as Le Monde Magazine and The Sunday Times Magazine. She has been featured in over 30 exhibitions worldwide, either solo or in alongside the work of others. Alinka also won many awards for her work.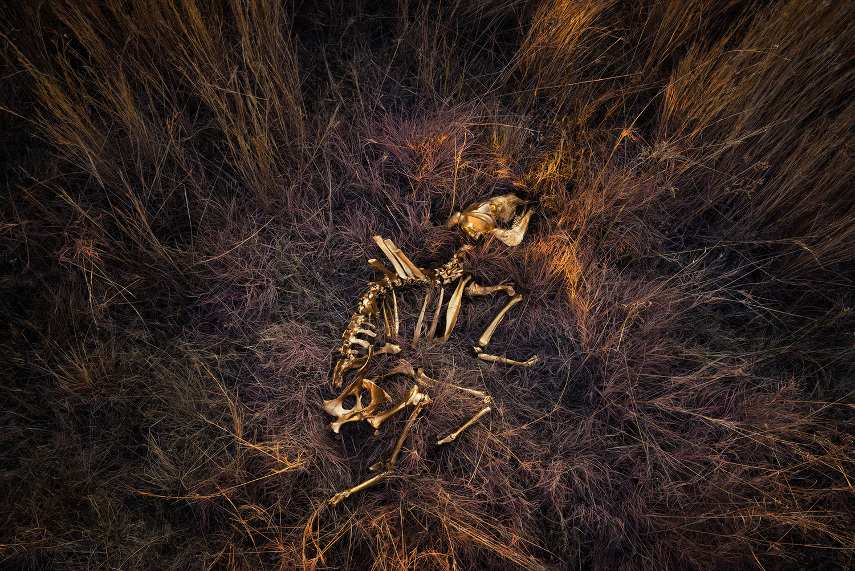 Photographers in the First Lines
It is hard to remain calm and neutral when directly facing things Alinka has seen - and she has seen a lot. Echeverria went to places that many people don't care about and showed that everywhere, even in a place that lost its battle with time, there is still a story to be found. Not to mention that she went to South Sudan during wartime and risked her life to bring us some of the most sincere photos we've seen in a long time. Hearing incredible stories and witnessing big changes in the making must tug at your heartstrings from time to time, but being restrained from acting is one of the most important rules Alinka keeps to. She will see and document, but won't judge. She leaves that to us.
The artist is represented by Gazelli Art House in London, England.
Alinka Echeverria lives and works between Mexico and England.
Featured Image: Alinka Echeverria - Photo of the artist - Image courtesy of Roger Alarcon
All Images © Alinka Echeverria