Alisa Baremboym makes highly detailed sculptures using ceramics, resin, steel pipes, metal hardware and liquid vinyl. The material she chooses varies at all times, but whatever she pick out, she turns it to impressive sculpture. This Moscow-born artist gets inspiration from photography, painting, and mass industrial production. She makes her composite objects so unique that they do not fall under any sort of definition. Through her creativity and craftsmanship, she investigates the topics of materiality, fertility and the body, and the relationship between men and machine. Her visions portray a symbolic and referential dimension of a human-induced dystopia and her sculptures offer a different point of view on traditional comprehension of human nature.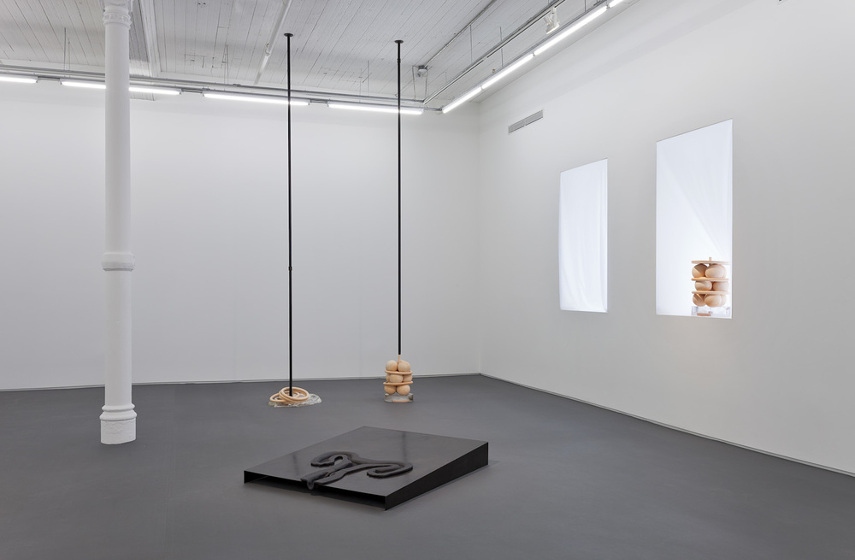 The Process of Conflict
The artist attended the Goldsmiths College in London before she moved to the United States and continued her education at School Of Visual Arts in New York. She graduated there with BFA and earned her MFA at Bard College. In her 2015 solo exhibition called Conflict, she explored the moment of realization that occurs when two opposing notions collide in our minds. For this artist, the concept of conflict does not come exclusively out of fear. It comes out of misunderstanding and inability to make a comprehensive conclusion out of given facts. In the installation, she positioned grapeshots around the area giving them the power to represent modern ammunition.
For the artist, the concept of conflict comes out of misunderstanding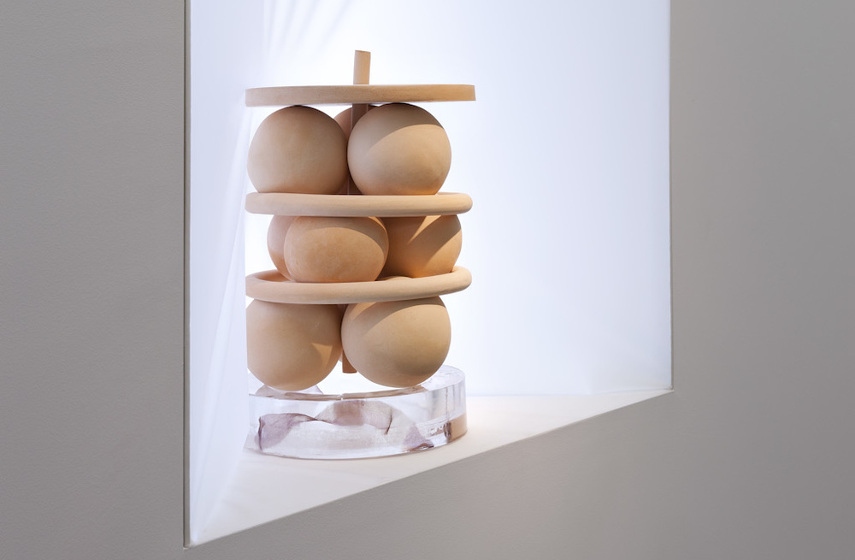 Reaction to the Machine
The weapon symbolic causes the need for protection, especially the preservation of human against the machine. Her female inspired pieces lead to the nature of the instincts, and they are explained as reactive mechanisms that go beyond the field of logic. Baremboym has a tendency to make objects that escape the industrial definition, but turn back to it just to confirm it. The fluctuation between natural and mechanic is exposed in her choice of materials. There are solid mechanical parts, soft handmade ceramics and leaky, overbrimming substances. What is fascinating about her art is deep theoretical analysis that she proceeds everytime prior to the beginning of creation process.
In Baremboym's art, there is a deep theoretical analysis present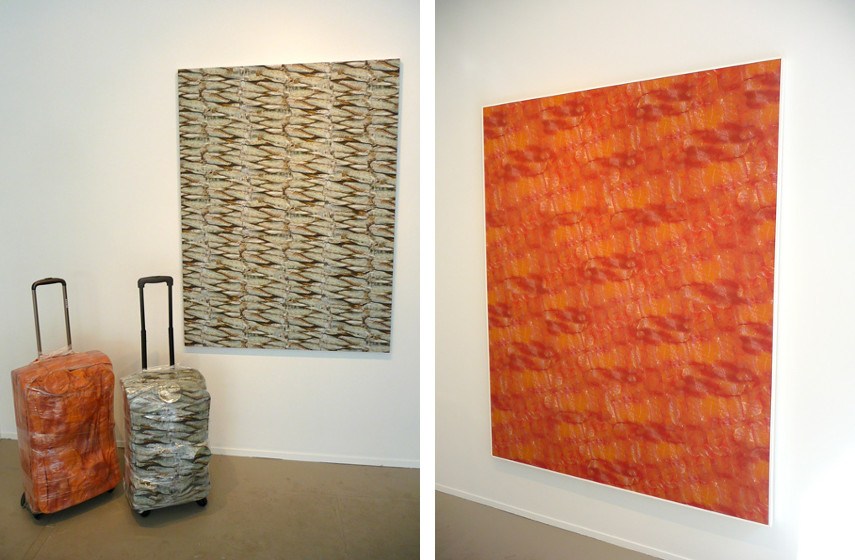 We are Not Fabricated Products
Man makes very specific and usage oriented machines and machines generate ordinary and mass copied objects. A certain unbalance in this relation gives this artist eagerness to create her own embodiments of this abstract concept. In her earlier work, she took a turn on the human body and the connection one has with it, and with the physical world. Bodies are just a physical representation of what a person is inside, but the issue is how it will be perceived by the others. The internal issue is linked with how the body is fed, nurtured and preserved. The artist made large silk and cotton prints and luggage sculptures that determine how the body is not a product.
Alisa Baremboym lives and works in New York.
All images used for illustrative purpose only © Alisa Baremboym
Feature image: Alisa Baremboym - Grapeshot 6 (Detail), 2015