Alonsa Guevara is a Chilean artist whose work explores the complexity of nature, blending South American visuals with the manic NY City.
Alonsa was born in Rancagua, Chile. She spent first seven years of her life in the middle of the Ecuadorian tropical forest. Surrounded by that magnificent environment, Guevara developed a strong fascination by the light, nature and colors.
Alonsa Guevara's Ceremonies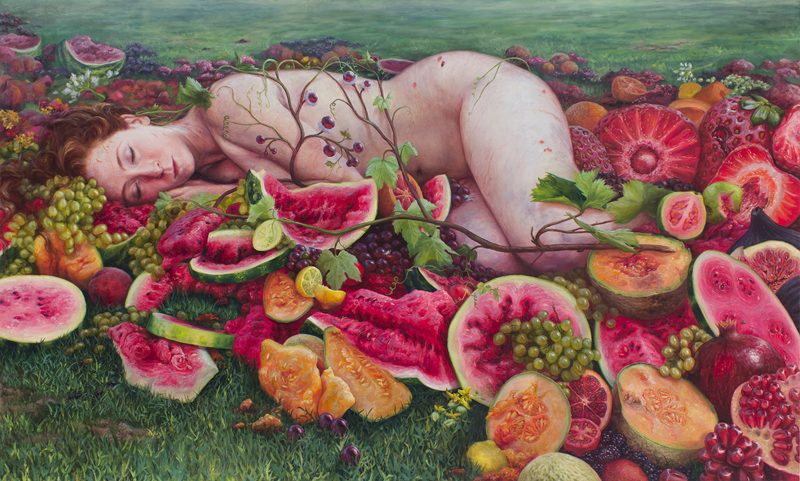 Alonsa Guevara earned her BFA at the Pontific Catholic University of Chile. Her next step was to move to New York where she received a MFA at the New York Academy of Art. During her studies, she was awarded with the Terra Foundation Residency in Giverny, France, the Michele and Timothy Barakett Scholarship, as well as the Elizabeth Greenshields Grant. In 2015, Alonsa was even granted the Academy's Fellowship award.
This artist works primarily with oil paint to evoke one world originating somewhere between fantastical and believable. All of her paintings are full of meticulously crafted details which all have only one aim: to illustrate her obsession with realism and mimesis.
Siblings Ceremony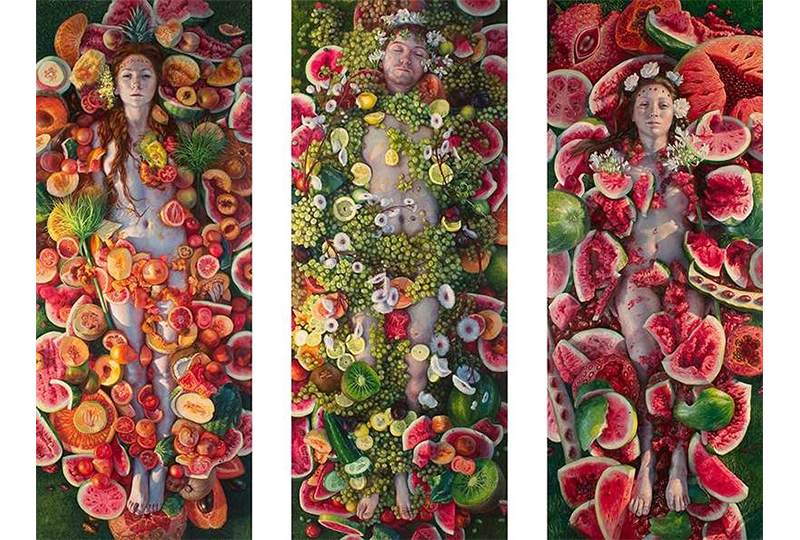 These lush paintings scrutinize the concept of beauty, and abundance. But above all, Alonsa continuously explores the concept of a strong desire. By using familiar object like fruit, for example, or flowers and insects she creates still life artworks full of fantasy. Alonsa also processes themes like trompe l'oeil, magical worlds, female archetypes, eroticism and even death.
Guevara admires artists such as Christian Rex Van Minnen, Julie Heffernan, Luis Meléndez, Frans Snyders and John Singer Sargent. She has participated in more than 30 individual and group exhibitions and was recently named one of Time Out New York's five most important new artists.
This artist is represented by Anna Zorina Gallery from new York, where she held an exhibition titled Three Women (2015), together with Nadine Faraj and Patty Horing.
Alonsa Guevara lives in New York's Bay Ridge, working in Tribeca as part of the New York Academy of Art's fellowship program.
All images copyright © the artist