Precisely defining and describing an abstract piece of traditional art such as painting is challenging enough, but it always falls short from the difficulty of attempting to explain the nature of abstract pieces of sound art. Knowing this all too well, there are artists who make their pieces with intentions of mesmerizing their listeners - one such artist is Amandine Casadamont, a young French woman who has been attracting mass attention for her sound artworks that literally explore the boundaries of the audible. As many of her sound art colleges, Amandine's roots can also be tracked down to the world of radio, although this artist always emphasized that radio must also be a place of creation and not just a place where we talk about creation.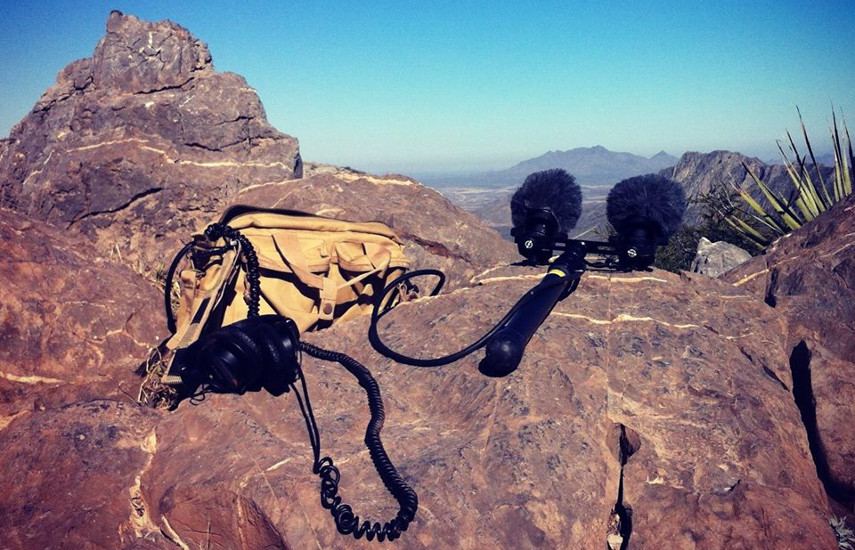 From Radio to Art
Radiophile since her early childhood, Amandine Casadamont always desired to work in the industry of sound. Before committing herself to full-blown artistic creation, she authored more than 200 radio dramas in her home city of Paris. This experience not only proved to her that she belongs in the world of sound art but also served as a valuable basis upon which Casadamont will be able to build her future art. Her official career of an artist began in the year of 2003 when she produced her first documentaries and radio testings (Surprised by the Night, Night Passengers, Les Ateliers de la creation and Creative Workshop Radiophonique) which really stood out for their unconventional approach and effectiveness - she quickly made a reputation for creating abstract music that may be better described as gathered sounds that seemingly do not belong together, but are yet full of mystical energy. The definite highlight of Amandine Casadamont's career so far was the moment she got her hands around the prestigious Grand Prix Phonurgia Nova award in the year of 2015 - the young sound artist took the sound art scene by storm with the piece Quiet Zone which brought this award to both her and director Angélique Tibau. This abstract piece in particular deals with the situation surrounding the vast desert area of Mexico classified as a Red zone by the Foreign Office because of the problems related to drug trafficking. All the sounds present in Quiet Zone have been recorded in this 400,000 square meters part of Mexico and was later reworked and mixed in Paris where Casadamont lives and works on all her pieces. Even though Quiet Zone is one of the latest and most mature works of Amandine, it perfectly reflects what her work is all about - a mash of sewn soft sounds exploring the undefined boundaries of the audible. Some older pieces this artist authored in her time dealt not only with the sounds and the combinations they make but also explore the limits of silence tolerated by the radio medium. Quiet Zone does this as well, but some other works do this more aimfully - you can hear all of Amandine's sounds on her official website featured above.
In order to make her work as grand as possible, Amandine Casadamont spends days upon days recording sounds at different locations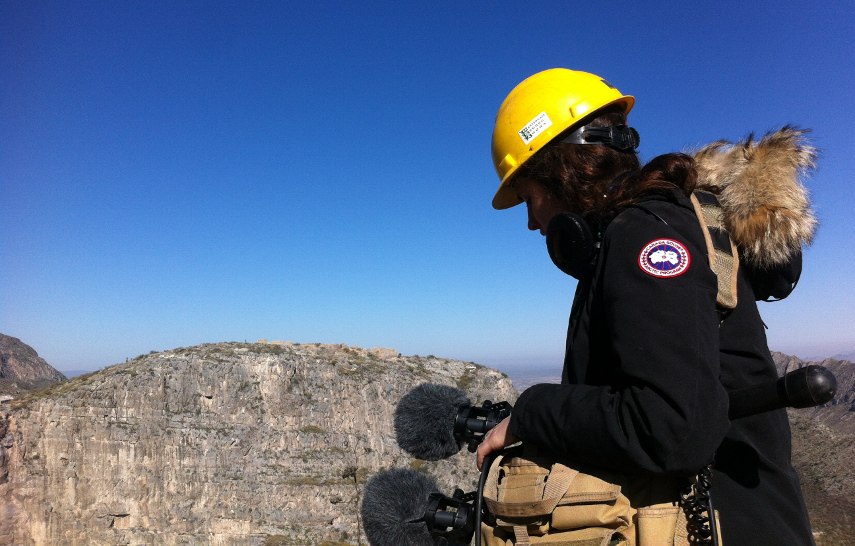 Amandine Casadamont - A True Sound Artist
As was said before, sound art has an interesting habit of confusing and overwhelming us. This is probably down to the nature of human beings as we place most of our trust into the sense of vision, believing that what we see around us is the most confident source of information. Amandine Casadamont knows this all so well and uses this evolutional defect to her advantage, making her work seem incomprehensible, overwhelming and awe-inspiring. She explains her art as a gifted chance for the listeners to travel into realms they would otherwise never be able to explore - thanks to her, now they are not only able to visit them, but will never be able to forget them.
The artist is represented by Molin Corvo Gallery in Paris, France.
Amandine Casadamont lives and works in Paris, France.
Featured image: Amandine Casadamont - The artist preparing for recording - Photo via phonurgianova.blog
All images used for illustrative purposes only