An Wei is a Madrid-born street artist and painter of Chinese origin, known for his figurative murals and graphic portraits. Born in Madrid in 1990, An Wei was raised in a typical traditional Chinese family. He spent his childhood drawing on a restaurant table surrounded by spring rolls and sweet and sour pork. One day, his drawings were noticed by one of his neighbors and he was introduced to a local painter Mariano, who taught him basics of painting. From that point on, An Wei continued his development as an artist creating both paintings and large-scale street art pieces.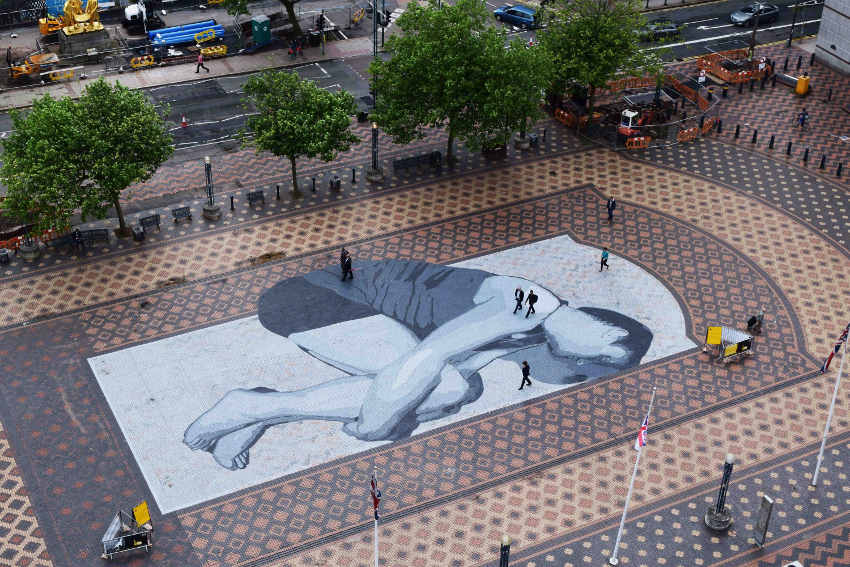 The Art of An Wei
The oriental culture is reflected in many of his works throughout his career. At the beginning of his artistic endeavors, An Wei painted in minimalistic monochromatic black and white manner. Gradually, he introduced color to his pieces. In his work, the artist portrays the reality he sees every day. Althought he has no other intention than to project what he sees, observing of his works reveal the artist's own personal reflection on the world around him.
The artist portrays the reality he sees every day





An Wei - Sunshine in Birmingham, 2016, Birmingham, UK

Exhibitions
In 2011, An Wei took part in the Hole of Fame exhibition at Deus Maquina gallery in Madrid along with Borondo and Tiravy. The artists raised the question of the boundaries of art in the contemporary world and connection between advertising and culture. Among other approaches, this exhibition tried to vulgarize the market strategies offering the viewer the opportunity to buy a portion of the wall in the same way that buys 200 grams of mortadela. Additionally, An Wei had a duo exhibition Status Symbol with Borondo at Espacio 8 gallery. In 2014, he had solo show Materias grises at El patio de Martín de los Heros gallery.
An Wei's work has been included in various solo and group shows and art fairs in Spain and beyond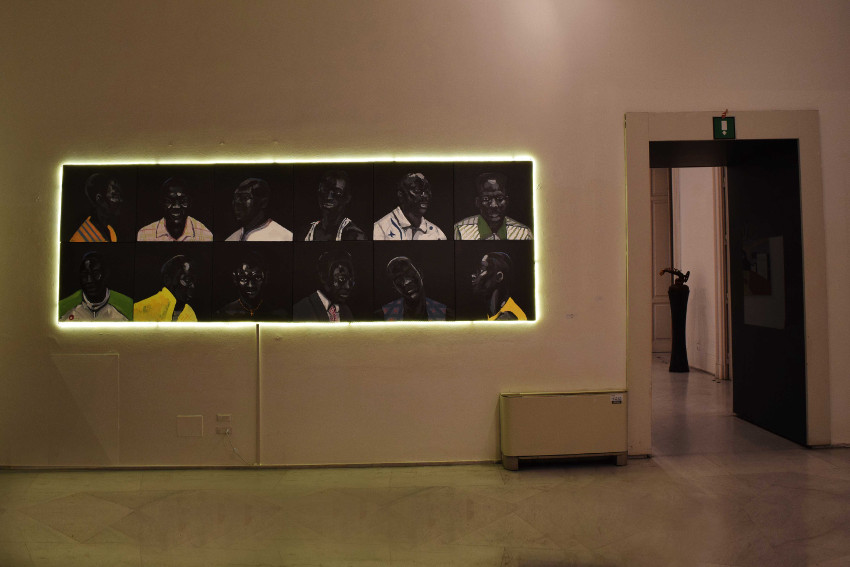 Recent Projects
In 2015, An Wei's works have been showcased in Reflect - a solo exhibition held at the Espositivo Gallery. For that occasion, the artist presented a collection of new works, along with two installations, one located in a special place in the gallery and series of 25 silkscreens. The exhibition confronted the viewer with the conception of a reality which mutates based contrasts, duplications, and symbolism. In addition to his one-man shows, the talented artist has been involved in many collective exhibitions and national and international street and urban art festivals including Ctrl Art Supr Festival in Madrid, Spain, City of Colours in Birmingham, UK, and Strati Festival in Pizzo, Italy.
An Wei lives and creates in Madrid, Spain.
Featured image: An Wei - portrait
All images courtesy of the artist