Ana Mendieta, a groundbreaking feminist Cuban artist best known for her earth-body performances, explored female identity through photography, film, and sculpture. Her life was quite turbulent – when she was just 12, she was exiled from Cuba and sent to an orphanage in Iowa, United States. Mendieta used to search for and address important contact of displacement, violence, and sexuality in her work, performing in various outdoor locations. She has always wanted to invoke the time of magic, knowledge, and power of primitive art. Mendieta tragically died when she was 36 when she fell from her 34th-floor apartment in New York City. Her husband, the artist Carl Andre, was first accused but eventually acquitted of her murder.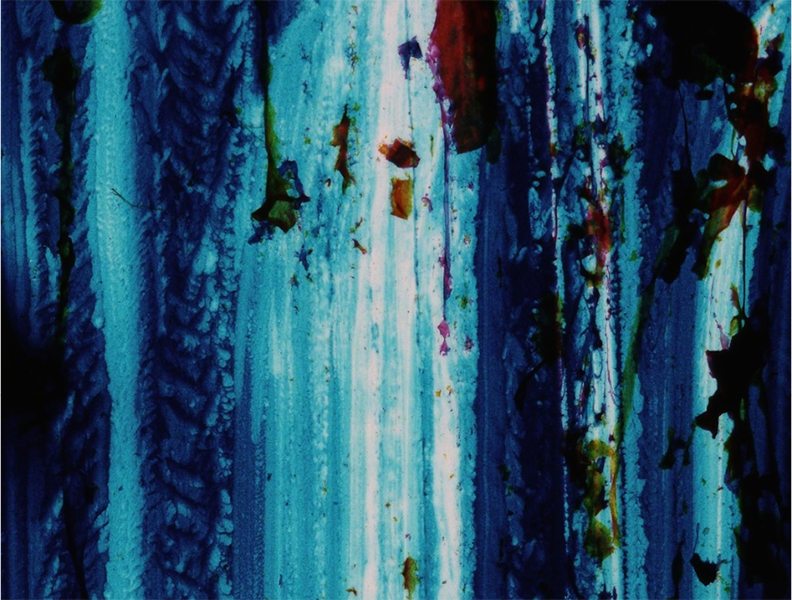 Early Life and Education of Cuban Artist
Mendieta was born in Havana, Cuba in 1948. In order to escape Fidel Castro's regime, she moved to the United States together with her sister. Because of the Operation Peter Pan, a program run by the US government and the Catholic Charities, Mendieta spent her early days in the States in refugee camps before eventually moving to a foster home in Iowa. In the late 60s, she was reunited with her mother and younger brother and in 1979 with her father. Ana Mendieta has attended the University of Iowa and she has obtained her BA and MA in Painting under the acclaimed artist Hans Breder. Through the course of her colorful artistic career, Mendieta was moving often – she lived and worked in Cuba, Mexico, Italy, and the United States.
Ana Mendieta was moving often – she lived and made her works in Cuba, Mexico, Italy, and the United States between 50s and 1973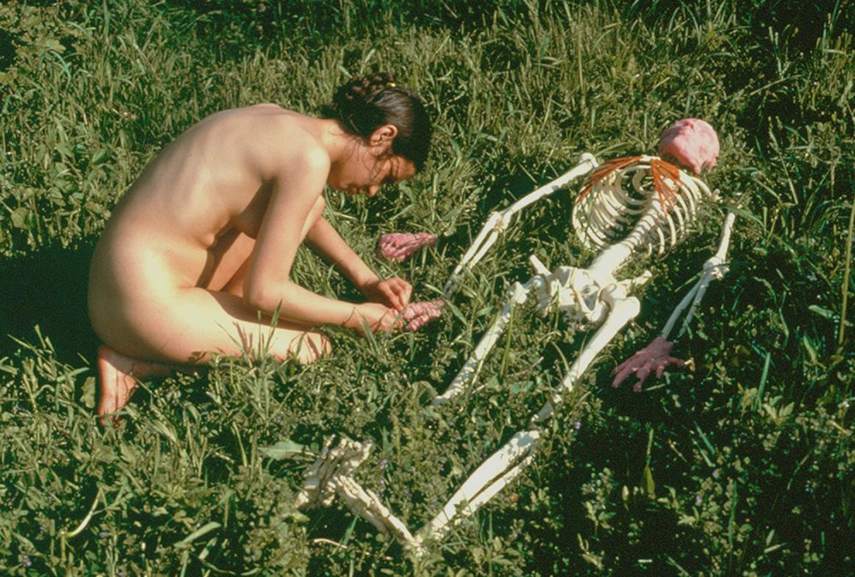 Silueta Art Series and Rupestrian Sculptures
Ana Mendieta has often used her own naked body in order to explore her connection with the mother Earth. This is emphasized in her series called Silueta Works, which she produced in Mexico from 1973-1977. Mendieta wanted her art to be bold and unique; for instance, she used even organic materials to make artworks in 1972 and the same goes for her famous performance entitled Death of a Chicken, for which she held a freshly decapitated chicken by its feet, while chicken's body was getting spattered all over her naked body. Just a year later, appalled by the violent murder of a nursing student at the University of Iowa, Mendieta made another artwork containing blood – it was called Rape Scene. Later on, during the same year, the artist has produced a slide series called People Looking at Blood Moffitt, for which she poured meat and rags on a sidewalk and took photographs of the disturbing scene. In addition to her works which contained blood in one form or another, Ana also used her body to create silhouettes in grass, sand and dirt. She has also created silhouettes of fire and filmed them burning, which can be seen in her popular video art pieces. Through these works, which cross the boundaries of performance, film, and photography, Ana Mendieta has explored her relationship with the Mother Earth, so-called the Great Goddess. Her another famous series of etchings is called Rupestrian Sculptures – these pieces are photo-etchings of cave sculptures that Mendieta has created at Escaleras de Jaruco, Jaruco State Park in Havana, Cuba. The title Rupestrian refers to living among rocks. Mendieta's book of photographic etchings was created to preserve these sculptures , which represent a great testament to the intertextuality and versatility of Ana Mendieta's entire opus. The artist's sculptures were often as important as her photographic pieces, because she spent as much time, thought and efforts on the creation of the photographs as she suggested on the sculptural works.
Mendieta used her body to create meaningful silhouettes in grass, sand and dirt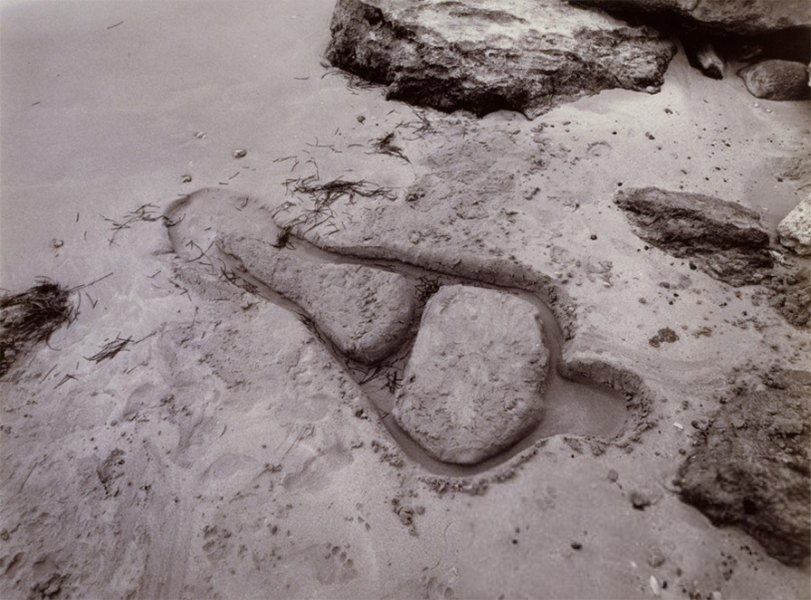 Exhibitions and Collections of Feminist Ana Mendieta
In 1979, Ana Mendieta presented her first solo exhibition of photographs at the prestigious A.I.R. Gallery in New York. This exhibit was an instant success due to the unusual and powerful nature of Mendieta's work. The artist has curated and wrote the introductory catalog essay for another exhibition at A.I.R., held two years later, in 1981. This exhibition was entitled Dialectics of Isolation: An Exhibition of Third World Women Artists of the United States, and it showcased the work of important artists such as Judy Baca, Senga Nengudi, Howardena Pindell, and Zarina. The New Museum of Contemporary Art in New York hosted Mendieta's first important survey exhibition – this influential event was one of the pinnacles of Ana's career and it was held in 1987. However, Mendieta was much more recognized after her tragic death – there were many international museum and gallery retrospectives that commemorated her work, for example, Ana Mendieta retrospective from 2011, which was organized at Art Institute of Chicago, and Ana Mendieta in Context: Public and Private Work, held at De La Cruz Collection in Miami, in 2012. In 2004 the Hirshhorn Museum and Sculpture Garden in Washington, D.C., organized the biggest retrospective of the artist's work held up to date – it was called Earth Body, Sculpture, and Performance, and it travelled to the Whitney Museum of American Art, New York, Des Moines Art Center, Iowa, and Miami Art Museum in Florida. Mendieta's splendid work it also featured in many major public and private collections, such as the Solomon R. Guggenheim Museum, Metropolitan Museum of Art, Whitney Museum of American Art, Art Institute of Chicago, collection of Centre Pompidou in Paris, Musée d'Art Moderne et Contemporain in Geneva, Lelong Galerie and even the famous Tate Collection in London, England.
In 1979, the artist presented her first solo exhibition of photographs and film cuts at the prestigious A.I.R. Gallery in New York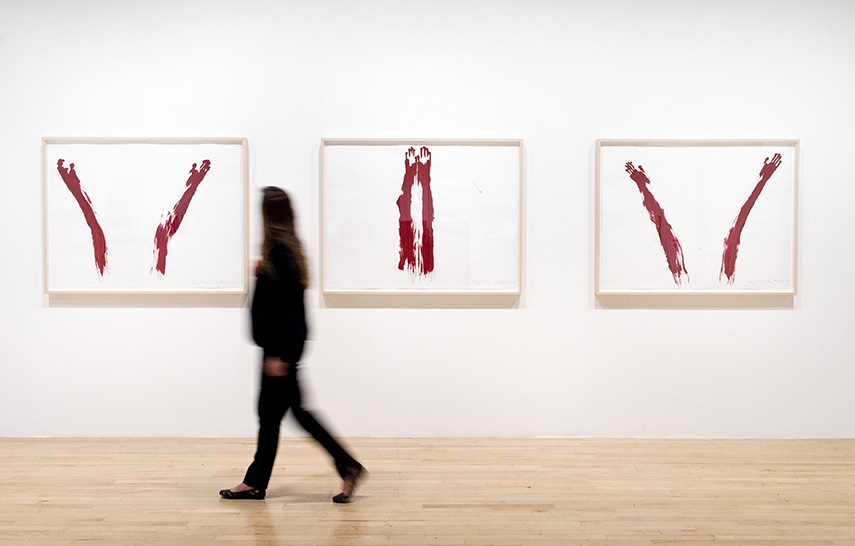 Controversy Related to Mendieta's Death
Ana Mendieta tragically died in 1985 in New York, after falling from her 34th-floor apartment in Greenwich Village. She lived in this apartment with her husband, minimalist sculptor Carl Andre. Prior to her death, neighbors heard the couple quarreling, which led to Andre getting accused of Mendieta's death. However, there was a recording of Carl Andre's call to 911, in which he explained the reasons behind their arguments; allegedly, Mendieta was jealous of Andre since he was more exposed to the public than she was. In 1988, Andre was tried and later on acquitted of her wife's murder and during three years of legal proceedings, Mendieta's death was attributed to accident or perhaps suicide. Carl Andre was found not guilty and his acquittal enraged feminists in the art world. In 2010, a large symposium called Where Is Ana Mendieta was held in New York in order to commemorate the 25th anniversary of the artist's death. Four years after this symposium, in 2014, the feminist protest was organized in front of the Dia Art Foundation's retrospective on Carl Andre's sculpture. The group of feminists entitled No Wave Performance Task Force brought piles of animal guts in front of the building where Andre's retrospective was held, with angry protesters waving messages such as I Wish Ana Mendieta Was Still Alive. In March 2015, this feminist collective together with a group of poets from New York City traveled to Beacon, New York to protest again in front of Andre's retrospective. The participants cried and shouted loudly in front of the main gallery, mimicking late Mendieta's work with silhouettes made in the snow on museum grounds, which they stained with paprika.
Ana Mendieta tragically died in 1985 in New York, after falling from her 34th-floor apartment in Greenwich Village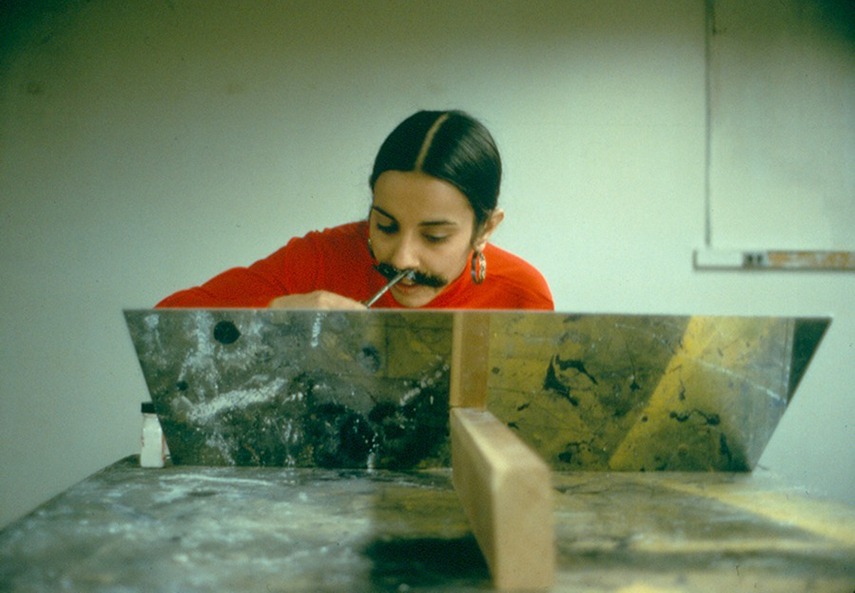 Powerful Commentary on Feminism and Violence
Ana Mendieta's art was strongly autobiographical and always focused on the themes of feminism, violence, life, death, place and sense of belonging. Her works are also associated with the four basic elements of nature – earth, water, fire and air, through which Mendieta reestablished a spiritual and physical connection with the Earth. In her artist statement from 1981, Ana Mendieta said: I have been carrying out a dialogue between the landscape and the female body. I believe this has been a direct result of my having been torn from my homeland during my adolescence. I am overwhelmed by the feeling of having been cast from the womb. Through her unusually powerful art, Mendieta has found the perfect way to revive the bonds with the universe and her own maternal, feminine sources.
Ana Mendieta lived and worked between Cuba and the United States.
References:
Blocker, J., Where Is Ana Mendieta? : Identity, Performativity, and Exile, Duke University Press Book, 1999.
Viso, O., Ana Mendieta: Earth Body, Hatje Cantz Publishers, 2004.
Merz, B., Ana Mendieta: She Got Love, Skira, 2014.
Featured image: Ana Mendieta - Self-Portrait with Blood - image via hyperallergic.com