A famous French painter known for his works which often depict nature, André Brasilier, has spent more than half a century creating canvasses that are a blend of abstraction, expressionism, and something distinctly his own. His works often feature themes and motifs like horses, music, and women.  André Brasilier, whose parents were also painters, was born in 1929 in Saumur, France and showed a natural inclination for painting from his youth. The artist entered the Ecole des Beaux-Arts at the age of 20, making an incredibly long and unique artistic career which remained distinctive throughout the years. The price of his artworks has been rising in the recent years, frequently sold on various international auctions.
Painting for more than 65 years, he still shows that he is an ever-youthful artist, still true to his style and to what he loves in art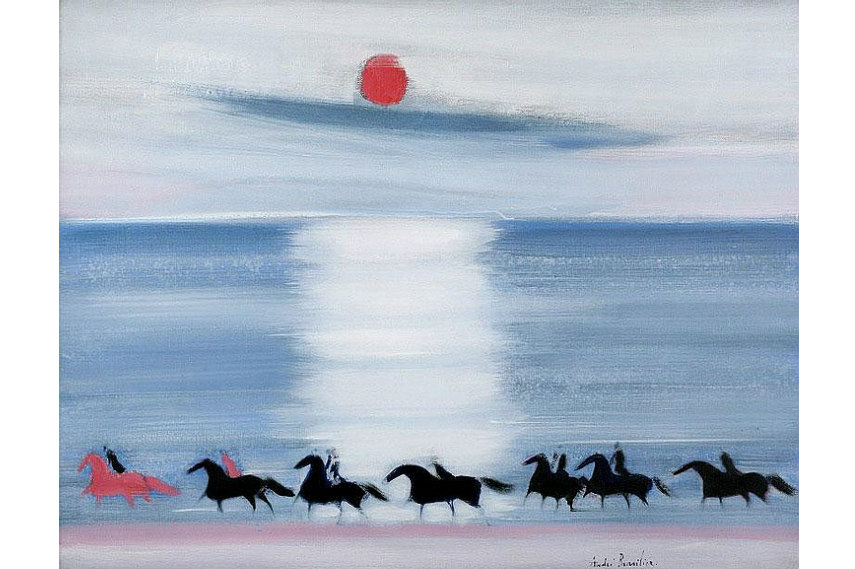 An Intimacy Between André and Nature
Set against the most simplistic and romantic backgrounds, the artist transports us easily into surreal landscapes, which lighten the soul with dreamy infusions of figures set in the simplicity of colors, shape, and form. In an intimate communion with nature, he draws his inspiration from its language, sounds, and colors, thus revealing the natural beauty of our surroundings. Horses become the central points of his work because of their harmony with nature. The horse starts giving a sense of scale, by providing interesting dialogues with the proportions of the sea and sky. Brassier loves life,  and for him the horses become important vivid catalizators of delight, with their forms and their ardour.
Brasilier distils nature by always trying to give the quintessence of a subject and to say a great deal with simplicity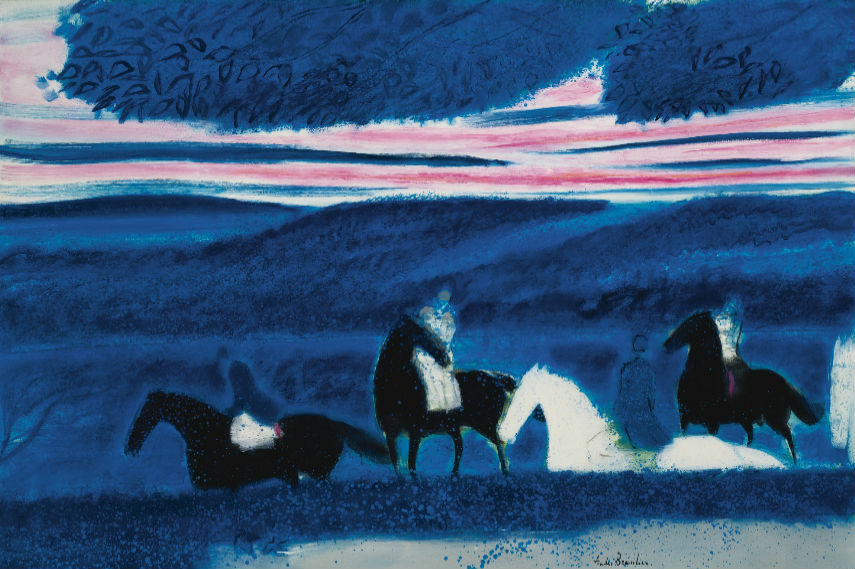 Non-figurative Art Within Figuration
Although Brasilier bases his painting on reality, he is not a realistic painter, as once explained by Bernard de Montgolfier: One could say that Brasilier has a very personal way of being non-figurative within figuration. Indeed, he strives to make the invisible visible again, opening the viewers' eyes upon the non-obvious, in a relentless quest for intimate and cohesive humanism. Brasilier likes to point out that he is always in a state of painting, whether he is really creating a work or just taking notes about the surroundings which inspire him. Painting becomes a serious purging of the soul and a profound self-expression in his lyrical and unique forms which can't be placed easily within the dominant styles or voices which surrounded his long career.
The figures in his paintings are simplified so that the color becomes the carrier of emotion, movement, expression and dominance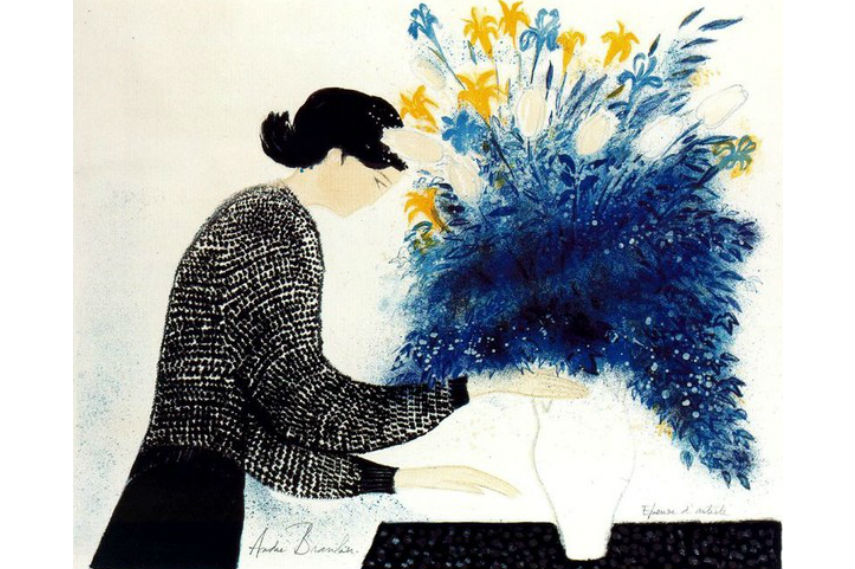 Worldwide Sucess of Brasilier's Works
In 1953 aged only 23, the artist won the Premier Grand Prix de Rome of painting. He had his first retrospective of 100 artworks from 1950-1980 at the Château de Chenonceau in 1980 and a Retrospective exhibition at the Musée Picasso-Château Grimaldi in Antibes (French Riviera) in 1988. Over the years he held numerous exhibitions all over the world: France, Germany, Japan, Switzerland, Canada, United States, Russia, The Netherland, Korea, Hong Kong… Notably, he was honored by a retrospective exhibition of his work at Russia's renowned Hermitage Museum in Saint-Pétersbourg in 2005 and at the Museum Haus Ludwig für Kunstausstellungen in Germany in 2007. His works are becoming more and more popular on auctions with a very high price in the last years, most recently featured at American & European Fine Art Auction.
André Brasilier lives and works in Paris, France.
Featured image: Andre Brasilier - Portrait. All images courtesy of Commission Brasilier.