Andrea Fiebig is a German-born contemporary artist currently living in Adelaide, Australia. She is widely known for her work in glass. What is interesting is that she discovered glass blowing accidently, and actually wanted to be an illustrator. One day she found some people working in the Glass Studio on the seventh floor of the Monash University, and was completely amazed. Fiebeg knew in an instant she wanted to be a glass artist.
Exhibition work by Andrea Fiebig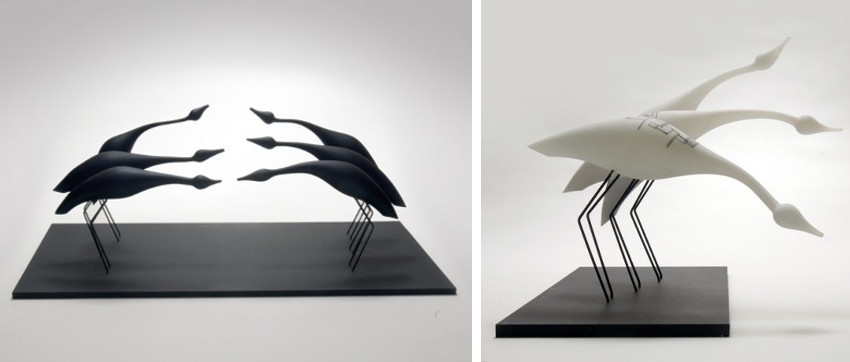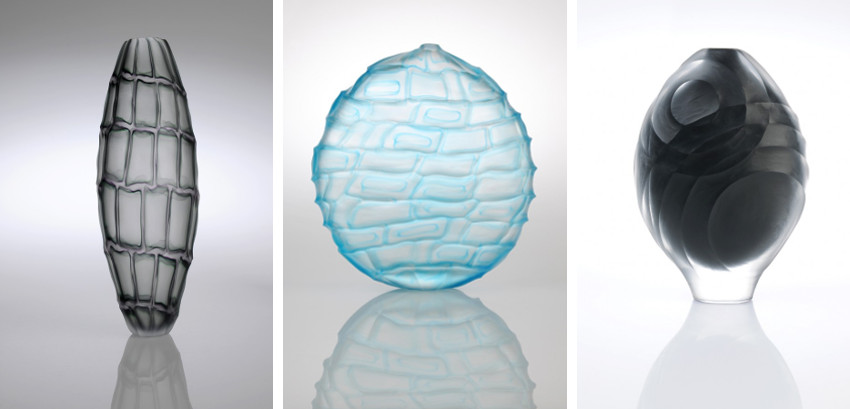 Fiebig is actually running two practices, one being the studio work, the one that is selling and where the most of the money is coming from. She makes a design, and then creates series of artworks which are then put up for sale. The other, much more important, is the exhibition work. Pieces created in this way take more time, they are more challenging to create, but also allow the artist to fully express herself. They are time consuming and often very expensive, but pay off in many ways. The exhibition work isn't made for money, it is created because Fiebeg loves making glass art.
Studio work by Andrea Fiebig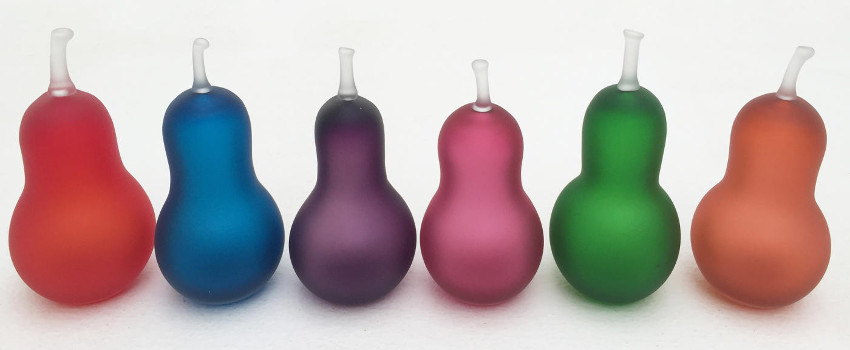 She earned her BFA from Monash University in 2005, and an Honours Degree in 2006, majoring in Glass. Next several years were difficult, the artist was not earning enough money, until she moved to Adelaide so she could join the Associate program at the JamFactory Glass Studio. Fiebeg thinks that glass is an amazing material to work with, but one that has severe limitations. It is very expensing, the cost of making glass art is quite prohibitive, and it's heavy, so the size is challenging. Also, different colors react differently to heat, different types of glass react different.
Studio work by Andrea Fiebig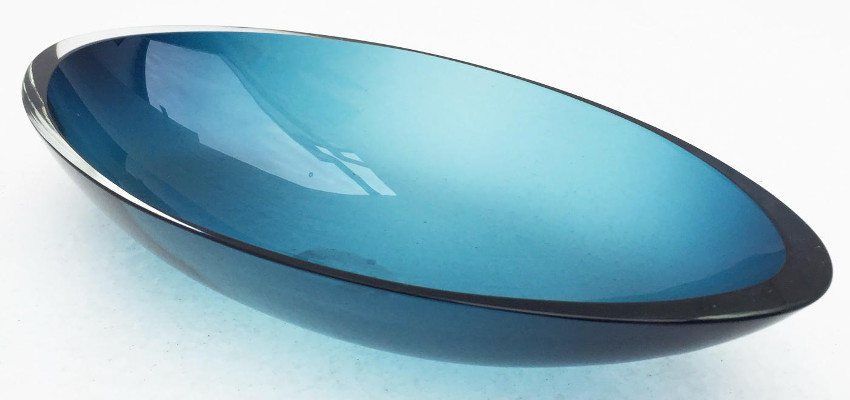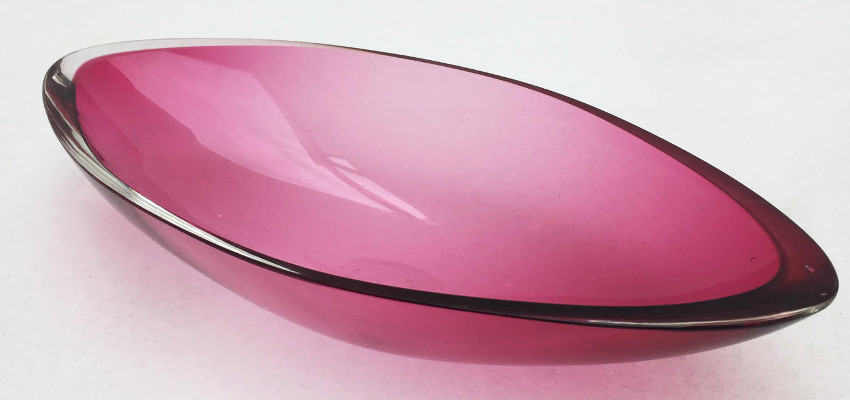 She is represented by 19 Karen Contemporary Artspace in Gold Coast, Australia.
Andrea Fiebig lives and works in Adelaide, Australia.
Featured image courtesy of 19 Karen Contemporary Artspace.
All images Copyright © Andrea Fiebig and 19 Karen Contemporary Artspace.