Andreas Lau is a German artist who, to put it shortly, critically questions our habits of observing. It often seems as if his work asks more question than it answers: What precisely means to be pictured? In any picture of any kind, what remains concealed? How much information is necessary if we are to truly understand an image? In order to add yet another mystical note to his work, Lau disassemblies his pictorial motifs in dots and lines, encoding the image in a unique vocabulary that technically resembles the method of Pointillism. However, unlike the artistic goals of painters like George Seurat, Andreas Lau is not so interested in the visual aspect of his work - instead, he wants to explore the psychological aspects of art, interested in presenting things that are far beyond the sight of our eyes.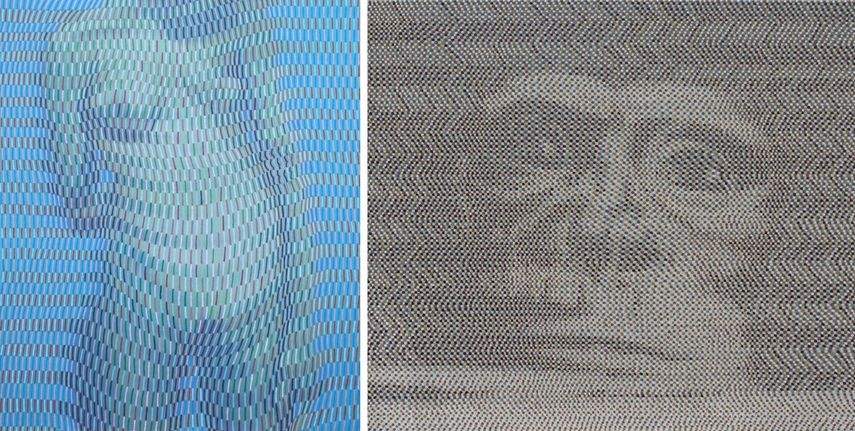 Using the Tradition to His Creative Advantage
Through his unique visuals and deep conceptual levels underlining them, Lau's series of paintings reference the pictorial strategies both from Impressionism and Op-Art, besides the aforementioned technique of Pointillism. By working in these avant-garde and traditional techniques, the artist often questions traditional subjects like the nude or the flower still life, themes that have been a part of art history almost from its very beginning. He is primarily interested in the exploration of painterly means and possibilities, as well as in the associated question of how the genre of painting can be depicted within today's media-oriented reality.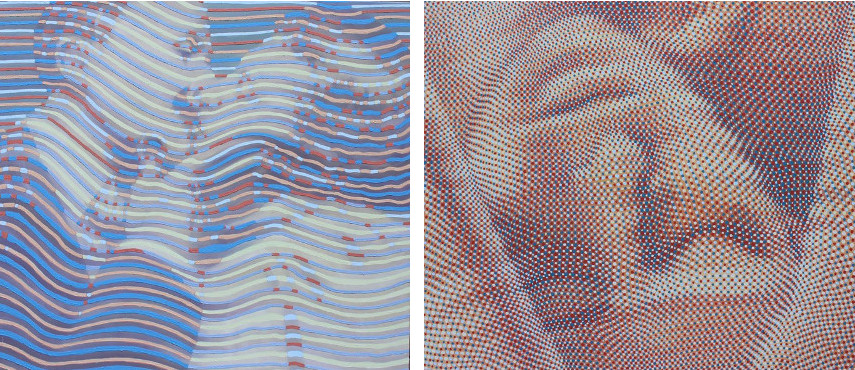 The Main Focus of Lau's Work
As it was already mentioned above, the question of what is pictured and what remains to be seen is the focus of Andreas Lau's practice. Disassembling his motifs in dots and/or lines, dissecting the depicted into various elements, the artist encodes the image. The image is formed from the sum of its parts. By doing so, Andreas performs an amazing experience for the viewers - the closer one gets to his works, the more he or she get away from the depicted contents.
Although quite intriguing on the visual level, the art of Andreas Lau is all about asking questions and understanding the piece on a psychological level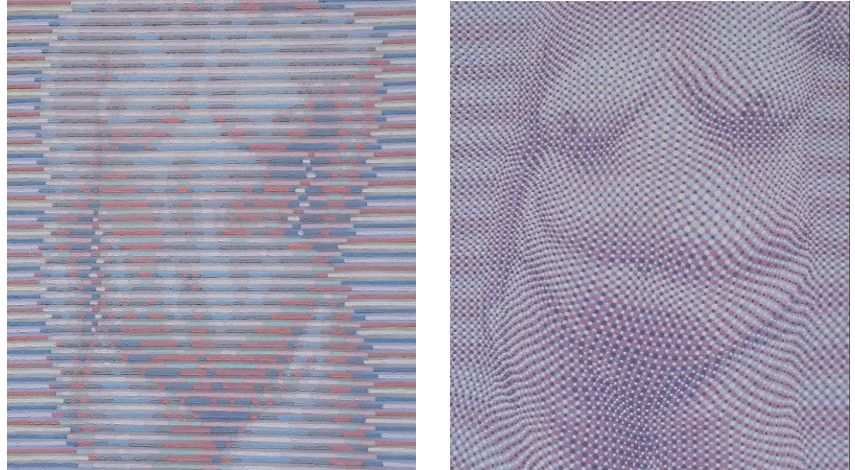 The Magic of Andreas Lau and His Works
All of us have a moment in our lives when we find ourselves questioning the world around us. Once opened, this deep hole of questions may often feel overwhelming and it has a tendency to get bigger as we continue to think about it, often resulting in feeling separated from the very world in which we live as we discover that we're getting further and further away from answers. It is exactly this alienation that can be seen in the works of Andreas Lau. The closer you get to his large-format works, the more you get away from their content, to a point that structured color surfaces can give no more information about whatever is depicted. Suddenly, we can not even recall at what we were looking at initially and all that remains is an empty and abstract view that can not be truly understood.
This artist is represented by Galerie Benjamin Eck.
Andreas Lau lives and works in Karlsruhe, Germany.
Featured Image: Andreas Lau - Untitled Composition (detail) - Image via artfacts.net
All images courtesy of Galerie Benjamin Eck.