Inspired by people, music, movies, street photography, daily life, and animals, Anette Moi creates illustrations that bring good mood and positive attitude. Her bold colorful and fun characters are adorable creatures from the children's books, rich in detail and eye-catching. Truly devoted to her job, the artist enjoys her commercial assignments, different projects and illustrating various things, from newspapers to clothing and murals. Drawing with pencil and pen on paper, she uses digital technologies for the coloring, that helps her to erase lines or fix things in Photoshop. Often designing covers and posters for festivals, Moi asserts the music as the crucial element that inspires her creative expression.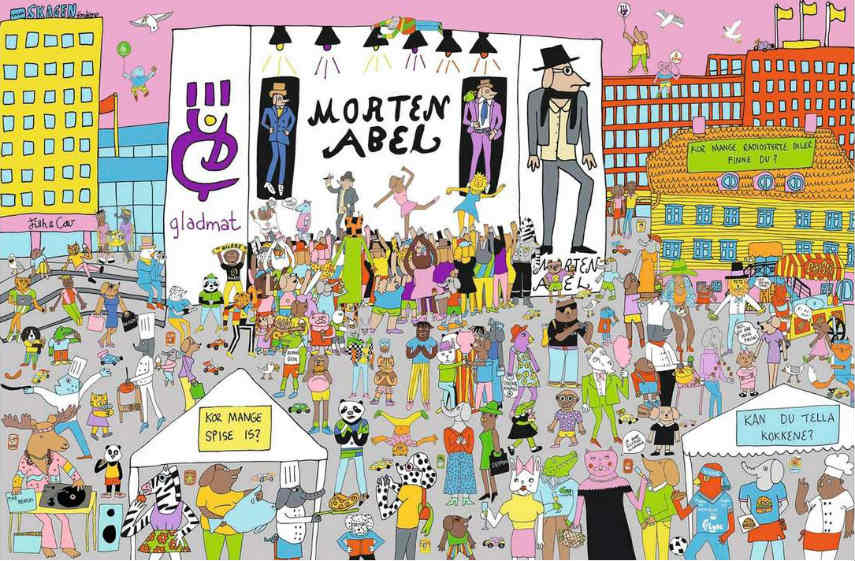 From Social Work to Art of Illustration
Anette Moi was born in 1984 in Bryne, Norway. She has been interested in drawing since her early age. Working as an illustrator and artist since 2013, she made a good progress with a degree in Social Work before she realized that she would rather study something creative, deciding to follow her interest in drawing. After earning a BA degree in Graphic Design at the Norwegian School of Creative Studies in Stavanger followed by a year at London Metropolitan University, she started her own freelance business, and from the base in Stavanger, she worked with clients such as, among others, Vice Magazine, Stavanger Live festival, Tommy Tee, Night & Day, clothing brand Johnny Leave Home, Ranglerock festival and VG Helg. Her recognizable and naive style is easy to notice, with bright colors and often a humorous undertone.
Anette Moi differs from other illustrators for her naive style and bright colors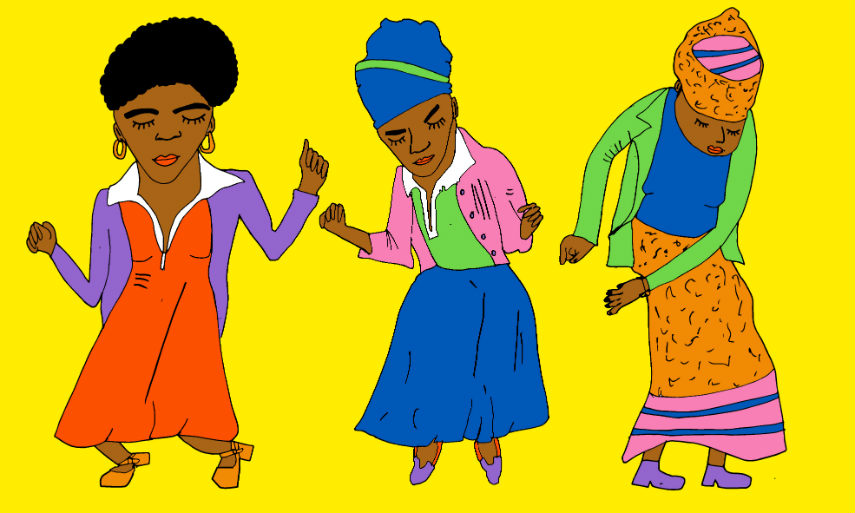 Finding the Inspiration
Moi's creative procedure consists of drawing by hand with pencil and pen on paper, then coloring digitally. Motivated by things that surround her, music has a great impact on her creative expression, especially when it comes to making posters for festivals or other music events. She often does a research by investigating former posters and listening to the songs trying to visualize them. Moi admits that she admires the line of Jean Jullien, colorful lines of Olimpia Zagnoli and pastel tones of Andy Rement, not forgetting to mention Annu Kilpelainen, a Finnish illustrator, and Japanese artist Misaki Kawai. Satisfied with the enviable list of clients, Anette Moi works as a freelance illustrator since 2013.
The artist is represented by Reed Projects Gallery.
Anete Moi lives and works in Stavanger, Norway.
Featured image: Anette Moi's Portrait - image via jbl.no