Angela Yuen is a young and talented artist currently living in Hong Kong. Her sculptures represent imaginary Hong Kong skylines. She creates installations by hanging her pieces so they can cast a shadow of the skyline onto the wall. Yuen has collected objects and crafts found in the Yau Me Tei / Kowloon district from as many locals and family run stores as she could possibly find. Her work includes items like plastic toys, as they represent a joyous reminder of what has remained in the district. Each and every object portrays both struggle and self reliance of Hong Kong trades and its people.
Sculptures by Angela Yuen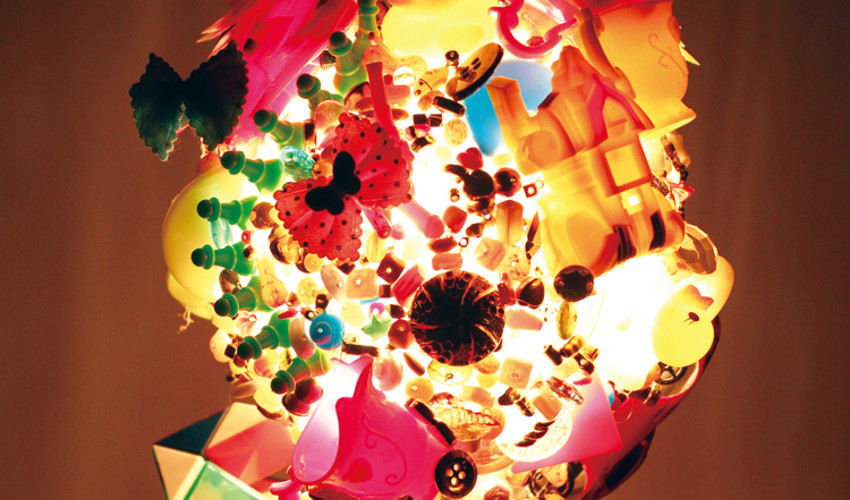 The way people are connected and the means of communication between them are central themes of Yuen's work. Every human relationship and all of their connections are complicated than they appear. People make sounds, gesticulations, they speak words, and think they understand each other. The artist observes these processes of communication and visualize it through her sculptures, paintings, installations and mixed media. She believes that visible items can speak about the invisible ones, creating powerful contrast and giving the audience a strong reason to further explore human relationships.
Sculptures by Angela Yuen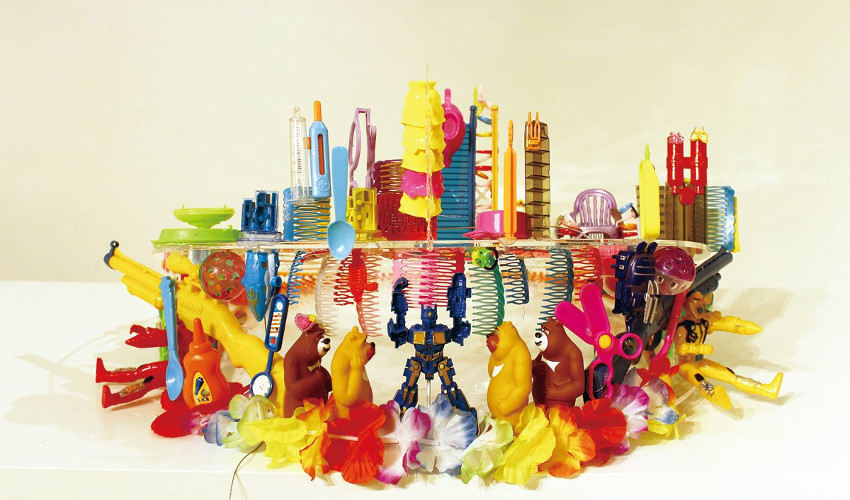 Yuen's artworks are currently exhibited in group show Back to the Future, organized by the Cat Street Gallery in Hong Kong. The exhibition will be on display until 20th February 2016.
She is represented by The Cat Street Gallery in Hong Kong.
Angela Yuen lives and works in Hong Kong.
Featured image: Angela Yuen - Object Landscape Chandelier - Victoria Harbour, 2015 (detail)
All images courtesy of The Cat Street Gallery.