Angelo Bellobono is an Italian artist, whose practice is focused on investigation of belonging, identity, transformation and the changing nature of things. Whether he creates paintings, drawings, video or performance, Bellobono's body of work speaks about the constant geological change and the fragility of personal identity and borders.
Paintings by Angelo Bellobono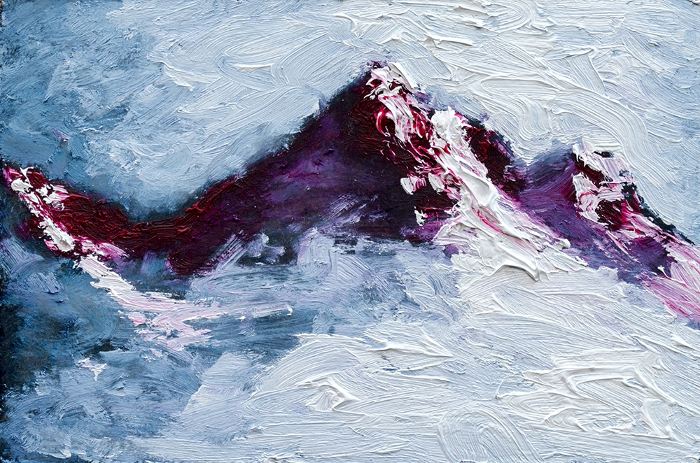 Born in Rome in 1964, Angelo is a passionate traveler. During his extensive travels around the world, the artist witnessed many rapid sociopolitical and geopolitical changes that have effected people forced to live in cultures outside of their own.
In most cases, Bellobono extends his painting practice towards projects that collectively highlight community engagement. His portraits convey a sense of dramatic irony, lost in a blinding whiteness or in a dark sea of crude oil, at once liquid and solid, conceptually unstable and temporary.
A series of geological and personal coincidences led him to draw a connection between the American Appalachians and the Moroccan Atlas, where Bellobono has created Atla(s)now – his most significant project and a community platform for cross-disciplinary collaboration where art and skiing positively enrich the local Berber communities.
Ice paintings - acrylic, mineral and glue on PVC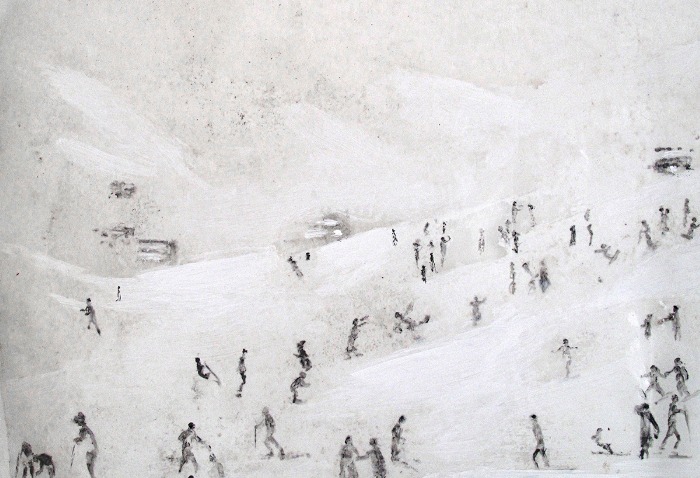 In the series of portraits inspired by John Stuart Mill's philosophical work On liberty, Bellobono yet again explores the thorny paradox of destiny and a constant striving for a place in which to belong. Besides well-known figures from intellectual and political circles, the artist also portrays people with an identity that is nomadic and constantly undergoing definition, like the African and Asian immigrants with whom the artist collaborates in his works. Constantly evolving, the series raises important questions regarding the freedom to choose our own identity – freedom that is not given to everyone.
Lowlife Drawing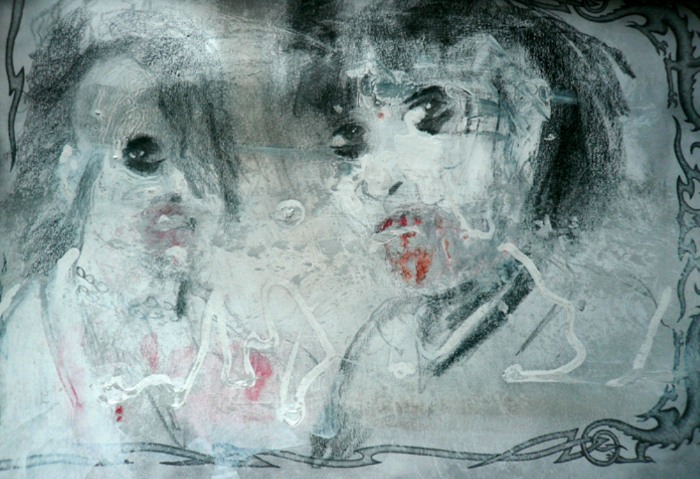 Bellobono's works have been exhibited extensively throughout Europe, USA, Asia, and Africa – in Rome, Calcutta, New Delhi, Brussels, and Cairo, just to name a few. Besides many group and one-man shows held in various galleries and museums, he has also participated in the XV Quadrennial of Rome and the IV and V Marrakech Biennale. His works are also included in numerous public and private collections, such as MAAM Museum Rome, Italian Ministry of Foreign Affairs, Benetton, Hoguet, Floridi, and Peretti.
He is represented by Wunderkammern Art Gallery in Rome.
Angelo Bellobono divides his time between Rome, New York and Imlil in Morocco.
All images copyright © the artist