Arguably the most famous member of the Young British Artists (YBAs) due to his untimely and shocking death, Angus Fairhurst was an English artist active in the fields of painting, sculpture, installation, photography and video. Always displaying the desire to experiment ever since his early college days, this artist worked hard at making sure his pieces are completely unique and unmatched, oftentimes underlined with a strong note of humor. Ever since he became a young star of the English art scene, Angus was the focal point of many exhibitions both in Europe and the United States. work exhibition news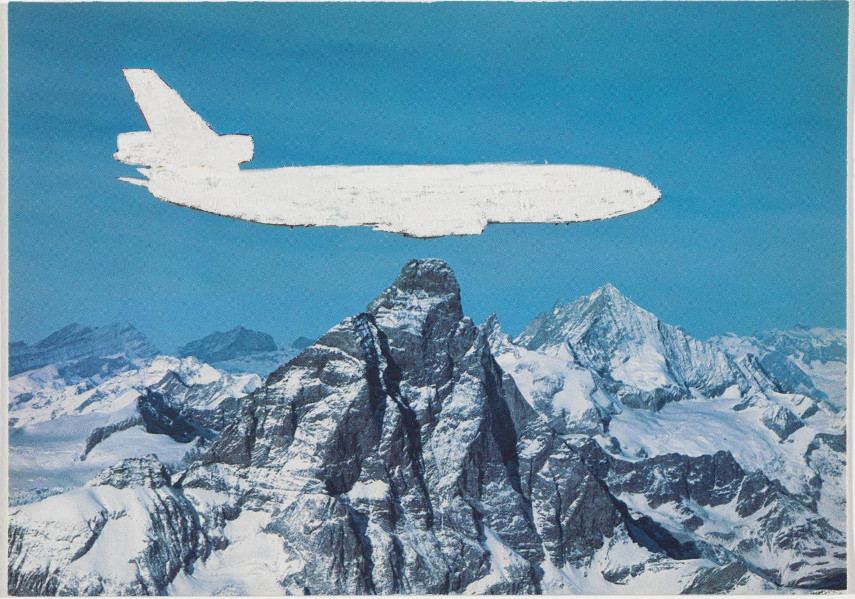 Art College and Career
Angus Fairhurst was born in Pembury, Kent, on 4th October of the year 1966. Always attracted to the world of art throughout his early life, he had no doubt in his mind what he will eventually become. With such aspirations, Angus attended The Judd School between the years of 1978 and 1985, after which he enrolled at the Canterbury Art College in 1985. He graduated in 1989 in Fine Art at Goldsmiths College, a part of the same generation of graduates shared by Damien Hirst. The two were already very familiar with each other by the time they received their diplomas, evidenced by the two 1988 student shows which they organized. Fairhurst and Hirst eventually became close friends and collaborated on many projects. Standing out for his unique creative vocabulary, Fairhurst's early work was often underlined by visual distortions and practical jokes. For instance, he presented a drawing of a gorilla holding a fish whilst they both stare at a plate of chips. Angus loved experimenting[1], so he tested himself in numerous mediums, including movies, sculpture, photography and painting. After he graduated from Goldsmiths, he started to make a name for himself on both national and international levels. As he did during his student days, Fairhurst continued to experiment and test how far a modern artist is capable of going if he utilizes all the contemporary materials, surroundings and techniques at his disposal. In 1991, Angus presented his remarkable Gallery Connections in which he exclusively networked the telephones of the most successful art dealers in London so that they could only talk to each other. The piece was greeted with much skepticism as the gallery owners were scared they are in some way manipulated by such an endeavor. During his mature career, Fairhurst started to make a series of silkscreen prints called Underdone/Overdone Paintings, most of which were made in the year of 1998. The project consisted of thirty paintings which depict abstract forms of a primeval forest with trees, with a strong emphasis on three primary colors.
Angus Fairhurst worked in numerous mediums and fields, but all he ever produced was marked by a strong note of humor in one way or another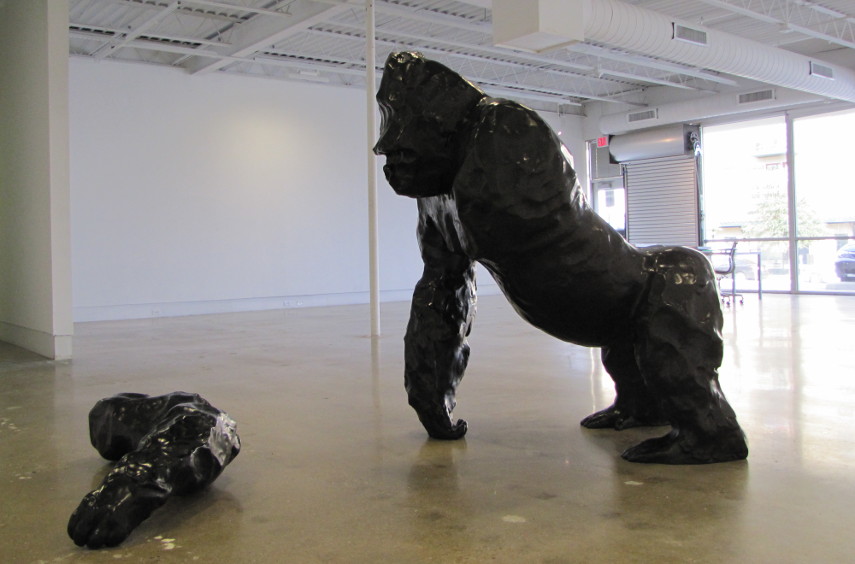 Untimely Death
Although exploring Fairhurst's career is a fun experience at the very least, one who decided to investigate his life will eventually come to a shocking and abrupt end of the tale. On 29 March 2008, which was the final day of his third solo show held at the Sadie Coles HQ gallery in London[2], Angus was found dead in the remote woods near Bridge of Orchy in Scotland. He had taken his own life by hanging himself, with reasons behind that decision remaining a mystery to this day. After the news of his death went viral, Sir Nicholas Serota, the director of the Tate gallery, stated the following in an attempt to dull the pain of the loss: Angus Fairhurst was always deprecating about his own talent, but he made some of the most engaging, witty and perceptive works of his generation and was an enormously influential friend of other British artists who came to prominence in the early nineties.
References:
Craddock, S., Angus Fairhurst, Philip Wilson Publishers, 2009
Anonymous., Angus Fairhurst: The forgotten man, Independent, 2009
Featured image: Angus Fairhurst - Pietà, 1996 - Image via tate.org.uk
All images used for illustrative purposes only.