Anita Wong is a painter who combines the ancient art of Lingan Guo Hau and Impressionism to create her own unique art style. Nature is the main inspiration for the artist who equally admires works by Claude Monet and beautiful Chinese rice paintings. Anita Wong explores the movements of subjects and movement of time which is why animals and elements of nature represent recurrent topics in her work. Colorful tigers and birds in full flight experience a certain level of abstraction but still retain their natural appeal. Perception and preservation are also recurrent topics in her paintings as the artist tries to explore various ways individuals perceive her imagery, but also to preserve and add a modern twist to the old art technique thus making a design appealing to both Eastern and Western viewers.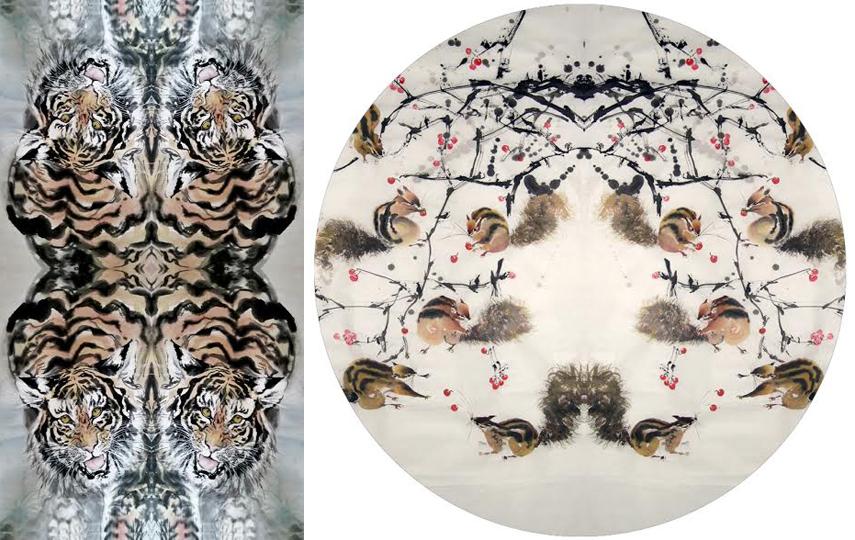 Early life and Teaching Experience
Anita Wong was born in Beijing but moved to Hong Kong at the age of 3. While in Hong Kong, the artist studied under the guidance of 辛鵬九– a World-renowned Lingnan style master (嶺南畫派) and first pupils of Chao Shao An. She continued to study arts at Polytechnic University's art and design in Hong Kong, a program after which she moved to London to continue her life and her studies at University of the Arts London. The artist got her MA and MFA degree in at Maryland's institute college of arts where she later became a teacher. After spending 10 years of her life teaching the young minds, the artist gave up her professor career to focus completely on creating new art art.
Anita Wong lived in Chinese cities of Beijing and Hong Kong but now lives and works in the United States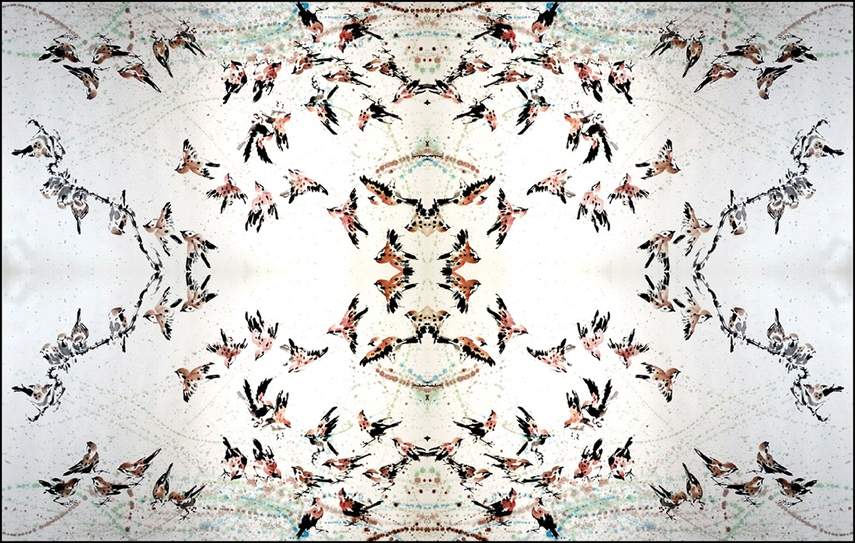 Focus on Impressionism and Lingan Guo Hua
The artist calls her style Impressionist Lingnan Guo Hua, a new mixture inspired by both traditional art from Asia, French Impressionism and an essay by German cultural critic Walter Benjamin entitled The work of art in the age of mechanical reproduction. Anita Wong uses Bamboo brushes to apply Chinese natural pigment and ink to rice paper while exploring the similarities between the two art genres. Impressionism and Lingnan Guo Hua painters both employ expressive brush strokes as a mutual bond, to capture the moment and express their emotions. Anita Wong starts her creative process by carefully researching the topic before producing a mental image of the artwork she will later create. This careful planning is crucial for painting on rice paper since brushstrokes can not be erased after they are applied to the surface. This is why Chinese painting is often considered one of the most demanding art forms that require an abundance of confidence, focus, and speed. If the artist gets to a point where she feels unable to create works according to her plan, she usually takes a physical break from the painting and continues to work on her art, in her mind.
The artist starts her new paintings by carefully researching the topic before producing mental pictures of art pieces she will later create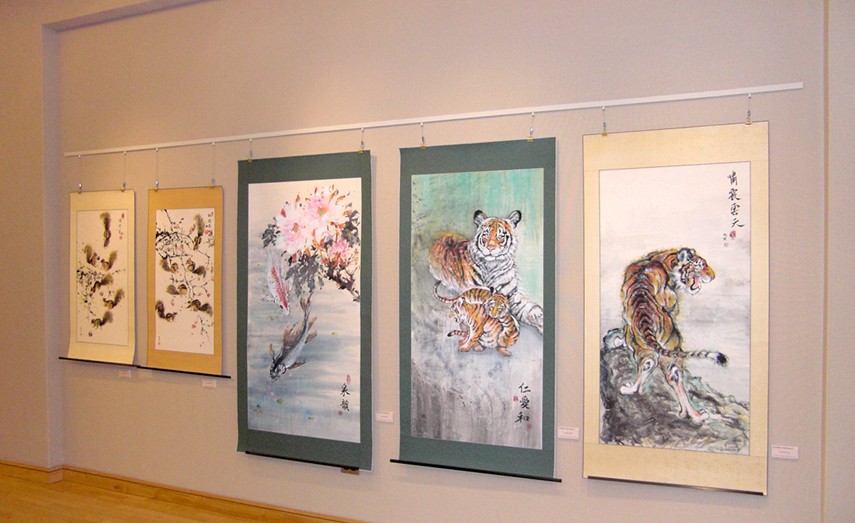 Awards and Career Highlights
In her recent work, Anita Wong deals with the different ways individuals view art and leaves the interpretation of her original pieces to the viewer's mind. In her celebrated Rorschach art series for instance, she created duplicated imagery similar to Rorschach stains thus making the observers question openly on what they view. By abstracting the main subject of her work the artist invited people to view her pieces not only with their eyes but also with their mind and discover new individual meaning of each painting. In her more recent art series entitled Preserve, the painter employed pins to preserve insects and objects found in nature thus achieving one of the main aims of her art - the conservation of the beautiful elements of nature and the ancient painting form of Guo Hua. The painter is also a part of a MAHB Stanford University project whose aim it is to update the social and scientific meaning of traditional art form of Lingnan Guo. Anita Wong won several awards including 1st place Wall Decor Award, Teaching Excellence Award, The Art Institute of Philadelphia and Award Excellence Scholarship, Maryland Institute of College of Art. Additionally, Anita Wong exhibited her work at numerous national and international solo and group exhibitions. Throughout the years the artist took part in an array of non profit artistic projects around the world including Baltimore international rhythm festival and Action AIDS.
The artists lives and works in the United States
Featured image : Anita Wong - Portrait
Images courtesy of the artist