A master of abstraction and deeply rooted meanings behind everything she creates, Ann Grim is a multidisciplinary artist from France who primarily concentrates on painting, although she has been known to create pieces of sculpture and installations as well. No matter which medium she implements, Grim's fundamental aim is to weave together threads of social, cultural and urban experiences through pieces of strong abstraction. She turns art into a true platform for creation and expression, free from all constraints and unchained from anything the society considers to be conventional or necessary.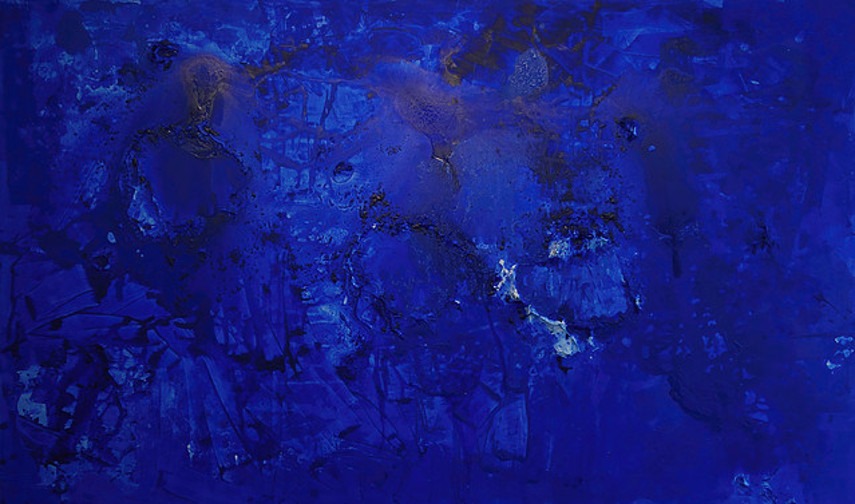 Concepts Behind Her Work
Ann Grim grew up on a constant move, regularly switching residencies between the cities of Buenos Aires, Paris, Cape Town, Montevideo and London. Among these five metropolises, Grim finally chooses to settle for good in the capital of France, believing that the City of Light would prove to be an excellent basis for what she desired - to become a visual artist of many mediums. Luckily for Ann, as well as for all of us that enjoy art, Paris turned out to be exactly what she hoped it would be. Originally, Grim started creating pieces of visual art in order to explore and find answers about the complexity of human nature. Naturally, such elaborate ideas deemed necessary for Grim to employ some very complicated tools and means in order to make what she wanted a reality. Besides the concepts of human nature, Grim also dances around the theme of globalization and the differences between digital age and some more peaceful times that the humanity seems to have left behind. The problem of hyper-globalisation obviously hits too close to home for Grim as this seems to be a repeating theme inside her artwork and she mentions it in most of her interviews. The artist often observes this subject matter through a prism of social sciences, philosophy, history and economics, making her pieces seem even more complex and elaborate.
Through her elaborate pieces, Ann Grim explores complex concepts such as human instinct and hyper-globalisation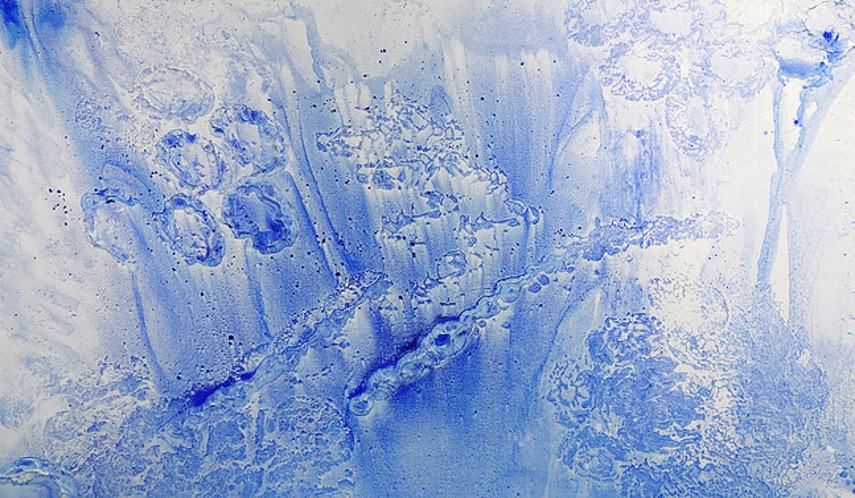 The Intricate World of Grim's Art
As a multidisciplinary artist that she is, Ann Grim gives critical importance to her techniques, materials and medias - no matter if it's the physical or digital kind of art. Her provocative, challenging and hard-to-grasp universe seems as it's caught somewhere between instinctive aestheticism and theoretic rationalization - it literally plays with symbolic metaphors and conveys personal messages unique to every viewer. Due to her education and background, Grimm has most experience working in sculpture, although it seems as her painted pieces are the most successful ones. However, the deep roots of sculpting are buried so deep inside this artist's mind that it sometimes seems impossible to think from any other mediums perspective - whether creating works of art or designing, I'm an avid sculptor used to working with materials such as iron, leather — even the jaws of predatory animals. Metaphorically speaking, the color Ann Grim uses represents the states of human life, the seriousness, the desire, elegance or the struggle with time. Grim's work has been exhibited on many occasions, with the arguably most successful year being 2014, during which Ann held shows at the Palais de Tokyo, the Maison Rouge, the Aquarium de Paris and at A2Z Gallery. It should also be noted that Ann also works as an interior designer, applying her brilliantly elegant touch to more unconventional shapes of visual art. It is very interesting to see how her artistic world holds an instinctive aestheticism, whether Ann is designing furniture or creating traditional works of art.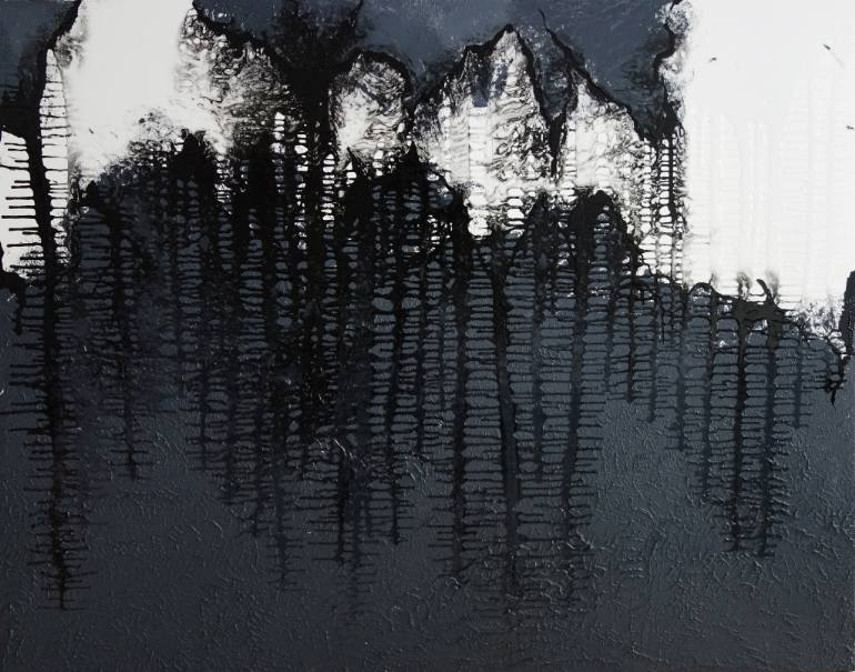 A Supreme Artist for All Your Creative Needs
Through her complex work, Ann Grim showcases the intuitive power of her art by deciphering the complexity of human nature. By presenting us her pieces, Grim opens the doors that lead to both her and our imagination, calling upon the ultimate weapon of both the individual and the collective in an effort against the concepts of barbarism and ignorance. The artist herself explains it: mankind is moving through a history where savagery dominates, predatory, forthright and lucid, this is a humanity that's on the verge of sacrificing its fundamental innocence. Whether you are interested into getting yourself involved with such hard topics or you are just a fan of abstraction that does not desire to be given directions when viewing art, Ann Grim is the right artist for you.
The artist is represented by Markowicz Fine Art in Miami, United States.
Ann Green lives and works in Paris, France.
Featured image: Ann Grim - Portrait of the artist, photo credits Makeupforever.com
All images courtesy of Ann Grim