An English botanist during Victorians times and probably the first female photographer, Anna Atkins – is considered to be the first person who made a realistic attempt to apply photography to the complex task of making repeatable images for scientific study and learning, by the words of the art historian Larry J. Schaaf. This progressive scientist and artist was also a pioneer in publishing books of photographic images, in her published collection created from 1843 till 1854 and titled British Algae: Cyanotype Impressions. The book contains more than 400 kinds of algae in which she even made numerous photographs of each specimen but also numerous copies of the book.
Anna was one of the pioneering artists to make a collection of photographs in a published book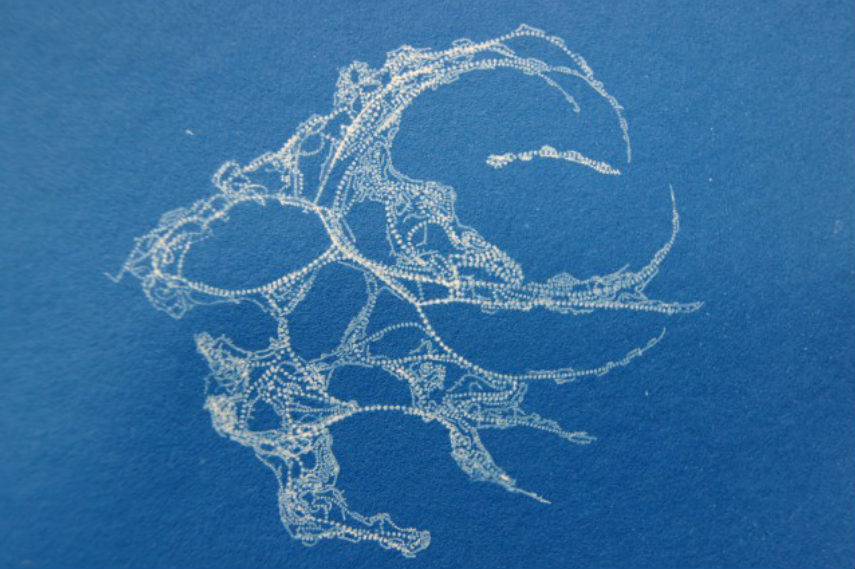 Anna Atkins – The Early Master of the Cyanotype Technique
The cyanotype process was first described by the polymath Sir John Herschel in 1842, exactly three years after the invention of photography on paper by William Henry Fox Talbot. Paper or other absorbent material is first coated with a mixture of iron salt and potassium ferricyanide. After that, a flat item is placed on top and held in place under a piece of glass while exposing the entire piece to sunlight for several minutes. Afterward, paper is rinsed with water and the image removed. The part of the paper which was exposed to light develops a Prussian blue pigment and the subject of the cyanotype remains silhouetted as a trace, by the words of Carol Armstrong, the professor of art history at Yale University, focusing on Atkins's work.
Cyanotype technique is known for creating stunning images coated with Prussian blue pigment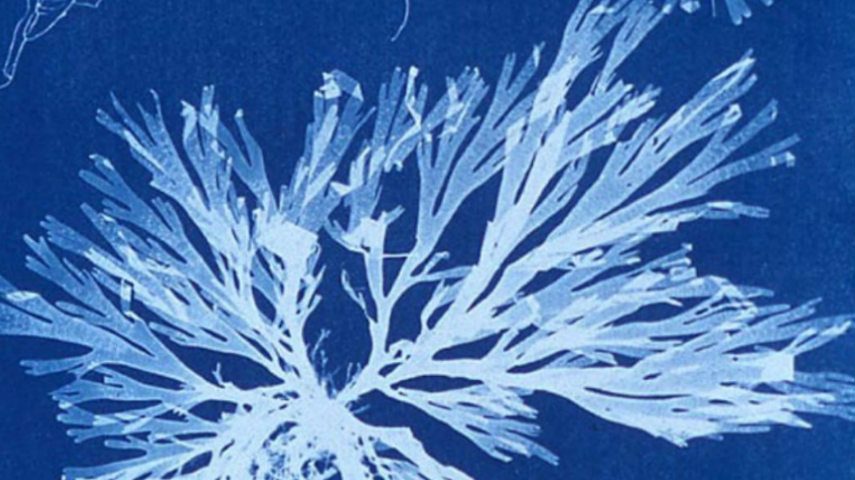 Anna Atkins Biography Marked by the Pioneering Photography Book
The New York Public Library has recently made all works from the most famous photography book by Anna Atkins available for public, making her identity and importance more known and open to the wider audience. Only for this project, this British artist has created more than 5000 original photographic prints and each one on a piece of hand-coated paper! She produced and published this book which collects more than 400 different algae species all by herself. Since her debut book of cyanotypes was released in 1843, she became the first person to publish a book of photography. British Algae is the only major work involving cyanotype use from that time period, unique, artistic and demanding.
This scientist and artist made each of the 5000 original photographic prints alone and by hand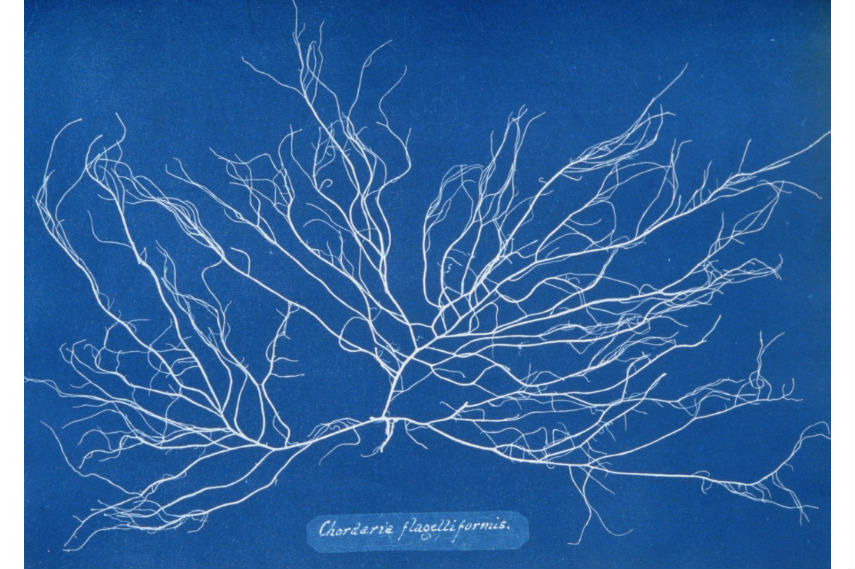 A Highly Inventive Scientist and Artist
Atkin's work can definitely be viewed as an important contribution to the development and history of photography, in which she used cyanotypes expressively even to present subjects beyond algae, including ferns, feathers, and lace. Even though the photographs were created for a scientific purpose, it still doesn't make their artistic value less visible and significant. Anna Atkins's experiments made a foundation stone in getting the idea of photographic illustration accepted and spread, even though these works were not as useful in the botanical level since drawings still made more information about the plants available and visible.
Featured image: Anna Atkins – Portrait, 1861, Courtesy of Wikipedia. All images used for illustrative purposes only.