Anne Smerdon is an Australian contemporary artist, known for juxtaposing beautiful women and animals, which gives her art a whimsical, folk-fantasy look. Since an early age, she possessed creative energy, and was drawn to animals – something that is going to mark her artistic career.
Art by Anne Smerdon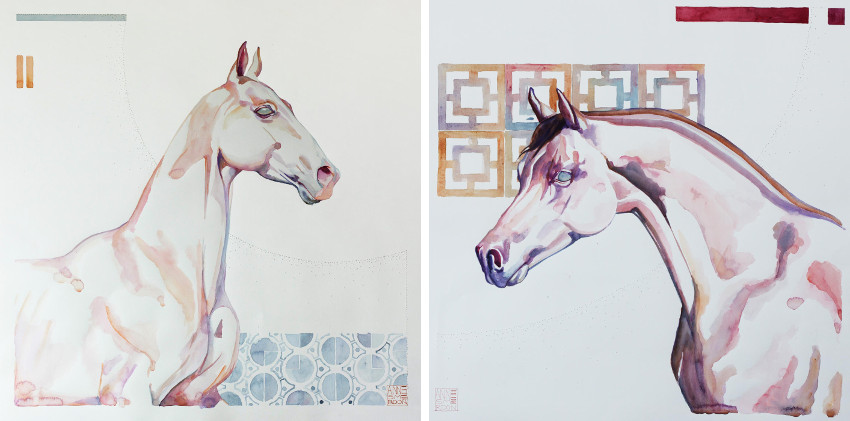 It was a surprise for everyone when she decided to study law. During classes, rather than taking notes, she was drawing, and that lead her to realization that she is an artist after all. Smerdon earned a Bachelor of Architectural Design from University of Queensland. Art is an excuse for the artist to go out and meet the people and look at animals, whose characters she then tries to capture. She didn't have an original vision for her art, she just wanted to record all that she found beautiful.
Art by Anne Smerdon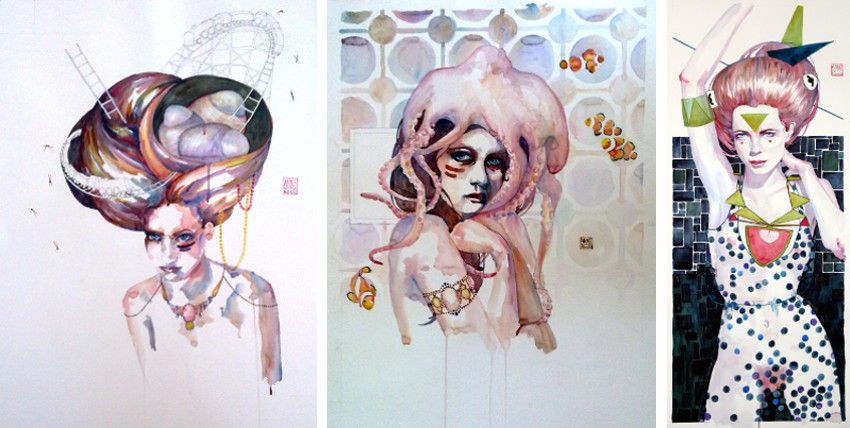 When she was 26, the doctors diagnosed a problem with her heart, and she had to undertake a surgery. Before the surgery, the main theme in her work was a relationship of girls with animals, in which the girls were protectors. After the procedure, she couldn't see the girl as the strong figure in her art. Smerdon got in contact with horses and started riding them, and they became a huge inspiration in her work, and a main theme. Being around animals and creating art is making Anne happy, and she can't imagine her life without those two.
Art by Anne Smerdon
She is represented by 19 Karen Contemporary Artspace in Gold Coast, Australia.
Anne Smerdon lives and works in Queensland, Australia.
Featured image Photo Credits © Dannielle Murray.
All images courtesy of 19 Karen Contemporary Artspace.