Through the multiple disciplines of drawing, painting, and collage, Anthony White connects urban landscapes with his Australian heritage, focusing on the surface, importance of physical engagement, and the found object. Exploring the various methods and techniques, he has found the basis of his visual language in works through research of abstract action painters of the 1950's New York School and postwar Japanese movement Gutai, but there are also visible the influences of Mondrian's De Stijl, combines of Robert Rauschenberg and Kurt Schwitters Merzbau projects. After spending two years between New York and Paris on Travelling Scholarships, White finally settled in the European capital of arts, establishing his permanent studio there.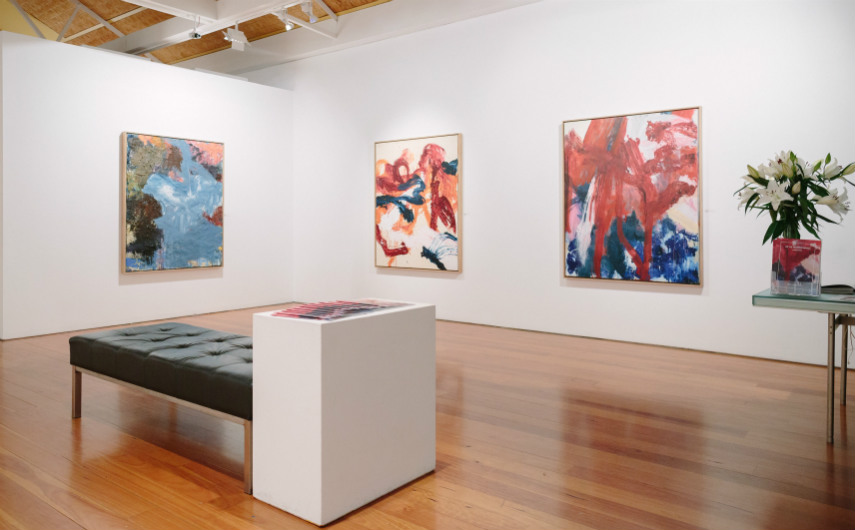 Focusing on Physicality of Materials
White was born in Sydney where he graduated with a Bachelor of Fine Arts degree from the National Art School, continuing his education at the New York Studio School Marathon Program in New York City. He completed a residency at the Vermont Studio Centre in 2008 and finished two Artist in Residences at La Cité Internationale des Arts, Paris, in 2009 and 2010. Utilising various painterly techniques, the artist's expression relies on the Italian Pentimenti method of upgraded layers with allowance of visibility of other paint beneath, on decollage, which is opposite of collage and involves cutting and tearing away materials, instead of adding, and dechirage, a kind of partial decollage made by using a paper for a creation of three-dimensional effect on the surface of the work. His gestural abstract painting is about surface and physicality that depend on each other. It could be interpreted on multiple levels, from formal and visceral to the contemplative, reflecting the deep meaning and dramatic impression of the interplay of light and space with the painted surface. It is interesting to see how painter of his age deals with complex demands of modern and avant-garde styles. White succeeds in bringing together the body of work emphasized with his passion for color, form and movement and adapting them to his distinctive way of expression.
Anthony White utilises present-time image making techniques drawing from Modernist movements
[caption id="attachment_297134" align="aligncenter" width="855"]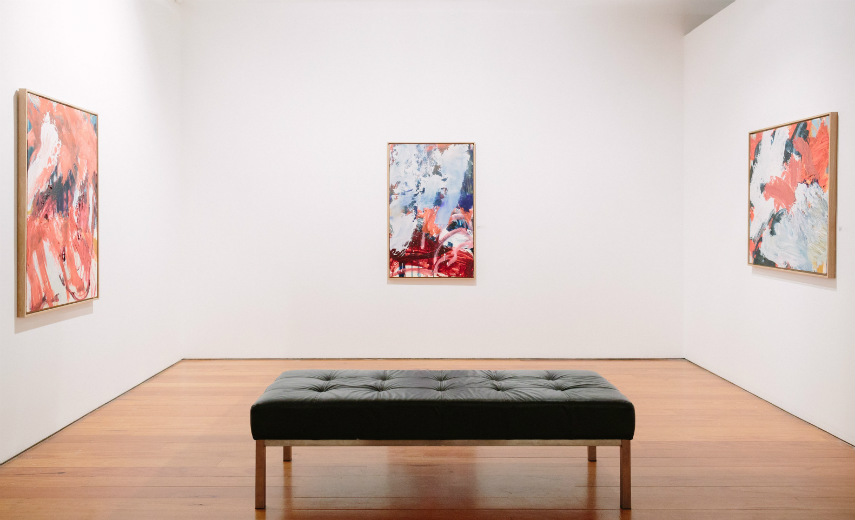 Anthony White - Exhibition As The Sleeper Wakes, Metro Gallery, Installation view, 2016[/caption]
Selected Exhibitions and Awards
An initial research residency at La Cite Internationale Des Art in Paris introduced the artist with different modernist cultural movements and encouraged him to experiment utilising urban landscape from an Australian perspective. White's work has been exhibited in numerous solo and group exhibitions worldwide and included in several, both public and private collections. Recent gallery solo exhibitions have included As The Sleeper Wakes (2016) and Pentimento at Metro gallery (2015) a survey exhibition at Le Pave D'Orsay (2014), exhibition Informal Relations at The Cat St Gallery, Hong Kong (2013) and two solo shows with Sydney gallerist Iain Dawson: Paris Paintings (2010), and Scratching the Surface (2011). He has also been curated into group exhibitions focusing on Australian Contemporary Painting in Sydney, London, Hong Kong, Paris, and Brisbane. As the recipient of awards of Landscape painting in 2005 and 2007 and the Leipzig International Art Program Scholarship in 2010, his talent was recognized by famous costume designer Catherine Martin who commissioned his work on two separate occasions.
The artist is represented by Ideel Art Gallery.
Anthony White lives and works in Paris.
Featured image: Anthony White at Metro Gallery, 2016
All images courtesy of Ideel Art Gallery