Antoine Desailly is a French artist, best known for his drawings and installations based primarily on repetition. Born in 1982, the artist graduated from ENSBA - Ecole Nationale Superieure des Beaux Arts, in Paris. Influenced by the paintings of the Middle Age and by the geometry of the colorful Persian miniatures, the artist brings together in harmony the trivial and the strange, the ordinary and the magnificent.
Desailly's Pattern drawings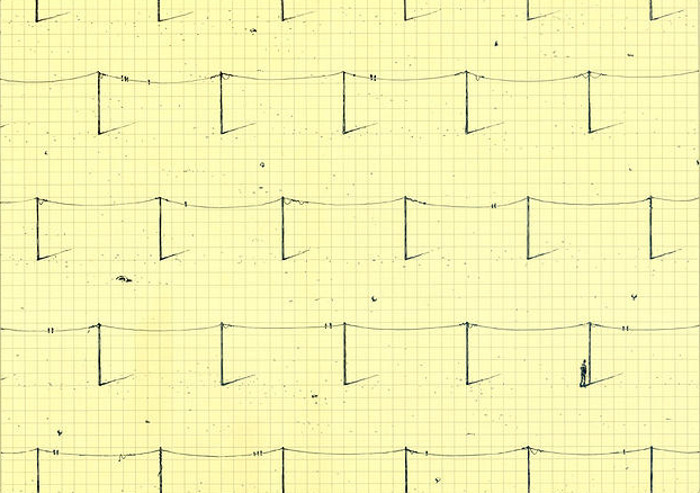 Antoine Desailly transfers patterns from reality on the pages of his yellow sketchbooks, again and again, until saturation. Palm trees, soldiers, cars, clouds, windows and pipes are all subjects of his drawings. He explores the repetitive and evolutionary character of the image within the areas of drawing, painting and installation. By taking bits and pieces of reality, he provides a new perspective to everyday life and gives value to marginal objects set aside.
Pattern drawings detail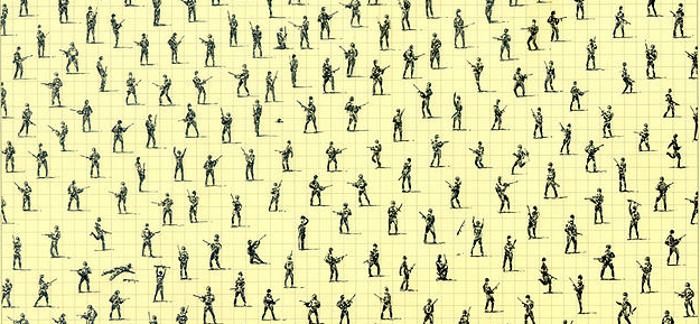 Desailly's drawings portray everything from trash cans systematically set side by side, hoses that twist around each other, boarded-up windows and telephone lines that stretch across an almost barren landscape. His paintings are larger in scale but manage to transpose a similar appearance.
Agglomérat installation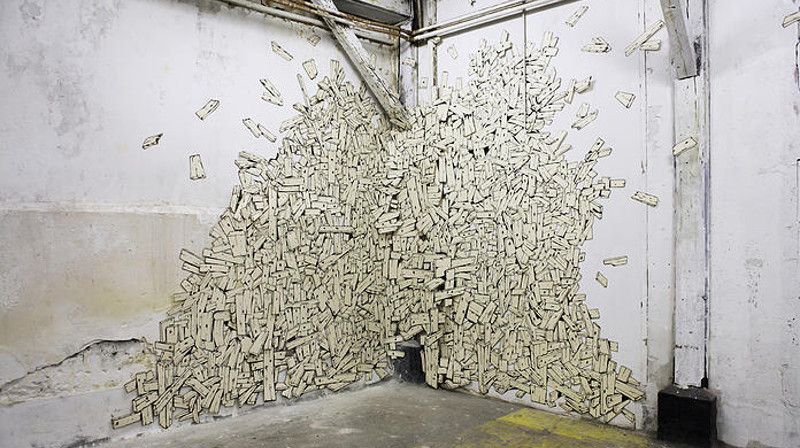 In 2012, Antoine transformed his drawings into a large installation titled Agglomérat. The installation is composed from illustrated pieces of wood, affixed together. Another series of his works – Waste Paintings, display a range of objects, found floating in the canals, forgotten in the city outskirts, thrown in abandoned spaces.
Waste drawings series
Since his first exhibition in 2003, Antoine Desailly's art has been featured widely throughout France, Belgium, Budapest, and Belgrade. He is represented by Galerie Celal in Paris.
Antoine Desailly lives and works in Aubervilliers, France.
All images copyright © the artist