One of the world's most recognized photographers and a celebrated director, Anton Corbijn is a Dutch artist who has shot some of the most famous musicians of the past four decades. Best known for his distinctive collection of black and white images, the list of his subjects includes music icons that range from the Rolling Stones and the Sex Pistols to Björk and Luciano Pavarotti. In addition to his impressive body of photographic work, Corbijn is also famed for his collaboration with bands such as Nirvana, Joy Division and Coldplay, as well as Depeche Mode that he is known as bands' invisible member. His creative relationship with U2 band is one of his most prolific that has resulted in a rather brilliant album covers for The Unforgettable Fire, Rattle and Hum, The Joshua Tree and Achtung Baby as well as several music videos, including One.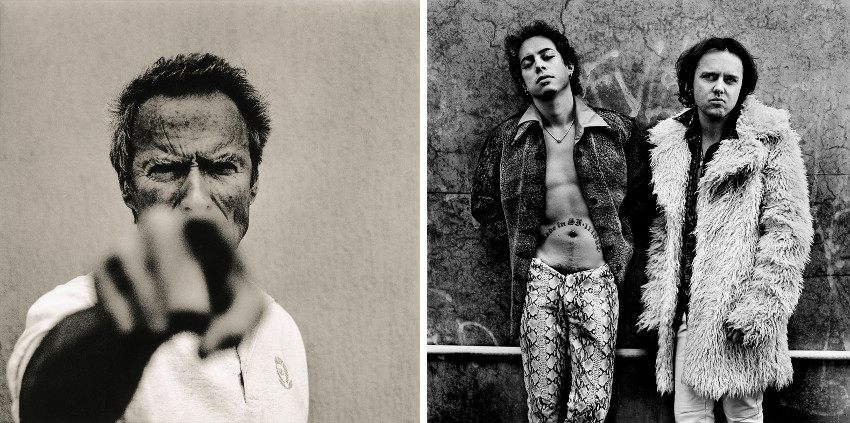 Early Years and His First Photographs
The son of a Protestant minister, Corbijn was very shy as a boy. In the summer of 1972, his father Anton Corbijn van Willenswaard took up the position in the small Dutch town of Groningen moving his wife and four children with him. Having no friends in this new area, 16-years-old Anton heard about a concert of Herman Brood and wanted to attend, but didn't want to go alone and draw attention to himself. He asked his father if he could borrow his the camera so he could get to the stage without feeling like people would be staring. After getting the photographs developed, Corbijn sent them off to a magazine, and, to his surprise, they published them. That was the moment that changed his life as he became interested in creating photos for the world of music. Within a few years, Corbijn realized that the musicians he enjoyed the most had lived in the United Kingdom, so he decided to move to London in 1979. Two weeks after his arrival in England, he found himself at a concert of his favorite band, Joy Division and, at the end of it, was able to meet the band. Additionally, they invited him to shoot some photographs of them.
He became interested in photography at the age of sixteen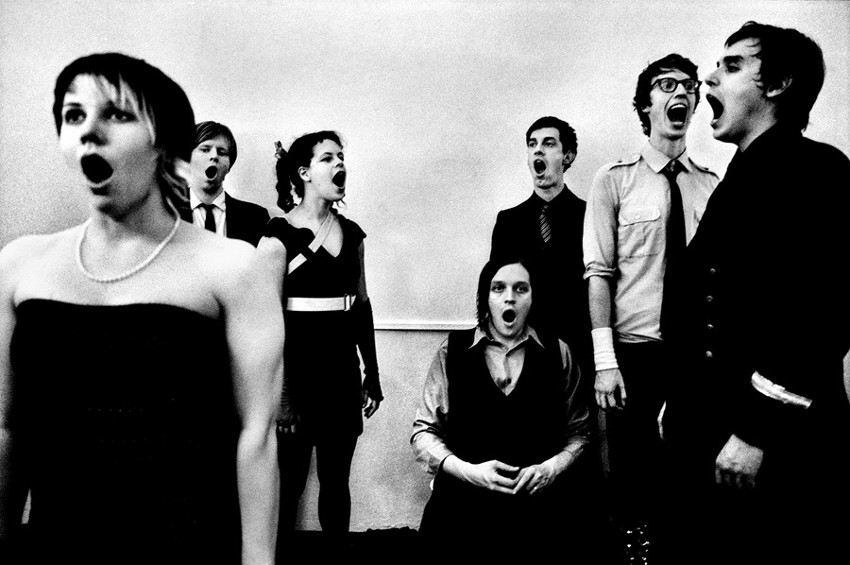 Black and White Photography by Anton Corbijn
From the late 1970s, New Musical Express (NME), a British music journalism magazine, featured his oeuvre on a regular basis and would often have a photograph by him on the front page. Traveling for them to different cities throughout England, Corbijn has started to shoot in black and white, mostly inspired by the bleak and desolate environment and poverty-stricken areas, as well as by the melancholy music and musicians surrounding him. Giving a stark and lonely look to his images, Corbijn's subjects appear to be calm and far removed from everyday life. His photographs show raw emotion. The artist's style of producing black and white photos using grainy films became an important part of the visual culture and has been imitated and copied greatly. In the early years of London-based The Face, Corbijn was a regular contributor. During this period, Corbijn also began to take photographs for famed magazines such as Vogue and Rolling Stone.
Corbijn photographs show raw emotion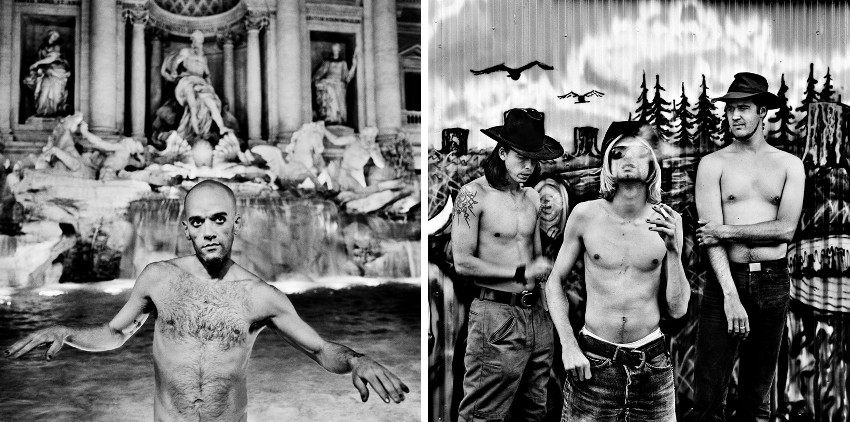 Collaboration with Depeche Mode
Anton Corbijn met Depeche Mode in the early '80s when NME asked him to do some shots of the band. After that, he was asked to shoot them again, but Anton refused at first because he thought they were wimps. Since then, Corbijn has changed Depeche Mode's image and gave them a different look. The incredible body of work produced with Depeche Mode includes more than a dozen music videos, from the spaghetti-western inspired Personal Jesus to the tongue-in-cheek homage to 70s cinema, It's No Good, in which Corbijn even cast himself in a cameo. In 2014, the artist directed Depeche Mode Live in Berlin, a concert film featuring a 21-song set, plus behind-the-scenes footage, interviews, extras and a two-song acoustic session. It was filmed on location at the O2 World Berlin on November 25th and 27th, 2013 during the band's Delta Machine Tour.
Depeche Mode - Enjoy the Silence (1990), directed by Anton Corbjin
Iconic Images of Modern Pop Culture
Many of Corbijn's photographs have become iconic images of modern pop culture. Amongst Depeche Mode, he has photographed musicians, scientist, models, actors and actresses, including names like Bob Dylan, Tom Waits, Bruce Springsteen, Miles Davis, Björk, Elvis Costello, Clint Eastwood, Robert De Niro, Cameron Diaz, Naomi Campbell, Stephen Hawking, Morrissey, Simple Minds, The Cramps, Roxette and Herbert Grönemeyer, and thousands of others as well. In 2003, he made a portrait series of Nelson Mandela in Cape Town. Several years later, one of these portraits formed the base of a delightful artistic collaboration between Corbijn and Dutch visual artist Berend Strik who re-worked the portrait by using his remarkable stitching technique. It resulted in a double-sided artwork - Mandela Landscape - the backside showing a labyrinth of wires and stitches. Both the original piece and a limited edition of 80 prints were sold to fund the international edition of ZAM Magazine, an independent multi-media platform celebrating African creativity and new thinking. Album covers featuring photos by Corbijn include those for Springsteen, The Rolling Stones, Nick Cave, Bryan Adams, Metallica, Bon Jovi, The Killers, Marianne Faithfull, Simple Minds, R.E.M., The Bee Gees, Saybia and Moke, to name a few.
Corbijn has photographed numerous musicians, scientist, models, actors and actresses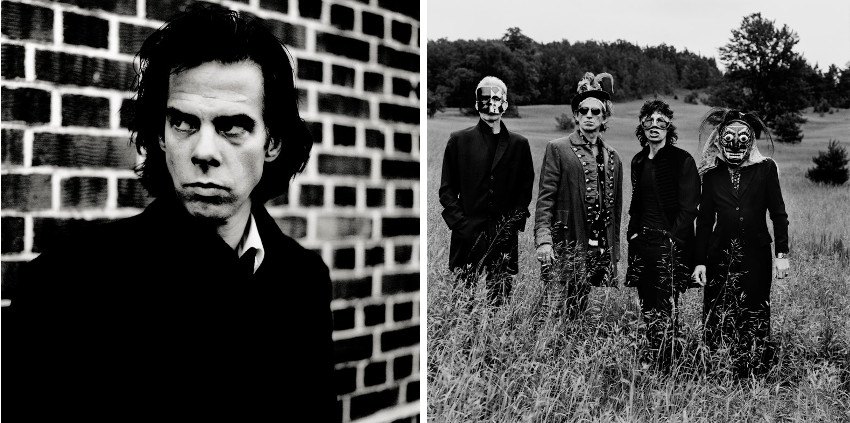 Music Videos
Besides his photographic oeuvre, Anton Corbijn also designed stages, directed music videos and directs feature films these days. He directed more than 75 video clips for Palais Schaumburg, David Sylvian, Golden Earring, Depeche Mode, Coldplay, Nirvana and U2, among others. His first video in color was made for U2 in 1984 for their single Pride (In the Name of Love). In 2005, Palm Pictures released a DVD collection of his video output as part of the Directors Label series. In 1994, the artist directed Some Yoyo Stuff, a short film about Don van Vliet, alias Captain Beefheart for the BBC.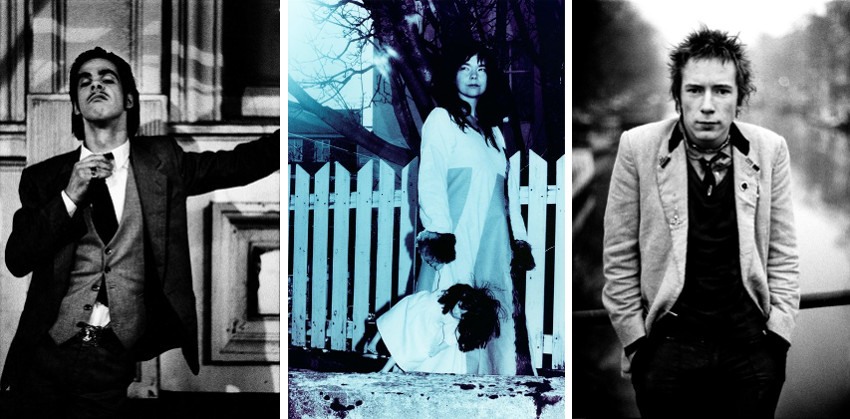 Film Directing: From Control to Life
Corbijn's made his directorial debut with Control, a film about the life and death of Joy Division singer Ian Curtis. It won several awards at the Cannes Film Festival, including the Director's Fortnight. Control went on to win five British Independent Film Awards including Best Film and Best Director. In 2010, Anton Corbijn directed the film titled The American, starring George Clooney. Corbijn's third film A Most Wanted Man with Rachel McAdams and Robin Wright, was released in 2014. His latest movie entitled Life is about a brief, but transformative period in the life of Dennis Stock, a photographer for Life assigned to shoot pictures of James Dean. The movie stars Robert Pattinson as Stock and Dane DeHaan as Dean. The film had its premiere at 65th Berlin International Film Festival, at Berlinale Special Gala at the Zoo Palast on February 9, 2015.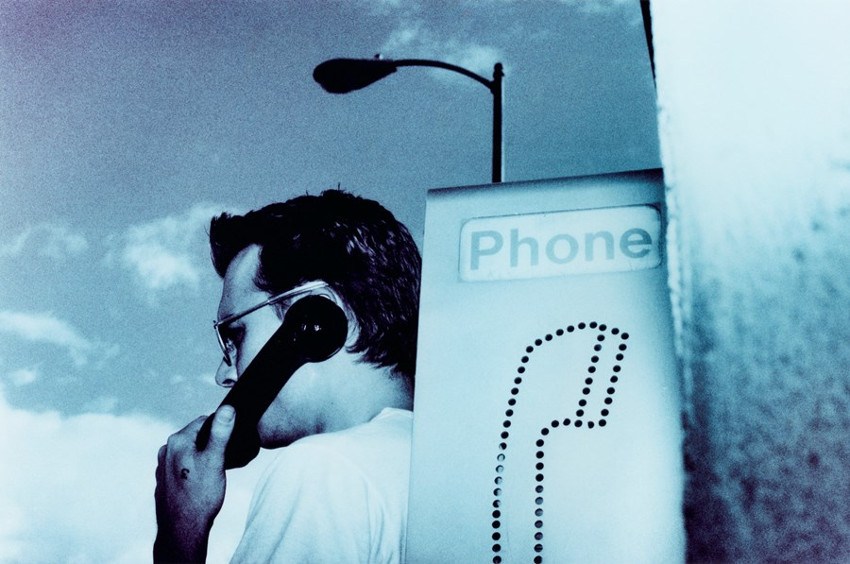 Inside Out
In 2012, Anton Corbijn was the subject of Inside Out, the documentary portrait made by a Dutch director and producer Klaartje Quirijns who followed the artist as he traveled the globe doing photography and making films. The 80 mins picture portrait investigates the artist persona "uncovering his motivation and inherent conflict as an artist, between audience's admiration and personal loneliness." The result of almost four years of filming, Inside Out includes interviews with Bono, George Clooney and Corbijn's family, and also follows the man himself to his home, his studio and places of work. Featuring appearances from U2, Metallica, Lou Reed, Arcade Fire, Depeche Mode it also holds a soundtrack including Joy Division, Nirvana, Depeche Mode, U2 and original music by Gavin Friday.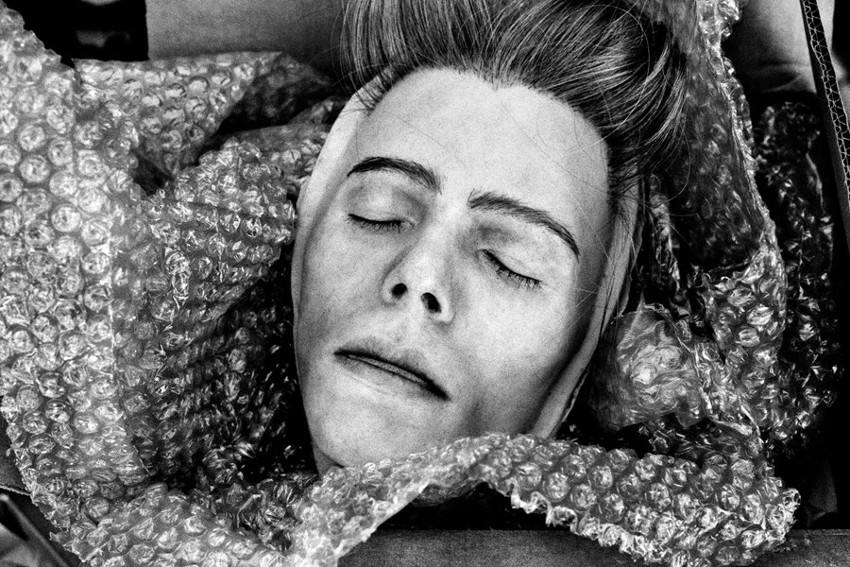 Masterful Photographic Portraits
Corbijn fused his love of art, music and photography into a career that spans iconic album covers, genre-defining music videos, as well as amazing films and portraiture. He has photographed nearly every major world musician creating some of the most recognizable black and white portraits. He has always strived to create a body of work that is timeless, ageless, and both documentary and narrative. Almost four decades in the industry, he continues to make alluring photographs that emanate stillness. His oeuvre has been exhibited in many one-man and collective shows throughout the world. In 2015, the Gemeentemuseum den Haag and the Hague Museum of Photography organized a pair of retrospective shows to mark the artist's sixtieth birthday. The exhibition featured highlights from all Corbijn's series and work that ranges across his iconic imagery, personal projects and collaborations. The photographer has also published many books, including Famouz (1989), Strangers (1990), Allegro (1991), 33 Still Lives (1999), Werk (2000), Everybody Hurts (2003), U2 and I (2005), among others.
Featured image: portrait of the artist, via ravepad.com
All images copyright of Anton Corbijn, via anothermag.com