Anya Spielman is an American abstract artist, a student of Wayne Thiebaud. She explores the relationship of binary forms - the tension between humanity and inhumanity.
Spielman was born in Berkeley, California in 1966. She earned her degree at the University of California at Davis, majoring Art Studio and Anthropology. After graduating Anya continued to be mentored by Wayne Thiebaud, known for his colorful works depicting commonplace objects and who had been guiding her throughout her formal art education.
Weightless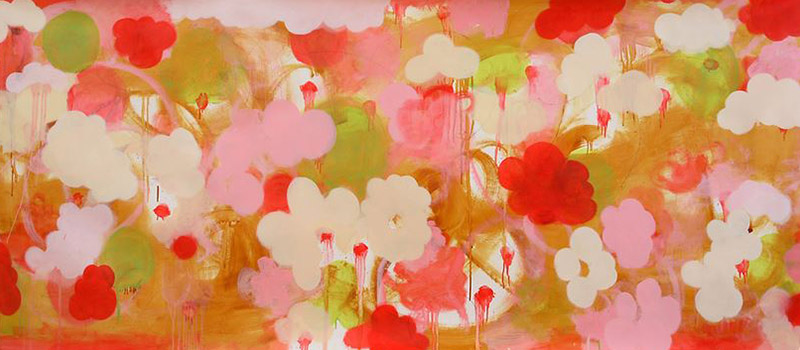 Anya was always curious about the things that lie beneath surfaces, so she was driven to experience drawing from cadavers, to work in construction and demolition, participate in informal ethnographic researches or travel alone all over the globe. She spent some time in Paris and then New York where she worked in her Bowery studio in Manhattan. Being both a West Coast and East Coast painter, Spielman returned to her native California in 2005
Whet, 2015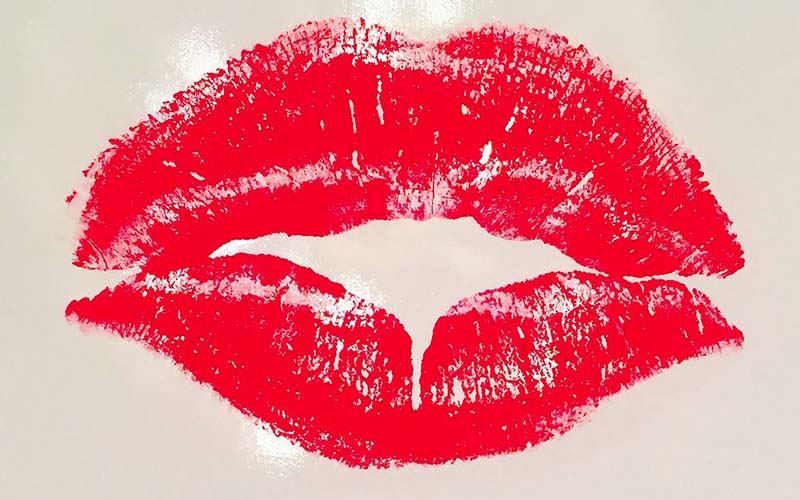 Spielman derives her inspiration from, at first glance, completely different places and experiences – her pregnancy, early childhood of her two kids, 9/11 and all the way to Japanese blossom explosion of color annual show at the Brooklyn Botanical Gardens. Sometimes she even works on up to forty paintings at a time!
All of her artworks are characterized by the indissoluble micro and macro aspect of her work, the intensity of saturated color and the submerged language of her work. Anya uses reds and pinks, linking the flesh and blood, and her pale creams, yellows and blues often recall bodily fluids – creating so the pulse of life.
Petites Boules and Bush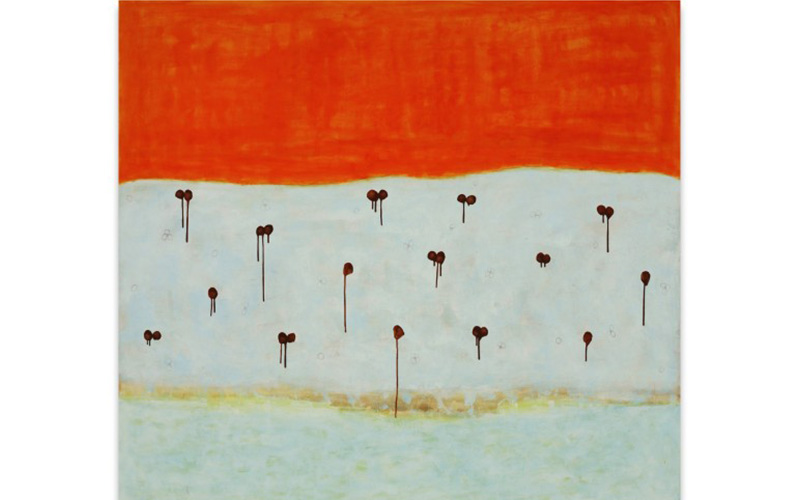 Spielman's large oil on canvas titled Petites Boules was exhibited in Uruguay via The US Department of State Art in Embassies Program. In 2007, during his visit to Uruguay, President Bush was photographed in front of this piece.
The artist is represented by IdeelArt.
Anya Spielman lives and works in the Los Angeles area.
All images copyright © the artist