Aris is an Italian street artist whose work started with the initial idea to explore the notion of letters. He never cared much for characters and figures, wanting to explore his focal point of interest. Along the years, he has worked with KNM crew, PBS and OK crew, experimenting with several techniques. The power of his creativity grew even more immense and his interests moved to the field of abstraction, as he got to the creation of "puppets". Constructing his own expressive language, Aris has been a distinguished figure in the European scene of urban and contemporary art for more than twenty years.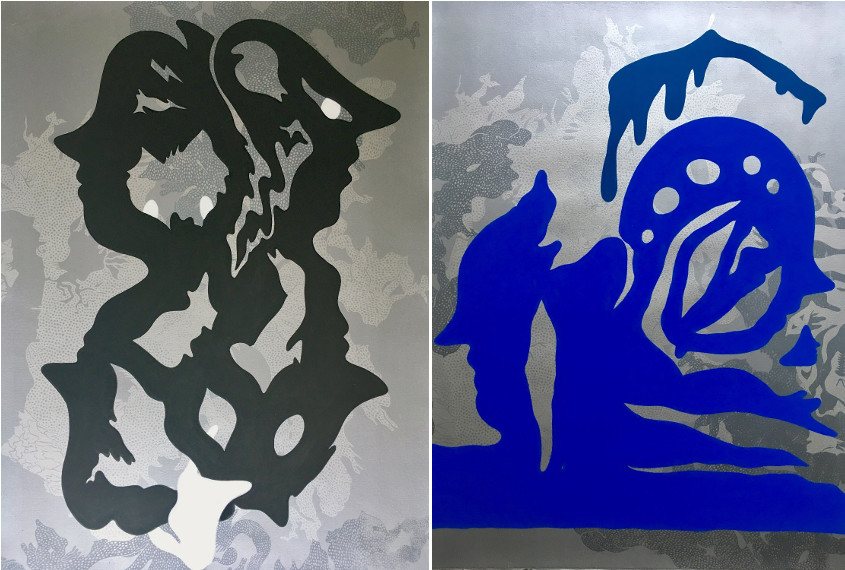 In the Beginning, There Were Letters
The Italian artist's career started in 1993 in a small town near Florence. Utilizing the walls of railway wagons, Aris seized the opportunity to create and experiment, finding his own expression which would make him recognizable. He was using iron and many other poor materials as background in creating his pieces. The aforementioned interest in lettering quickly led him to develop a unique style of his own. He would gradually move away from this motif, through a smooth transformation, as the letters turn into silhouettes, subtle and gentle. Uninterested in breaking through the surface on which they lay.
Aris gradually moved away from the letter motif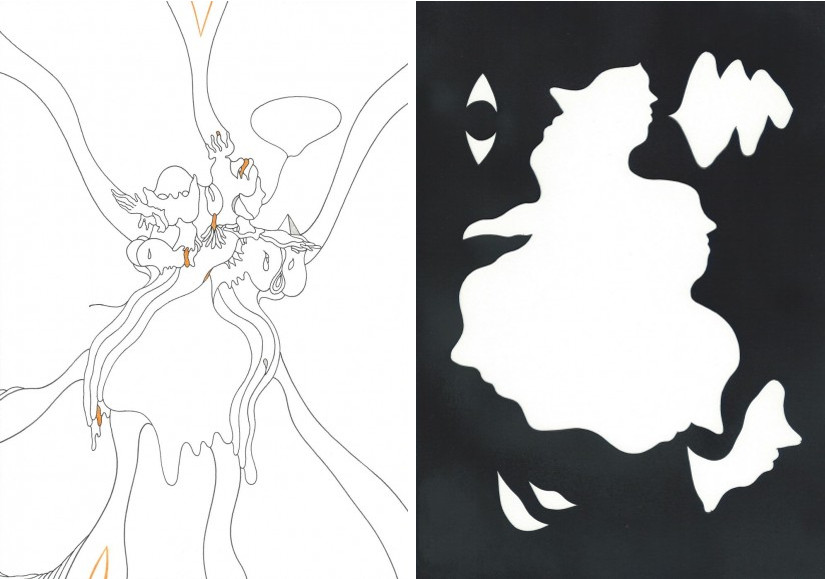 Regenerating Urban Landscapes
Subtly generated fluid bodies allure with their continuous composition. They range as a great stain leaving a trace on the face of the world. Aris' humans are more like spots, shying away from immediate recognition and viewer's understanding, slowly moving to a formal synthesis where a natural principal is rediscovered as absolute. The artist's goal is to revitalize and regenerate urban landscape, reinventing it to fit his art form. Aris' pieces are given symbolic meaning with his use of the same material from which the surfaces were made of.
The artist wishes to reinvent the urban landscape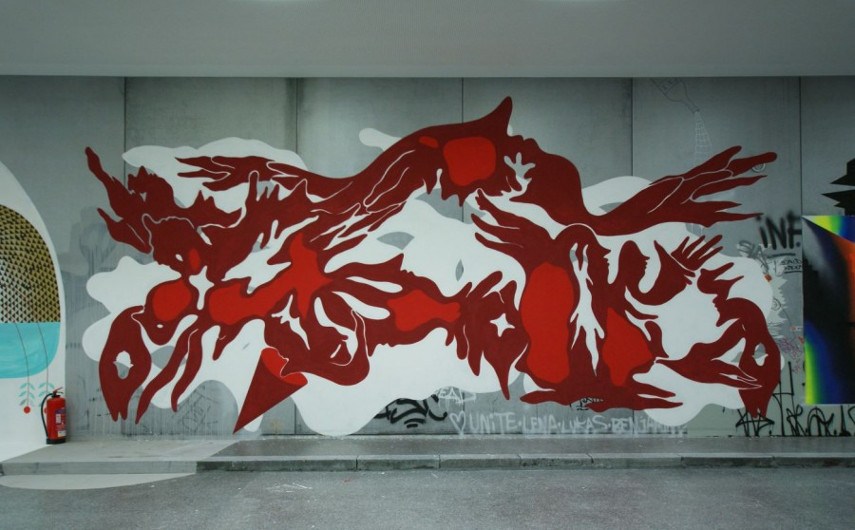 The Serene Chaos
Natural elements in the Italian artist's pieces are composed of an abstract structure. Still, all of them – human figures, plants, and animals come to a complete mental symbiosis. The artist's lines flow freely synergic to natural elements that he depicts, in search of a perfect shape. Even though his compositions are so often shapeless, they ooze a deep sense of serenity. In these gentle, quiet lines, a chaotic universe is discovered, paradoxically evoking feelings of tranquility. Over the years, traveling became a crucial part of Aris' job and led him to paint in many countries, including Spain, Germany, Poland, and Russia. The artist has had exhibitions in Italy, Germany, Hungary, UK and the USA, becoming an international artist renowned for his unique style.
The artist is represented by MAGMA Gallery.
Featured image: Aris - Mural
All images courtesy of MAGMA Gallery