Armen Agop is an Egyptian artist who makes sculptures that reminiscence the harmony, balance and purity of the human soul. He discovers the new meditative realms through his clean and minimalistic works. When he creates he balances the positive and negative, and that is one of the main reasons he stresses out the firmness of the sculpture. All the energy has to revolve around the center, and the polarities can circle near the boundaries. Growing up in Egypt influenced his notions of sculpture and form. What inspired him the most is the simplicity of the desert, and how just one line in the sand can change the landscape.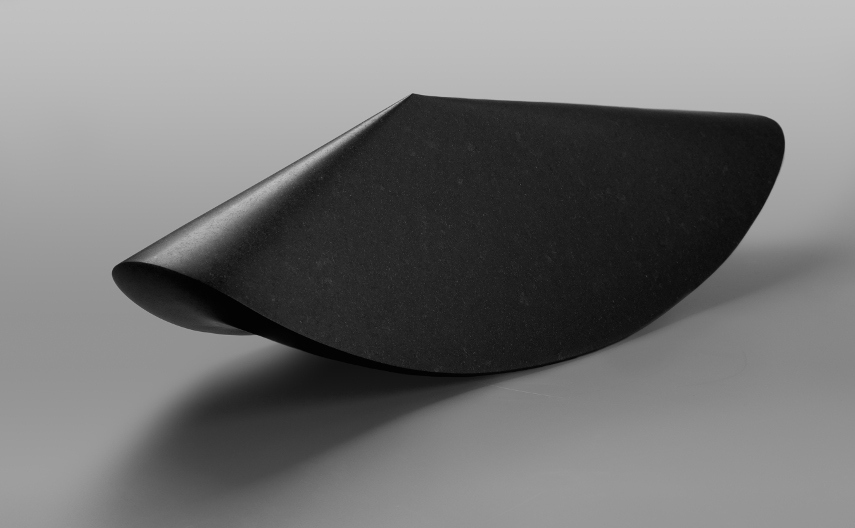 Egyptian Beginnings
Armen Agop was born in Cairo, Egypt in 1969. Since he was a child he was interested in painting, and at the age of 13, he was working as an assistant in one studio. He studied Fine Arts at the Helwan University in Cairo and received a research scholarship, after graduation. First, he started exhibiting sculptures all over Egypt and then all over the world. He won a prestigious art award, the Rome Prize in 2000. The next step on his journey was moving to Europe. Some of his pieces are parts of collections of the Egyptian Modern Art Museum, Egypt, Coral Springs Museum of Art in Florida, USA, museums in Qatar, Belgium and many other.
In Sufic series Agop used black granite to represent invisible parts of human consciousness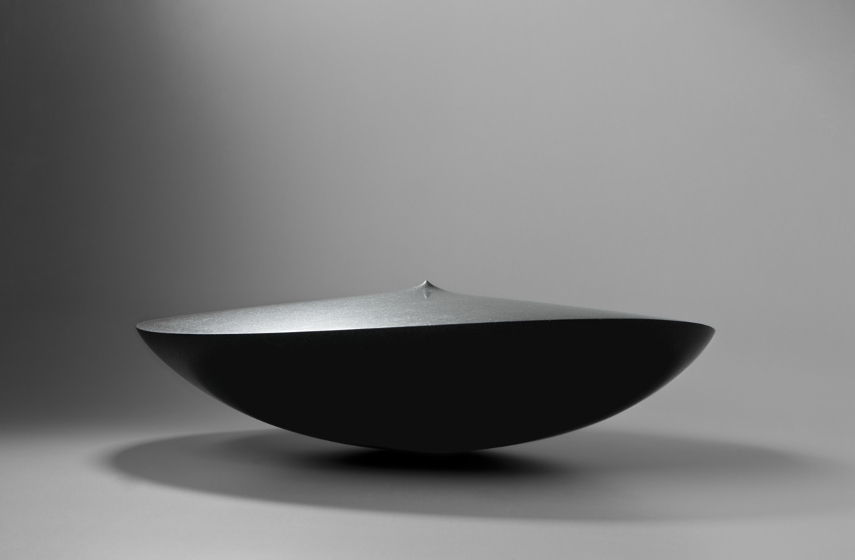 The Many Meanings of Black Granite
The form he chooses reflects his personal ethics and creative philosophy. The material he works with, mostly granite, indicates persistence and ability to last for long periods of time. Black granite represents stillness and serenity. The sculptures are made to be coherent and motionless, but when touched they move in a soothing manner, determined by the external force. A conceptual story follows his collections. In Sufic series he used black granite in order to represent invisible parts of human consciousness. Other times, like in Touch collections, he used the polished material as an invitation to the viewer to touch, feel and explore the work.
The artist makes subtle insinuations that art should be touched and felt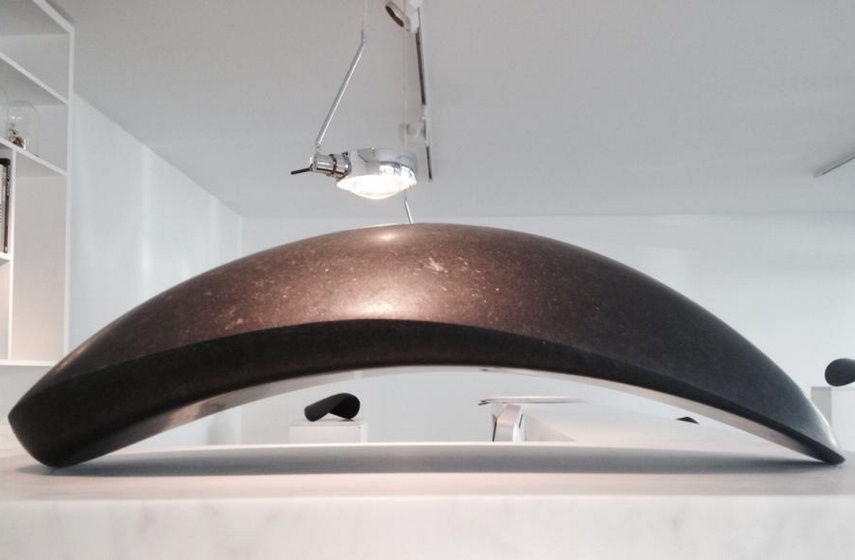 Subliminal Messages of the Sculptures
From his earliest works, where he gave tribute to ancient art and sculpture, to the contemporary pieces, Agop always used the material as a complementary medium to form. The subliminal messages are communicated well, through subtle insinuations that art should be touched, felt, or contemplated. Agop received worldwide praise for the sculptures he makes. In 2013 he won a Presidential Medal from the Italian government for all his contributions to contemporary sculpture. He continues to make profound pieces that engage the viewer to explore the future, but keep a constant remembrance of the ancient times.
The artist is represented by Kunzt Gallery.
Armen Agop lives and works in Pietrasanta, Italy.
Featured image: Armen Agop - Portrait of the artist, 2013
All images courtesy of the artist